Lionel Messi will finally extend Barcelona contract next month after drawn-out talks
The Argentina international has been in discussions over an improved deal for six months now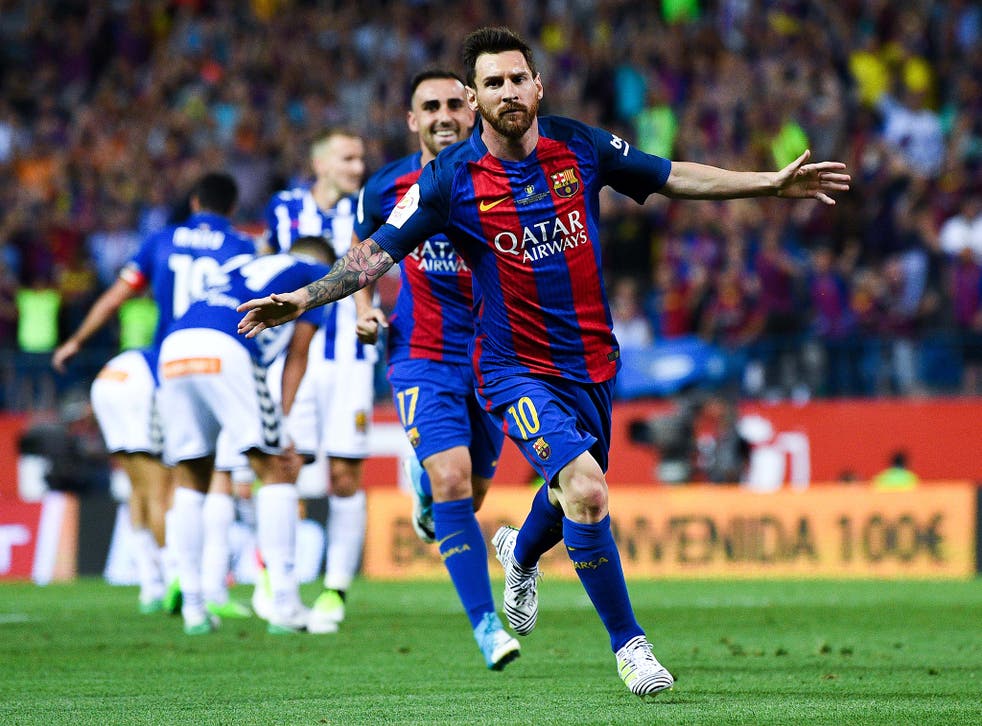 Lionel Messi will commit his future to long-term partner Antonella Roccuzzo on Friday night, as the two marry in Rosario, Argentina.
And the five-time Ballon d'Or winner will follow it up by committing his long-term future to FC Barcelona, finally signing a deal to keep him at the Nou Camp after months and months of negotiations.
Messi's nuptials, taking place in front of 260 friends and family in his hometown, will be followed by a family holiday where Messi goes away with new wife Antonella and their two sons, Thiago and Mateo.
Barcelona's pre-season training will then begin on July 12 and, once he is back on Spanish soil, the final details will be taken care of and Messi's new contract should be announced before the month is out, sources have told The Independent.
Messi's career in numbers
Jorge Messi, the 30-year-old forward's father and representative, first sat down to discuss a contract extension with the Spanish giants back in December but progress was slow. Messi never had any desire to leave the club and was relaxed over negotiations, far more relaxed, in fact, than Barca.
Indeed, Barcelona tried to play it cool and paint Messi into a corner on negotiations only for it to backfire spectacularly. Oscar Grau, a director, claimed the club must have "a cool head... and common sense" when negotiating with Messi, but irked the Argentinean's teammate, Luis Suarez, in the process. The same week, a different director was fired for saying "Messi would not be so good without Neymar and Iniesta."
That the Nou Camp club were willing to take such measures speaks to their insecurity over the Messi deal. The risk of annoying Messi with only 18 months left on his contract (now just 11) was far too great and immediate efforts were made to repair the relationship with the player's camp. Barcelona president Josep Bartomeu then took over the negotiation process. The situation had been calmed but this was still less than six months removed from Messi asking for a move to Manchester City. Sensitivity was the order of the day.
Lionel Messi's lookalike proves a hit in Iran

Show all 11
In early May, vice-president Jordi Mestre declared the club was in the "final straight" and that deal is now expected to be sealed within the coming weeks. It may well prove to be Messi's final contract with Barcelona, given his desire to one day return to Newell's Old Boys, his boyhood club, and play in Argentina's Primera División.
Of course, when he leaves is likely to depend on how well his body holds up and a number of other factors, but all that is certain for now is that a newly-30, newly-married Lionel Messi is set for a big payday that will lay to bed any doubts about him continuing at Barcelona.
Join our new commenting forum
Join thought-provoking conversations, follow other Independent readers and see their replies