Lionel Messi news: Manchester City 'confident' of signing Argentine next summer following contract disputes
Should the player decide to part ways with Barcelona, City are reportedly confident that they would be able to land the Argentine star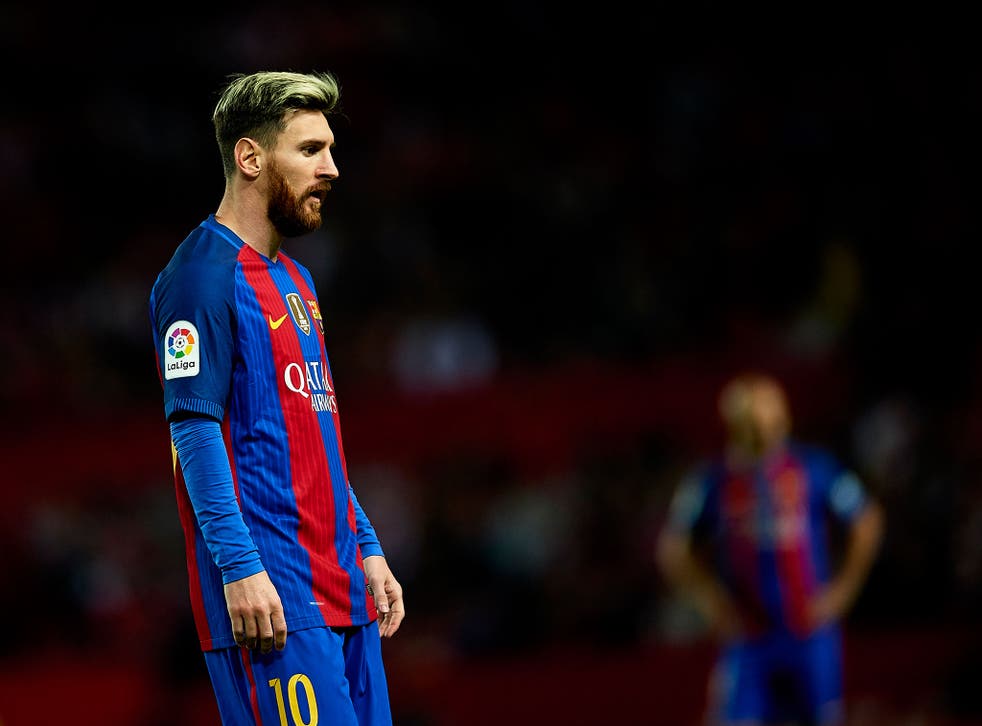 Following claims that Lionel Messi will turn down a contract renewal at Barcelona, Pep Guardiola's Manchester City continue to be sensationally linked to the Argentine star.
If reports from Spain are correct, Barcelona will need to sell the 29-year-old before his existing contract runs out in 18 months' time – otherwise the club are at risk of losing him for nothing.
City have emerged as leading suitors and, according to the Manchester Evening News, believe they will be able to lure Messi to the Etihad Stadium should the player decide to part ways with Barcelona.
Messi is known to be on good terms with City chief executive Ferran Soriano and football director Txiki Begiristain, and counts Guardiola as a mentor from their days together at the Nou Camp.
City striker Sergio Aguero is also said to be one of Messi's closest friends following their years of service for the Argentine national side.
But speaking last month, Guardiola denied that he had made any form of move to bring Messi to City.
"I did not call Messi, I want him to finish his career here [in Barcelona]," Guardiola said.
"If he decides to leave, there will be a list of 4-6 clubs that will want to sign him in.
"But that will be decided by him, not me or anyone else."
Nonetheless, the Spaniard suggested that Messi could be tempted to make the switch for the opportunity of a "new experience".
"But just the same, the kid might want a change, for his children, to learn English, or for a new experience."
Rumours linking Messi to City have been sparked by Marca's recent allegations that the player has grown disillusioned with Barcelona due to his on-going dispute with Spanish tax authorities.
Messi was handed a suspended 21-month prison sentence in July for tax evasion after he and his father were found guilty of using tax havens in order to hide more than £3m in earnings.
Join our new commenting forum
Join thought-provoking conversations, follow other Independent readers and see their replies