The Independent's journalism is supported by our readers. When you purchase through links on our site, we may earn commission.
Liverpool may move for Michael Owen and Didier Drogba
Rodgers bemoans failure to land Dempsey and is ready to recall Carroll in January
Ian Herbert
,
Jack Gaughan
Monday 03 September 2012 11:53 Comments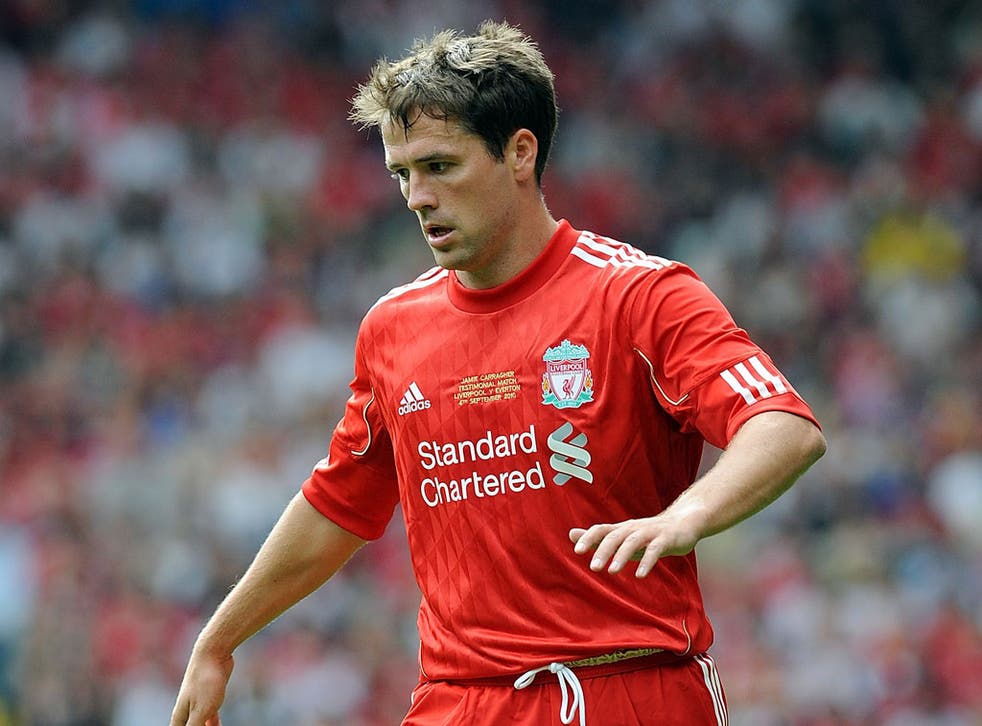 Brendan Rodgers, the Liverpool manager, said last night that he would be willing to investigate bringing in Didier Drogba or Michael Owen as emergency reinforcements, after admitting that he would not have allowed Andy Carroll to leave on loan to West Ham United on Thursday had he known his club would deny him £7m Clint Dempsey from Fulham.
Speaking in the aftermath of yesterday's 2-0 defeat to Arsenal at Anfield, Rodgers also insisted he will recall Carroll from his loan spell at West Ham in January if he cannot bolster his striking options.
Owen, a free agent since his release by Manchester United, has been offered a £30,000-a-week, two-year deal by Stoke City but is likely to jump at the chance of a return to the spiritual home he left eight years ago. Yet after only 31 appearances in three years at Old Trafford there are serious questions about whether he can overcome injury problems to make a Liverpool's investment in the 32-year-old worthwhile.
Though Drogba is two years older than Owen, he would be by far the more exciting prospect, if he could be persuaded to take a vast reduction on the £200,000-a-week deal on which he joined Shanghai Shenhua – where a boardroom struggle has cast his future into doubt. Sources close to the player last night suggested that a move back to the Premier League was not viable and that Drogba would begin the Chinese league season in November.
After Liverpool's worst three-game start to a campaign in 50 years, and with still no goals from open play, Rodgers clearly is desperate for striking reinforcements after a transfer window denouement which has been an early strain on relations at Anfield. When the idea of signing Drogba was put to him, the Liverpool manager said: "I will have to ask the question, won't I?"
Owen, who also has Sunderland's interest to consider, tweeted yesterday: "I know who is interested but nothing will be done until next week." Rodgers certainly did not reject the notion of signing the former England international, who scored 118 times in his 216 Liverpool appearances. "Any player that I believe can improve the squad, I will look at – there is absolutely no question about that," he said.
"We have got a very small group here. There were 19 players training [on Saturday] with some very young players among them. I cannot say no to anything. I have to look at ways to change the group. We need a reinforcement, that's obvious." Owen's age is "something that would have to be discussed," he added.
Rodgers did not deny that he had been under financial pressure to ship out the £70,000-a-week Carroll, before Fulham – angered by what they perceived to be an attempt to approach Dempsey outside of the appropriate channels – demanded Liverpool pay £1m more for the winger than other interested clubs.
"There is no doubt that the finances here had to be changed. That was the reality," Rodgers said of the Carroll loan deal. "But we can't do anything about it. The players have gone out. We have lost nine players. We have brought in three. From the business side, the club has done well. What we need to look after now is the football side."
Arsène Wenger said that he knew yesterday's matchwinners Santi Carzola and Lukas Podolski would settle quickly, having joined Arsenal this summer. "Cazorla was never going to take six months to settle in and Podolski is deadly when he gets a chance," he said. Olivier Giroud, who was less impressive, may take longer, he feels.
Rodgers said of his side's defeat: "We showed some good signs and controlled a lot of the game. But we were too loose at the top end of the field; we gave the ball away too easily in the final third after building through the phases. We have to be more ruthless in and around the box. That is the reality of where we are at."
Register for free to continue reading
Registration is a free and easy way to support our truly independent journalism
By registering, you will also enjoy limited access to Premium articles, exclusive newsletters, commenting, and virtual events with our leading journalists
Already have an account? sign in
Join our new commenting forum
Join thought-provoking conversations, follow other Independent readers and see their replies