Liverpool transfer news: Barcelona eye deal for Reds youngster Cameron Brannagan
The 18-year-old is on the brink of breaking into the Liverpool squad
Ian Herbert Comments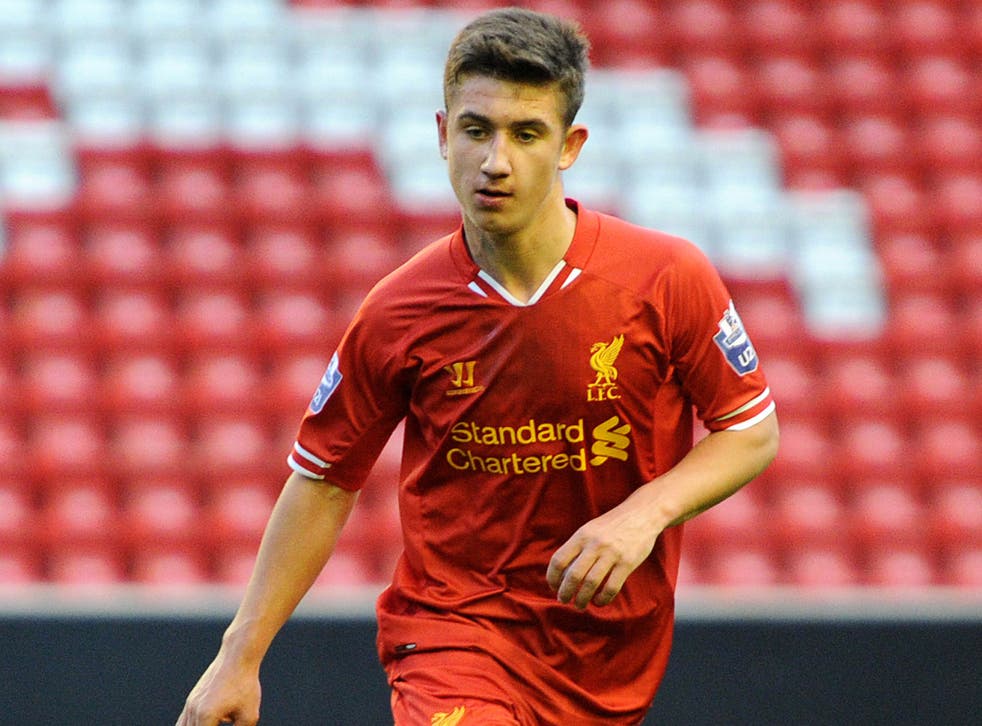 Barcelona want to acquire one of Liverpool's brightest teenage talents in a move which would deprive Brendan Rodgers of a midfielder who is on the brink of breaking through into his first-team squad.
Cameron Brannagan, who turned 18 earlier this month, underlined his status as arguably the club's finest academy player with a stellar substitute's performance for the first team in last week's friendly against Shamrock Rovers. Barcelona – who have watched him for the last year – have received rave scouting reports and are seeking him for their B side. After a day of rumours on Thursday about the Spanish club's interest in him, Brannagan enigmatically tweeted "…". The ellipsis may have been his way of saying "watch this space".
Liverpool's academy coaching staff view Brannagan as a midfielder with the potential to be a top player, owing to his balance, vision and his ability with both feet. He operates as an attacking midfielder, though not in the hole behind the striker.
Some equate his balance with that of Jack Wilshere, though comparisons of any such kind are always dangerous at such an early age. He and Liverpool's 17-year-old midfielder Jordan Rossiter are seen by some as the academy's two brightest hopes, though Rossiter, a Liverpudlian, has been the subject of more attention in a city which is always looking for its next big footballing star.
Brannagan was brought up in Salford, in a staunch Manchester United-supporting family, though Liverpool spotted him very early and signed him to their academy as a seven-year-old. United then realised his potential and attempted to bring him to Carrington, though Brannagan insisted that he wanted to stick with the club who had first shown interest in him.
The dimension to his game which Brannagan has yet to develop is his personality on the field. He is by no means brash and this may prove to be a significant factor if it comes down to him choosing between staying in the North-west or leaving for a new life in Spain.
Rodgers rates Brannagan highly enough to have named him on the bench for Liverpool's FA Cup third-round tie with Oldham Athletic in January. If the game – which Liverpool won 2-0 – had been a less tense affair, Brannagan would probably have come on. He is likely to get his chance next season and Rodgers would expect to be able to keep him out of the Catalans' clutches.
Register for free to continue reading
Registration is a free and easy way to support our truly independent journalism
By registering, you will also enjoy limited access to Premium articles, exclusive newsletters, commenting, and virtual events with our leading journalists
Already have an account? sign in
Join our new commenting forum
Join thought-provoking conversations, follow other Independent readers and see their replies