Meet Liverpool new boy Naby Keita, the ambitious yet humble superstar whose shoulders RB Leipzig's success is built on
Such was his impact and influence after a €15m move from RB Salzburg last summer, you wonder whether Leipzig would have qualified for the Champions League without him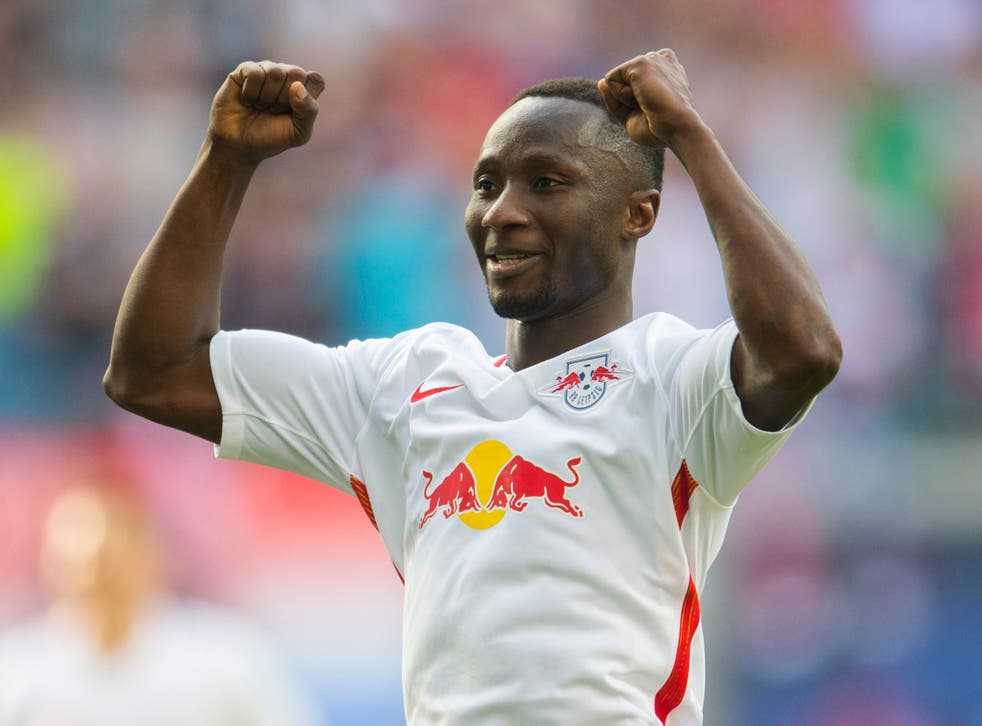 When you say: "I want to become the best player in the world," as Naby Keita did back in February, you need to have something about you. Keita wasn't afraid to state a similar ambition just two months later to German football magazine kicker as he told of wanting similar success in his career as Lionel Messi.
Fulfilling aspirations of that kind is some way off in the distance, not least because the 22-year-old has only just come through his debut campaign in the Bundesliga. Still there was enough on show to see that Keita is an exceptional talent, with his performances for RB Leipzig seeing him acclaimed in Germany as one of the players of the season.
Such was his impact and influence after a €15 million move from RB Salzburg last summer, you wonder whether Leipzig would have qualified for the Champions League without him in what was their first Bundesliga campaign.
How could Liverpool line up next season?

Show all 12
There were many occasions where he proved his worth but his goal against Mainz in April summed up what he has going for him. It was one of eight he scored during the season and the finish itself wasn't his most spectacular of the campaign – for that you'll need to search out his 25-yard screamer to open the scoring at Freiburg in November. This particular effort started a bit further back, namely in the centre circle just inside the Mainz half. There, Keita collected the ball with eight Mainz players ahead of him. Eight seconds later, he'd scored.
First, he'd accelerated past five of his opponents though such is his style when he's on the ball, it looked like more of a glide. Upon reaching the penalty area, Keita played a one-two with team-mate Yussuf Poulsen before hitting the ball low past Jonas Lössl. Even Messi, the man who Keita wants to emulate in terms of success, would have to say 'not bad' on viewing.
That goal along with one against Freiburg showed Keita's ability to score goals out of nothing, making him in that regard the sort of player that big teams hanker for. The effort against Mainz though better epitomised Keita's box-to-box nature and how he is able to engineer quick transitions for his side. That helped too when he was looking to create chances for his team-mates as eight assists over the course of the season suggests.
His turn of pace was also put to good use defensively as Keita responded to coach Ralph Hasenhüttl's call for him to improve that side of his game back in August. His aggressive style wasn't to Hoffenheim coach Julian Nagelsmann's taste after he was left irked by Keita's overzealousness in their defeat to Leipzig back in January but the Guinean took that as compliment.
As for actual praise, Hasenhüttl has been the most effusive, describing him as "an exceptionally gifted footballer that has an unbelievable elegance on the ball." As a person, he is "a phenomenal guy, always sincere, always laughing, in a good mood and positive," in Hasenhüttl's eyes whilst Keita's team-mate Marvin Compper recognises him as someone who is "ambitious yet humble."
That last description matches the modest beginnings Keita has come from. Back in his native Guinea, he used to have to make sure he had enough money to get to training and after that it was a question of where his next meal was going to come from.
Keita says that the streets are the best school when it comes to football. That was where he learnt his trade in the Guinean capital of Conakry though it wasn't a case of jumpers for goalposts as he told German magazine SportBild earlier this year. The posts used to be the tyres of parked cars and the ball was a piece of plastic.
Controlling a ball was easy enough then for Keita as he managed to earn himself trials at Lorient and Le Mans in France. Neither of those quite went to plan but at the age of 18, Keita did end up leaving Guinea for the first time as he got a move to the second tier of French football with Istres.
Liverpool summer transfer targets

Show all 9
Ligue 2 in 2013 evidently wasn't a bad place to be given that a certain Riyad Mahrez was making his way over at Le Havre at the time before moving off the following January to Leicester. Istres however were relegated at the end of the season but the teenage Keita made enough of an impression to earn a move to RB Salzburg in Austria. Two impressive seasons followed as Keita became Austrian champion twice before Red Bull's German franchise came calling last summer.
He made his Leipzig debut against Borussia Dortmund in September, coming off the bench with six minutes to play and scoring the winner with one minute to go, igniting his and Leipzig's season in the process.
In April, Keita told kicker: "I feel really comfortable in Leipzig" before going on to say that he sees his life and career like a ladder. "I have to climb it, step by step, rung by rung, in order to grow."
The Guinean midfielder is seen as a key part of RB Leipzig ahead of their maiden season in the Champions League but Keita's future will now be with Liverpool.
Join our new commenting forum
Join thought-provoking conversations, follow other Independent readers and see their replies