The Independent's journalism is supported by our readers. When you purchase through links on our site, we may earn commission.
Liverpool would take £20m hit to move on England striker Andy Carroll
A £10m Newcastle bid to buy their former striker back cannot be ruled out
Ian Herbert
Wednesday 11 July 2012 13:37 Comments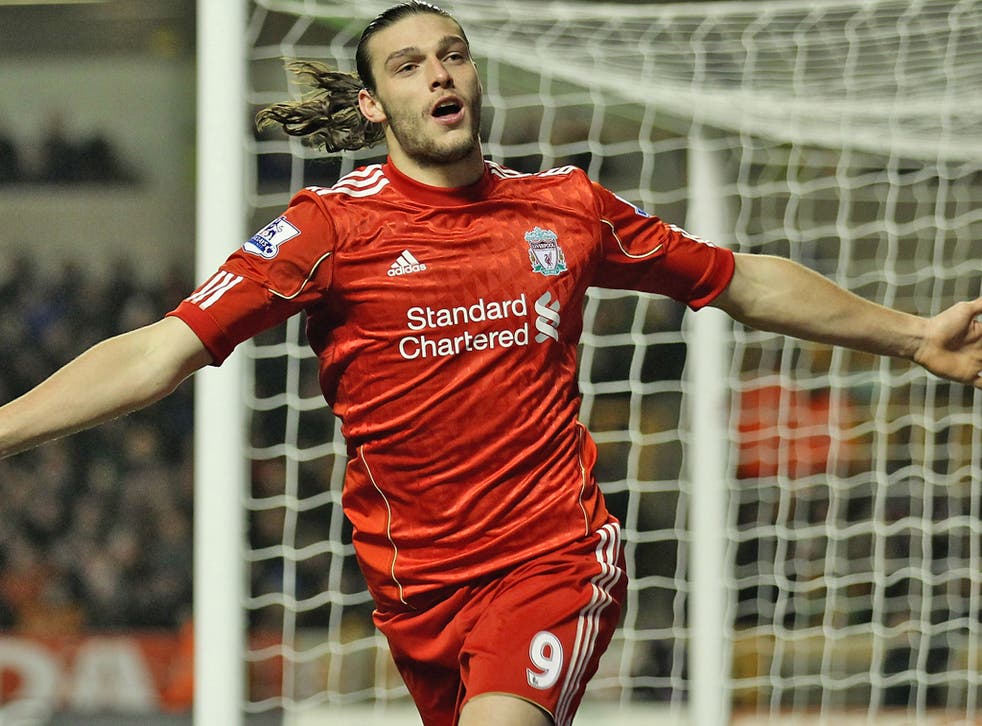 Liverpool are prepared to accept a £20m loss on Andy Carroll this summer but with no optimism at Anfield about him commanding even that kind of price, a loan deal is seen as a way of building up the value of the most expensive British player of all time.
Losing more than 50 per cent of the £35m they paid to Newcastle 18 months ago would be punishing for Liverpool. It is possible that the 23-year-old player may be left in a state of limbo under new manager Brendan Rodgers and will face another difficult season at Anfield where he has not impressed so far.
West Ham United and Fulham emerged as possible contenders for Carroll's services last night, with Sam Allardyce keen to take the player on loan with a view to a £15m deal and Fulham ready to offer Clint Dempsey plus cash, according to reports. But the player's £80,000-a-week Anfield wages will be a severe obstacle to such clubs, even though the prospect of reuniting with his friend Kevin Nolan at West Ham would appeal to Carroll.
Milan have indicated they may be willing to take Carroll on loan but a £10m Newcastle bid to take the player back cannot be ruled out – particularly if Demba Ba triggers the release clause in his own contract at St James' Park, with Liverpool having a long-standing interest in the Senegal striker. The appeal of Carroll to Newcastle will not have diminished now that their pursuit of the FC Twente striker Luuk de Jong has fizzled out, with the Dutchman having confirmed Borussia Mönchengladbach as his destination of choice.
A Dempsey-plus-cash deal may appeal because Rodgers, a deep admirer of the American, is also looking for a player to carry out the attacking role from midfield that only Steven Gerrard in the current squad is capable of. There has been no approach to Fulham for Dempsey and no movement seems imminent on that front
With Liverpool's and Fulham's valuations of him likely to differ considerably, Dempsey is a player to whom Rodgers may return later this summer if other attempts to strengthen his attack fail. Having insisted on the director of football responsibilities at Anfield, Rodgers is determined not to push Fenway Sports Group for deals which would represent poor business.
Dempsey is 29 but the fact that he would provide no sell-on value would not be a problem for Rodgers, who sees him as a player who would fit into the kind of 4-3-3 system he envisages for the new season. But Dempsey's departure would deprive Martin Jol's of a key component – which points to a likely disparity in valuations.
Rodgers, who wants to conclude two signings this week, has said he will give Carroll the chance, during Liverpool's pre-season tour, to prove his willingness to apply himself to the professional disciplines that are such an important part of his managerial philosophy.
However, Rodgers' interest in both Roma's Fabio Borini and Dempsey suggests he is looking elsewhere for strikers. There was an unmistakable impression from his public discussion of his new squad on Monday that he has already decided which players conform to his plans. Roma yesterday confirmed Liverpool's desire to buy Borini. "There is a real interest for Borini," said sporting director Walter Sabatini.
Rodgers says he has had frequent text contact with Luis Suarez since becoming manager, which he views as a good pointer towards Liverpool fending off any attempt by Juventus to lure the Uruguayan to Serie A, following his difficulties last season in the Premier League.
"We have exchanged lots of texts," Rodgers said. "He sent me a text on the first morning, wishing me luck. He has really bought in to what we are trying to do. He was really excited about how we played at Swansea last year. He is really keen and looking forward to playing in a similar sort of model."
Of an extension to Suarez's contract, which runs to 2016, Rodgers said: "There has been good dialogue. I would hope going forward that we can close that out." He suggested Martin Skrtel's questions about the club's ambitions had been answered and that Daniel Agger also wanted to stay.
Register for free to continue reading
Registration is a free and easy way to support our truly independent journalism
By registering, you will also enjoy limited access to Premium articles, exclusive newsletters, commenting, and virtual events with our leading journalists
Already have an account? sign in
Join our new commenting forum
Join thought-provoking conversations, follow other Independent readers and see their replies