Benjamin Mendy only wanted to play for Manchester City and would have snubbed a move to Chelsea
Vadim Vasilyev has revealed that the full-back always had his heart set on a move to City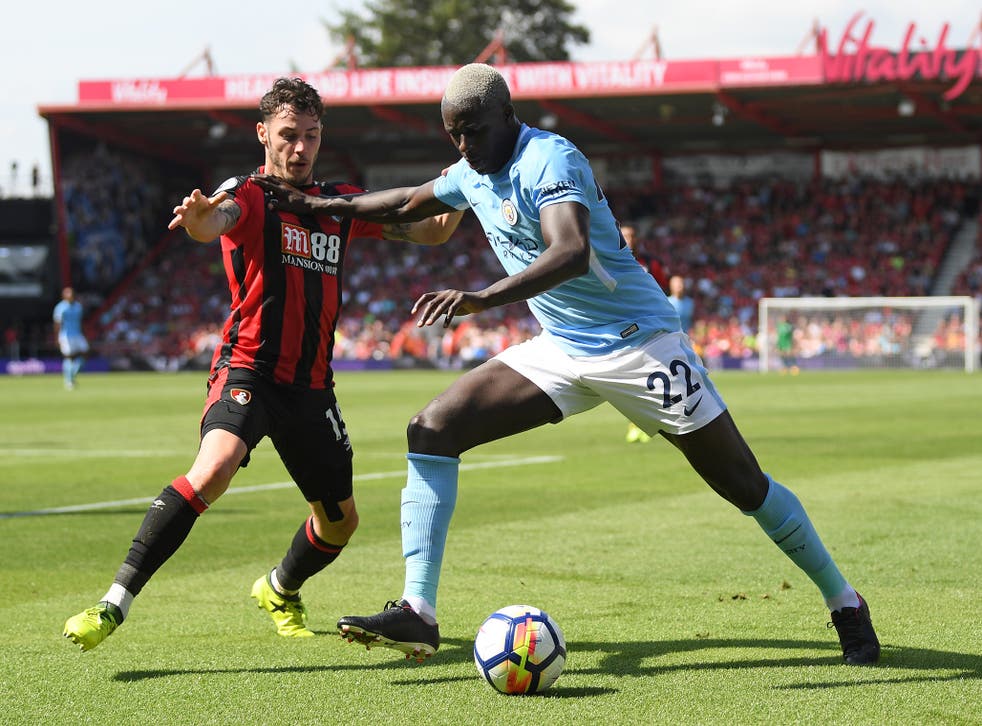 Monaco's vice president Vadim Vasilyev has revealed that full-back Benjamin Mendy never had any interest in joining Premier League champions Chelsea, and always had his heart set on a move to Manchester City so that he could link up with Pep Guardiola.
A number of Europe's biggest clubs attempted to sign Mendy this summer, after his superb debut season at Monaco during which the club won Ligue 1 and made it to the semi-finals of the Champions League.
But the 23-year-old France international eventually decided on a move to the Etihad Stadium, for a reported £52m – with Vasilyev admitting Mendy's desire to work with Guardiola was at the root of his decision.
"For a while, we held off," Vasilyev told L'Equipe. "And then, we thought - in spite of the offers that we had had for him and him indicating that he wanted to leave - could he have another season like the last one?
"At first, I said, 'no, you're staying'. He replied: 'But Vadim, I really want to go to City and link up with Guardiola.'
"On numerous occasions he said to me: 'If it was Chelsea, I'd stay; but if it's a chance to work with Guardiola, I want to go.'
"He'd spoken so frankly with me. So, when City met the asking price and when he became the most expensive defender in the world, there were no more arguments to have with him. We weighed up the for and against and said to him: "OK, you can go."
Vasilyev added that there was little point in Monaco attempting to keep Mendy as his mind had been made up.
"He's a good kid but you can never be sure about a player's psychology," he said. "It wasn't just a good offer; it was the championship of his dreams, the manager of his dreams."
Register for free to continue reading
Registration is a free and easy way to support our truly independent journalism
By registering, you will also enjoy limited access to Premium articles, exclusive newsletters, commenting, and virtual events with our leading journalists
Already have an account? sign in
Register for free to continue reading
Registration is a free and easy way to support our truly independent journalism
By registering, you will also enjoy limited access to Premium articles, exclusive newsletters, commenting, and virtual events with our leading journalists
Already have an account? sign in
Join our new commenting forum
Join thought-provoking conversations, follow other Independent readers and see their replies