Manchester United transfer news: Antoine Griezmann says he's open to Premier League move and rules out PSG
The Frenchman insists he has no current desire to leave Atletico Madrid, but recently admitted that the Premier League would be one of his preferred choices should he move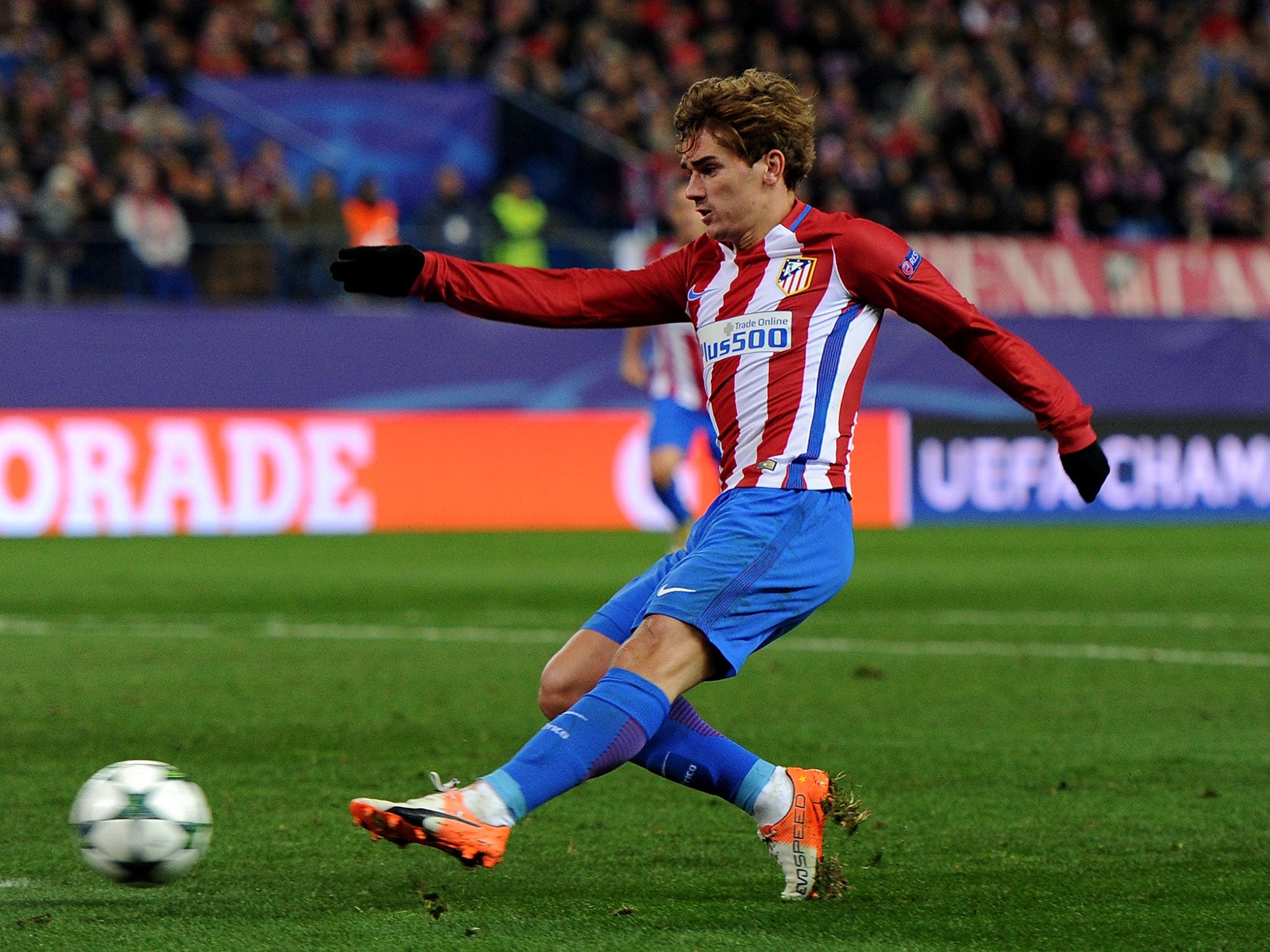 Antoine Griezmann has fuelled fresh speculation of a possible future move to Manchester United after recently admitting he would prefer the Premier League to Ligue 1 if he ever left the Vicente Calderon.
The Frenchman insists he has no current desire to leave Atletico Madrid, but admitted that the Premier League, as well as La Liga, would be his preferred choices should he part ways with Atletico.
Griezmann has been repeatedly linked to United over the past six months with the club known to be interested in the in-form striker.
Indeed, the player has seen his stock rise in recent years having scored 22 La Liga goals in each of his last two seasons while impressing at Euro 2016.
Speaking to French publication Telefoot, the striker said: "I cannot go to Real -- there is a pact between the two clubs that prohibits a transfer. At Barca, there is no pact but their front three are indispensable."
"PSG? It is an interesting possibility but Ligue 1 does not interest me for now. I would prefer to stay in La Liga or go to the Premier League."
The 25-year-old stressed that a transfer "is not necessarily one of my objectives" though and added that "for the moment, I am good at Atletico".
Griezmann's words come as the latest indication that the striker could one day make the switch to Old Trafford.
The player is known to be close with compatriot Paul Pogba and recently revealed his interest in the midfielder's development at Manchester United.
"I always ask Paul Pogba about Manchester United. I think they are a huge club with a really good infrastructure," Griezmann told Sky Sports.
"It would be awesome to play alongside Paul one day," he added.
Griezmann has also stated that he turned down the chance to sign for PSG over the summer.
When asked if he was aware of PSG's interest last September, he said: "Yes, but as it was during Euros I told my agent I did not want to listen. I told him: 'I do not want you talking to me of Atletico or Paris - I want you to leave me in Clairefontaine [France's training camp].' But I know they were very interested."
Join our commenting forum
Join thought-provoking conversations, follow other Independent readers and see their replies