Manchester United confident of clinching Antoine Griezmann deal by end of June
Exclusive: The club are keen to get the Atletico Madrid forward in early and avoid a drawn-out transfer saga, like the Paul Pogba affair that dominated last summer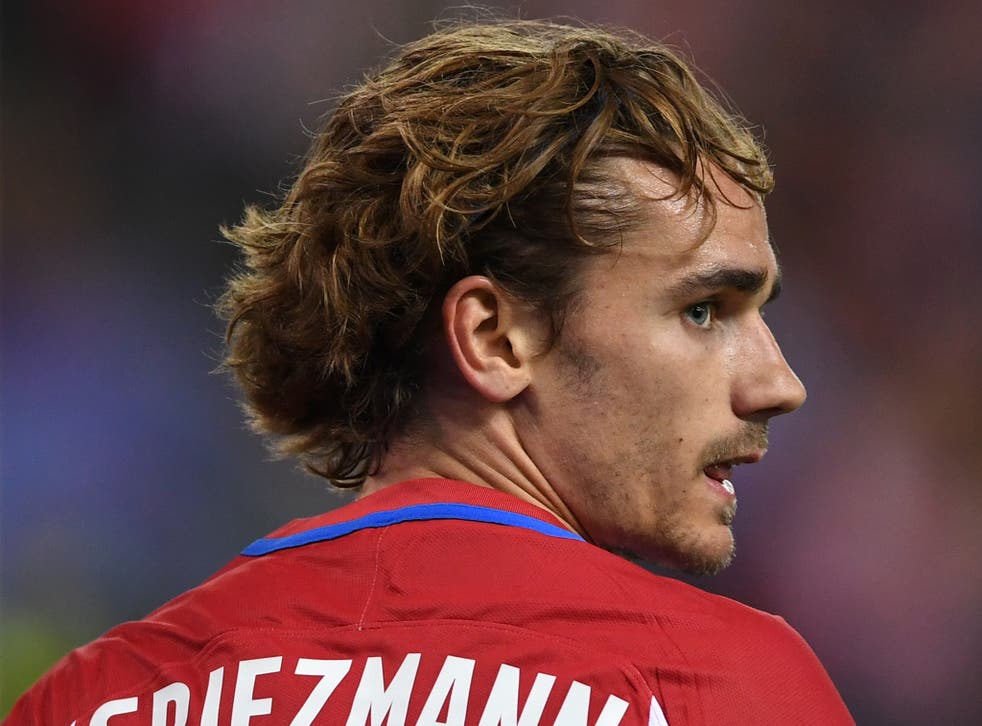 Having finally got over the line for the Champions League and lifted two pieces of silverware, the big question for Manchester United is whether any of this can actually lift them up to the next level as a club again - but one plan is already well under way to prove exactly that.
Jose Mourinho and the Old Trafford hierarchy are now confident qualification can clinch a deal for Atletico Madrid's Antoine Griezmann by the end of June at the latest, and they are determined to thereby avoid the kind of long public saga that so dominated the summer of 2016 with the eventual signing of Paul Pogba.
The £85m purchase of Griezmann is planned as the first of a series of impact signings, with the very manner of the deal anticipated to set a tone. Completing it swiftly would certainly mean business, and emphasise United had simply got slicker as a business operation, too.
How Manchester United could line up next season

Show all 12
United had hoped for that even before the 2-0 Europa League final win over Ajax in Stockholm on Wednesday, but the very fact they knew Griezmann would not come without Champions League qualification added an extra level of tension to it all. Now that has finally been secured, they are fully confident they can press on with a deal, having already agreed with the forward's representatives the principles of what is described as a "hugely persuasive" financial package back in January.
That did not mean the deal was done since Griezmann himself still had so much to consider, not least his loyalty to Atletico and especially manager Diego Simeone, as the Spanish club seek to keep him for next season's first campaign in a brand new home stadium. There was a point around March when Mourinho felt it was going to be so tough to get the French star to Old Trafford that they began to look elsewhere, but Champions League qualification is one of a few elements to have changed that, as well as the likelihood Simeone himself will only stay at Atletico for at best another two years.
United now want to get that done as efficiently and cleanly as possible, and that was why some Old Trafford officials raised their eyebrows when they saw Griezmann so publicly comment on it on French television on Monday night. They felt it threatened to further fuel another overblown saga they want to avoid.
It obviously doesn't change anything about the transfer and, although United sources maintain there is still much to negotiate, The Independent has been told some of Griezmann's commercial partners like Beats now so expect the deal to take place that they have began making plans for new advertisements.
United similarly hope such a signing would be a statement that sees other deals quickly follow, in a trend that would follow the pattern of Mourinho's second seasons at Porto, Internazionale, Real Madrid and twice at Chelsea. The Portuguese does have a proven track record in forensically spotting the flaws in his sides and knowing exactly what types of player need to be signed to fix them.
Mourinho wants Torino's Andrea Belotti to play just in front of Griezmann, although that might involve also paying a buy-out clause of around £85m if they cannot agree a deal with the Italian club, and the chances of that are seen as "50-50". The signing of Burnley's Michael Keane is seen as much likelier, with the former United centre-half having said to friends that it is his probable destination.
Griezmann, Belotti and Keane are the three target deals that have so far seen by far the most tangible work done, with the rest of United's plans still somewhat open-ended and evolving day to day. Mourinho nevertheless also wants a midfielder to complement and help release Pogba. There is long-term interest in Paris Saint-Germain's Blaise Matuidi as well as Monaco's Tiemoue Bakayoko, but Chelsea are expected to complete the signing of the latter.
From there, much depends on the future of David De Gea. The way Mourinho has recently relegated him to the bench has only fired the situation further, but United sources say it is by no means certain that De Gea leaves, especially since they hold such a strong negotiating position and he has so far shown no agitation to leave.
Real Madrid are hugely keen on the goalkeeper, but it is understand there has been some frustration on their part, because De Gea is not as easily influenced or pushed by the Spanish champions' media campaigns in the manner of previous big-name signings. If Real do want him that badly, United will insist on a star player coming in return, because they have no need for the money. Toni Kroos, Casemiro and Gareth Bale have already been mentioned.
Whatever happens there, the justifiable anticipation at United is that both the mental effect of silverware and these signings will just make it a much more assertive team, and see them go up a level, in exactly the same way that Mourinho's FC Porto did in 2003, that Chelsea did in 2014 and - perhaps most relevantly and emphatically - Internazionale did in 2009.
The wonder is whether Mourinho himself can play more assertive tactics given that even the easy win over a young Ajax saw them so defensively retreat in the way they have done in so many big games this season. That remains a very pressing question about this team in itself but the expectation is again that the signings and silverware will prove key parts in an overall process that involves this, as the players also come to understand the manager's approach more deeply.
Either way, Champions League qualification was the essential first step in this process, for so many reasons. It was the key, a door has been opened, and that first step has been taken. United just have to keep going up.
Register for free to continue reading
Registration is a free and easy way to support our truly independent journalism
By registering, you will also enjoy limited access to Premium articles, exclusive newsletters, commenting, and virtual events with our leading journalists
Already have an account? sign in
Register for free to continue reading
Registration is a free and easy way to support our truly independent journalism
By registering, you will also enjoy limited access to Premium articles, exclusive newsletters, commenting, and virtual events with our leading journalists
Already have an account? sign in
Join our new commenting forum
Join thought-provoking conversations, follow other Independent readers and see their replies