Manchester United turn their attention to Romelu Lukaku after losing hope in Antoine Griezmann chase
Griezmann's allegiance to Atletico Madrid via a Twitter post on Thursday has led United to consider other potential marquee signings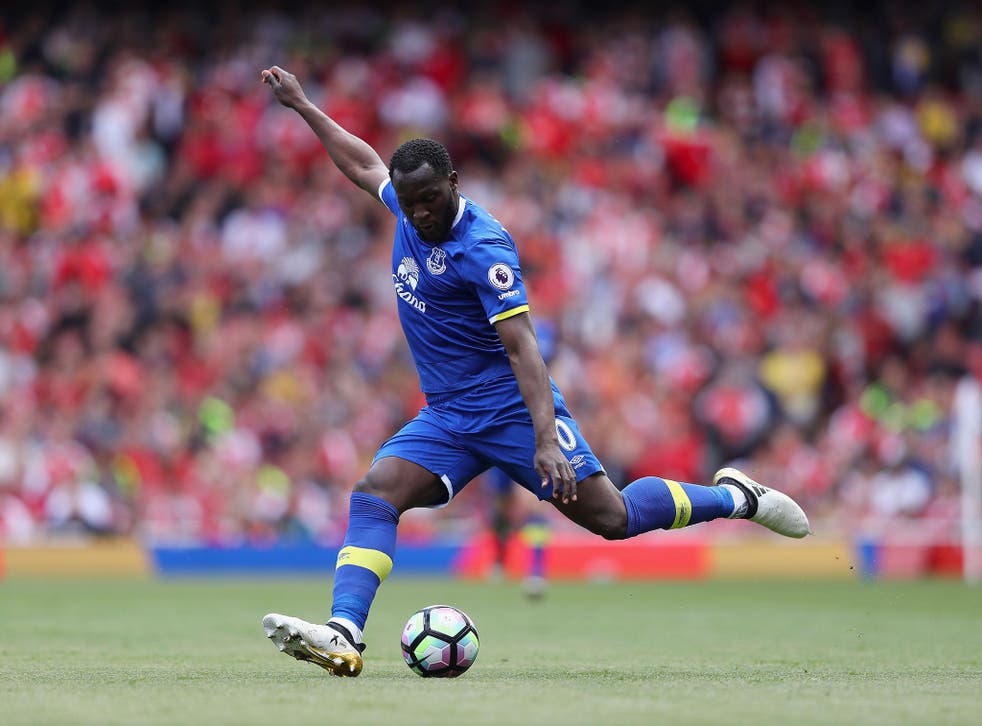 Manchester United will turn their attention to challenging Chelsea for the £80m signature of Everton's Romelu Lukaku, and are also interested in both Real Madrid's Alvaro Morata and Torino's Andrea Belotti, as they switch their main focus to signing an out-an-out striker in the wake of the decision to look beyond previous top target Antoine Griezmann of Atletico Madrid.
The French star himself appeared to further quell the move by tweeting at on Thursday evening "Now, more than ever, Atleti, everyone together", although The Independent has been told by sources close to United the Spanish club and Griezmann's camp that it is not felt the deal is entirely dead and that it could yet be revived later in the window. The player's camp are indeed said to almost expect it, as United still want to sign a "marquee name" this summer.
Monaco's Kylian Mbappe and Bayern Munich's Robert Lewandowski have also been mentioned at the top levels of the club, although both are seen as much more difficult to sign.
How Manchester United could line up next season

Show all 12
While it was always Jose Mourinho's plan to sign a number-nine alongside Griezmann - as reported by The Independent in April - the decision to move away from the French star marks a drastic change in approach, since United as recently as this week had a timeline in place to sign him by the end of June.
Old Trafford sources have said that switch in direction is down to the injury to Zlatan Ibrahimovic, and is nothing to do with the Court of Arbitration for Sport upholding a Fifa decision to ban Atletico from transfers for a year, but other sources in Madrid and close to the United hierarchy feel the Premier League club did not want to deviate from their usual approach to pay Griezmann's buy-out clause and would rather have agreed a straight purchase.
Manchester United players tweet their joy after Europa League glory
Since Atletico will now not be able to buy players for Diego Simeone's squad, they will no longer countenance a sale, meaning United would have had to enact the £84m buy-out clause. The Independent has been told the situation initially frustrated Griezmann, as he had been leaning towards finally making the move to United. Atletico felt this week that they finally convinced him to stay, however, and are likely to double his wages to close to £12m a year.
A further influencing factor in whether United do try and revive the move could depend on the striking options available elsewhere. Mourinho is for example understood to have belatedly come round to the idea of going for Lukaku of Everton, although sources close to Goodison Park and Stamford Bridge feel he is likelier to move to Chelsea. United have also been pursuing Andrea Belotti of Torino, but that would involve enacting an identical buy-out clause to Griezmann's at £84m, while AC Milan have already made headway in signing another Old Trafford target in Real Madrid's Alvaro Morata.
Some close to United feel Gareth Bale of Real could still end up this summer's star signing, in a mega-move that could be convenient to all parties.
Register for free to continue reading
Registration is a free and easy way to support our truly independent journalism
By registering, you will also enjoy limited access to Premium articles, exclusive newsletters, commenting, and virtual events with our leading journalists
Already have an account? sign in
Register for free to continue reading
Registration is a free and easy way to support our truly independent journalism
By registering, you will also enjoy limited access to Premium articles, exclusive newsletters, commenting, and virtual events with our leading journalists
Already have an account? sign in
Join our new commenting forum
Join thought-provoking conversations, follow other Independent readers and see their replies