Bastian Schweinsteiger was badly treated by Jose Mourinho at Manchester United, says Louis van Gaal
Mourinho made the World Cup winner train with the reserves before allowing him to leave
Wednesday 28 February 2018 13:16 GMT
Comments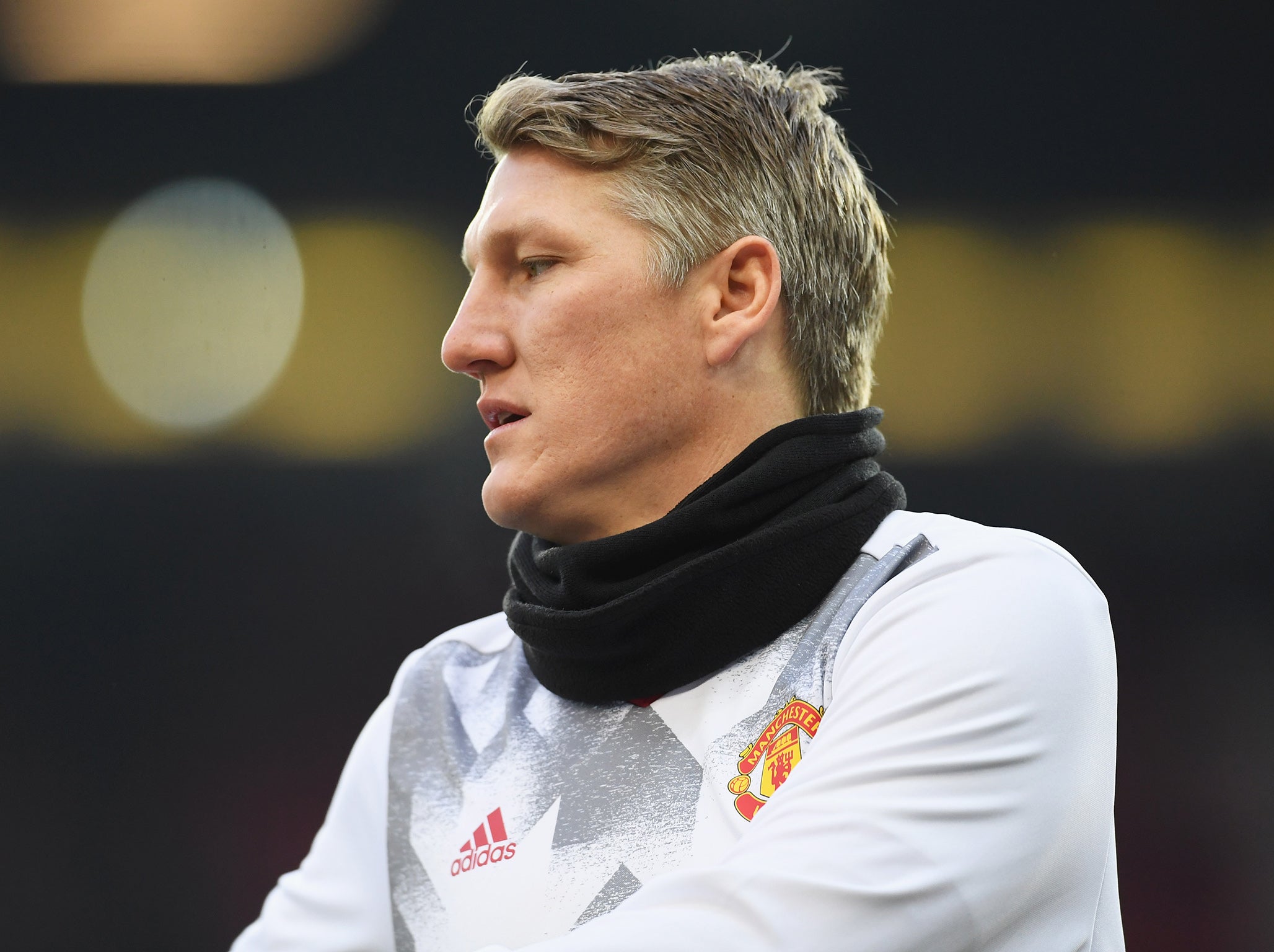 Louis van Gaal has criticised Jose Mourinho for his handling of Bastian Schweinsteiger at Manchester United.
Van Gaal brought the German midfielder to Old Trafford in 2015, but after Mourinho took over Schweinsteiger quickly fell out of favour.
Mourinho froze him out and made his train with the reserves, before he was later allowed to leave for MLS side Chicago Fire.
And Van Gaal feels that the World Cup winner was badly treated by Mourinho.
"Schweinsteiger was older, of course, but not too old," Van Gaal told Sport Bild. "Still, his body was not able to keep up with the high demands of Premier League.
"Bayern sold him to us as fit player, but, in reality, physically he had reached the end.
"How Mourinho treated him after me, Schweini did not deserve this. But it also explains how things were with Schweinsteiger.
"It's a shame because he is a player like Luis Enrique, Mark van Bommel or Philipp Lahm, a character always present on the pitch."
January transfer window 2018 shuts: Ten of the top moves
Van Gaal also revealed he came close to signing two more German players who he feels could have helped make a difference to his troubled reign.
"I wanted to sign Hummels for Manchester United," he added. "But because at that time he was coming out of a poorer season, we didn't do it in the end.
"I can confirm that I wanted Muller. But there was nothing we could do. FC Bayern made it clear that they would not sell him."
Join our commenting forum
Join thought-provoking conversations, follow other Independent readers and see their replies