Tottenham defender Danny Rose admits he wants to move to 'northern' team as Manchester United monitor situation
The Independent revealed on Monday that United were considering the Englishman after growing frustrated with moves for Gareth Bale and Ivan Perisic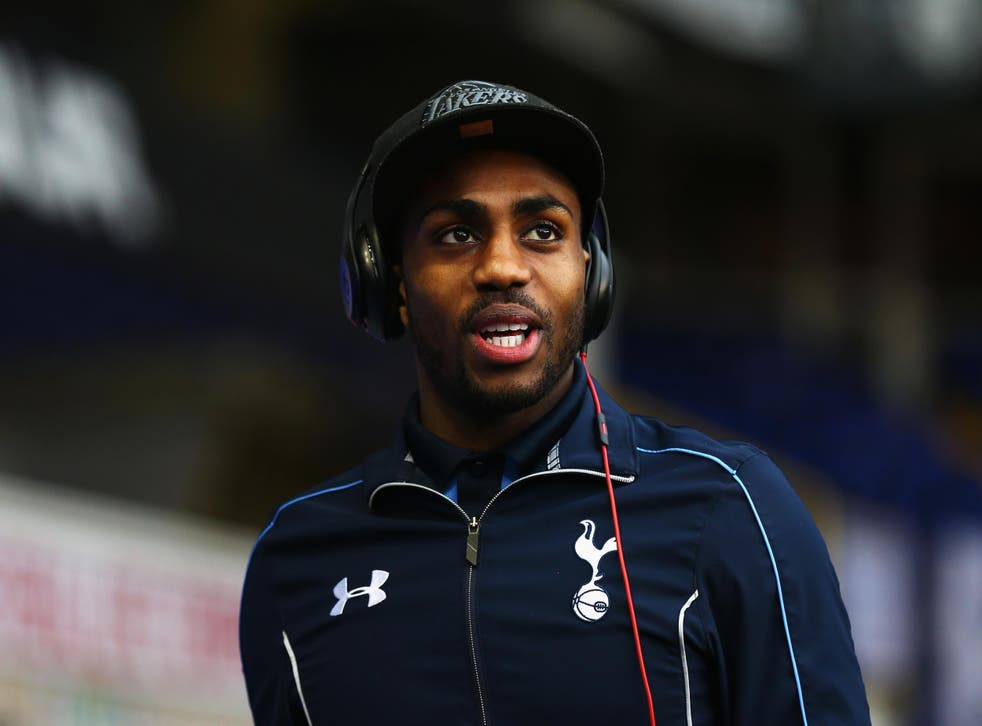 Tottenham Hotspur defender Danny Rose has insisted he will leave Spurs to play for a northern team after claiming he deserves to be paid more money than he is currently earning.
Rose, who started his career in Leeds' youth team, moved to London to join Spurs at 16, where he has since established himself as one of the Premier League's finest left-backs.
The Independent reported on Monday that Manchester United were considering a move for Rose after growing frustrated in their negotiations for Gareth Bale and Ivan Perisic and the 27-year-old admitted he was aware that Jose Mourinho was still on the lookout for more signings this summer.
How Manchester United could line up next season

Show all 12
"I am reaching my peak and have probably only got one big contract left in me," Rose told The Sun in a revealing interview. "Time is running out and I do want to win trophies. I don't want to play football for 15 years and not have one trophy or one medal.
"Sorry, that's not what I am about. I wouldn't be happy with that. I want to win something.
"I will say this too — I will play up north. I don't know exactly when, but I will get back up north and play some football somewhere. I moved away from home (from Leeds to Spurs) at 16.
"Yes I've got team-mates who have moved away from families in South Korea and Argentina, but I have been away for over ten years now and I don't get to see my mum that often. I am going to make it my priority before I retire to play football up there.
"Man United, more or less, are there [with their transfers] — although I hear Mourinho may want one or two more players — but I am sure he'd be happy with his squad."
Mauricio Pochettino's side have already lost one key full-back, Kyle Walker, to Manchester City for £50m, with the Englishman more than doubling his wages, something Rose is keen to follow.
With the new stadium underway, chairman Daniel Levy has a policy not to pay any player more that £100,000-a-week, with Rose himself understood to be on £65,000-a-week, which he believes is far less than what he is worth.
"I'm not saying I want out, but if something came to me that was concrete, I'd have no qualms about voicing my opinions to anyone at the club," Rose added. "One thing is for sure — I know my worth and I will make sure I get what I am worth.
Tottenham summer transfer targets

Show all 8
"I am not playing as well as I have done not to get paid what I think I am worth. In any walk of life, if you think you are worth a certain amount, why settle for less? I am not that person.
"If I get to levels I reached last season — and this goes out to everybody — I will make sure I get what I am worth. I don't know how much longer I might have at this level. I'm not going to be stupid enough not to try and get the most out of it — medals, trophies and salary.
"Anyone who thinks this is primarily for money, that is not the case. But I know what I am worth. As with everyone else in my team, in my opinion, I am worth more than I am getting.
"I am not speaking on behalf of other players, but that is my view."
Register for free to continue reading
Registration is a free and easy way to support our truly independent journalism
By registering, you will also enjoy limited access to Premium articles, exclusive newsletters, commenting, and virtual events with our leading journalists
Already have an account? sign in
Register for free to continue reading
Registration is a free and easy way to support our truly independent journalism
By registering, you will also enjoy limited access to Premium articles, exclusive newsletters, commenting, and virtual events with our leading journalists
Already have an account? sign in
Join our new commenting forum
Join thought-provoking conversations, follow other Independent readers and see their replies