Manchester United transfer news: Jose Mourinho prepares to trim squad following Paul Pogba arrival
Bastian Schweinsteiger and Adnan Januzaj will be allowed to leave the club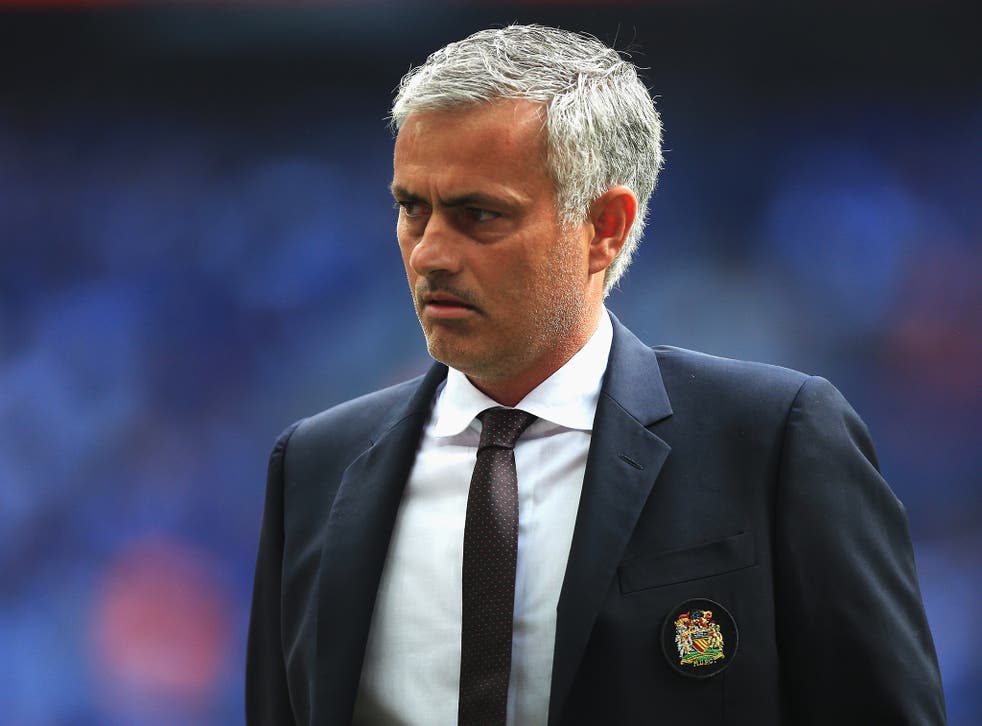 Jose Mourinho will now aim to reduce the size of his Manchester United squad, with Bastian Schweinsteiger and Adnan Januzaj likely to be the first to leave, after completing the £89m world record signing of Paul Pogba.
France midfielder Pogba, 23, will wear the number six shirt at Old Trafford after returning to the club from Juventus, four years after moving to Turin for just £850,000.
Pogba's arrival at United, following the signings of Eric Bailly, Zlatan Ibrahimovic and Henrikh Mkhitarayan earlier this summer, has seen Mourinho secure all of his top targets ahead of the Premier League opener at Bournemouth this weekend.
And with his squad now in place, he has attempted to reassure his fringe players that they will be given opportunities to impress once United begin their Capital One Cup and Europa League campaigns next month.
"I'm really happy [with my squad]," Mourinho said. "It's the first time I've worked with such a number of players because I'm used to working with 20 plus the keepers, and we have in the squad 23 plus the keepers – and even so we had to make decisions and let some players go on loan, and try to sell others.
"But this group of 23 is a great group and I think in this moment – and I told them this – there is a little bit of frustration for the ones that I have not selected.
"They work hard to be in the match and they aren't, and this is going to happen in the next two or three weeks because we have just one Premier League match.
Throwback: Paul Pogba signs for Manchester United

Show all 5
"But in September, the Capital One Cup starts, the Europa League starts, we start playing three matches a week and then everybody is involved and the squad is good.
"The empathy between the guys is really good too, so I'm happy with the squad."
Having been told by Mourinho that they have no future under him at United, Schweinsteiger and Januzaj are the two players facing the exit door, with the manager prepared to work with the likes of Marcos Rojo, Phil Jones and Memphis Depay, who have all struggled to impress in pre-season.
Juan Mata, who was sold to United by Mourinho for £37.1m in January 2014, is another player who has been told that he will contribute in the first-team this season.
United are confident of being able to offload Schweinsteiger, with the German midfielder attracting interest from within the Premier League, Italy and the United States.
Sunderland are keen to take Januzaj to the Stadium of Light, although the Belgian winger could yet be loaned due to the club's reluctance to completely cut their ties with a player regarded as having immense potential, but one whose attitude has frustrated the coaching staff at Old Trafford.
Pogba left United for Juventus four years ago amid similar concerns over his focus and the influence of his advisors.
Nonetheless, efforts have been made in each of the last three summers to re-sign Pogba and having eclipsed Real Madrid's £85m outlay on Gareth Bale to take him back to Old Trafford, Mourinho insists the player can become anything he desires in his second spell at the club.
"I like everything (about Pogba)," Mourinho said. "I know the discussion, I understand that, sometimes in football, things happen and the club breaks the record, but this is only possible at clubs like Man United.
"When I heard some of the comments and heard some of the managers criticising that, I don't think they ever have this problem because, to have this problem, you need to be at one of the top clubs in the world. So at Man United it can happen.
"But he's a very young player, an unbelievable midfield player with such physicality but, at the same time, such agility, co-ordination, skill.
"He has everything. What he has to learn now is how to play with us because I always say that in football you can be a super player, like he is, but a team is a team and you need to learn how to play in the team, and the team needs to learn how to play with you.
"We need to get the best out of him and this will be a process. So if he needs protection, I am here to protect.
"I know some people think that he arrives here now and, the first time he touches the ball, he scores, but I'm here to protect him and give him the best conditions to be what we think he is going to be, which is a football player for Man United, a reference for this club. I'm so happy."
Join our new commenting forum
Join thought-provoking conversations, follow other Independent readers and see their replies