Manchester United use Paul Pogba and Anthony Martial in new third kit launch
The kit is blue to commemorate the 50th anniversary of the club's first European Cup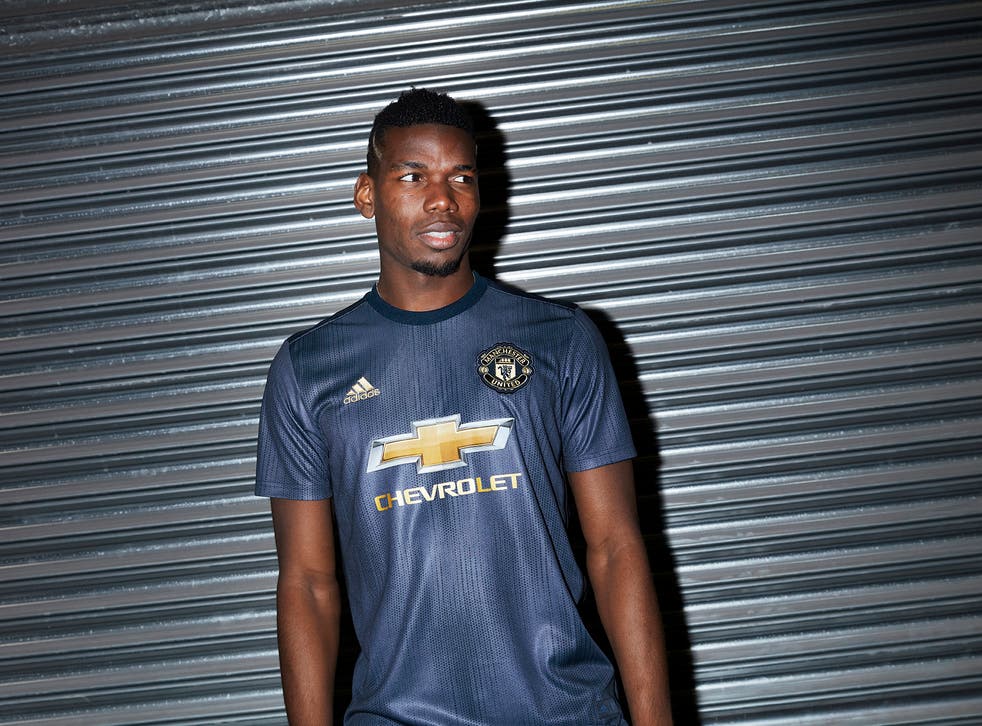 Manchester United have launched their new third kit for next season, with both Paul Pogba and Anthony Martial featuring heavily in the marketing of it.
Question marks have surrounded the pair's future with manager Jose Mourinho singling both players out for public criticism this season, most recently when he implied Martial's sub-par performance against Brighton and Hove Albion was why Romelu Lukaku always started.
"For many months you are always asking me why this player doesn't play, why that player doesn't play, why this player is on the bench, why always Lukaku?" he said. "You should be disappointed more than me because probably I know my players better than you, and probably you don't know them so well to be always with these questions."
The Independent revealed this week that United would be open to selling Martial to Premier League rivals Chelsea, but only if Willian, a firm favourite of Mourinho's, would be coming to Old Trafford as part of the deal.
However, does the use of Martial and Pogba hint at the pair staying at Old Trafford to play in the kit they are modelling?
The kit, made by Adidas, is a dark blue colour to commemorate the 50th anniversary of Manchester United's first European Cup win and will be worn for the first time on the club's preseason tour of the US.
The shirt is also made from ocean plastic, to support the end of marine plastic pollution.
Join our new commenting forum
Join thought-provoking conversations, follow other Independent readers and see their replies