Manchester United will sign a midfielder in summer but to replace Michael Carrick - not Paul Pogba, says Jose Mourinho
The United manager has denied reports of a falling out with Pogba and confirms there is no plan to replace him this summer despite looking for a new midfield signing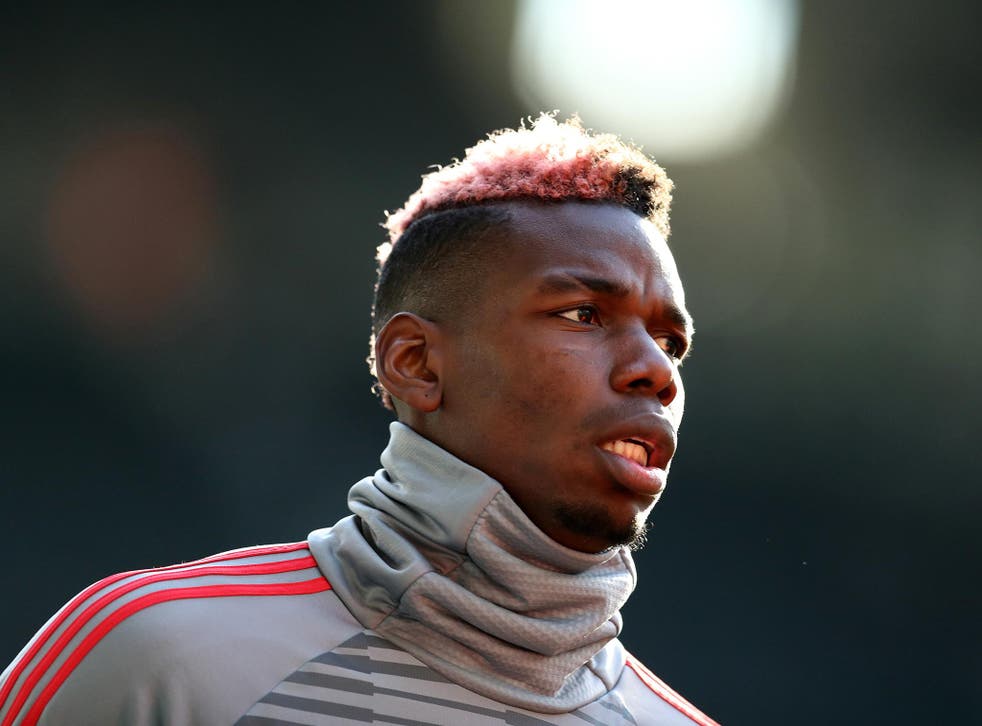 Jose Mourinho revealed Manchester United will be in the market for another central midfielder in the summer but as a replacement for Michael Carrick not Paul Pogba.
The United manager spent the majority of his press conference ahead of his side's FA Cup fifth-round tie with Huddersfield Town angrily responding to questions over Pogba's future at the club amid speculation of a rift between him and the player.
French publication L'Equipe claimed Pogba, who rejoined United from Juventus for £89.3m in August 2016, had been unhappy a more defensive role in the team and perceived his future away from Old Trafford.
The players Mourinho has fallen out with

Show all 14
Pogba has struggled for form in recent weeks and Mourinho substituted the 24-year-old in two of United's last three matches.
Mourinho hit back at what believes are "lies" and "bulls***" regarding the France international before he later talked about his desire to strengthen the position in the next transfer window.
Carrick, 36, will retire at the end of the season and take up a role on United's coaching staff.
"We need to sign a midfield player," Mourinho said. "Because we are going to lose Michael Carrick. Of course, we need balance in the team.
"Some of you [the media] keep saying that we are going to buy that striker, that winger, that left winger, that right winger.
"You can accuse me of many things, but you cannot say that I lied to you. When I don't want to say things, I don't say (them). But I don't take you in other directions.
"We are looking and we are going to try to sign a midfield player."
Carrick has talked up 21-year-old Scott McTominay as a potential replacement for him, and Mourinho insisted he is aware of the academy graduate's ability having utilised him in 12 games this season.
"Scott McTominay didn't arrive here from the moon," added the Portuguese. "Before he came to the first-team he trained with us many times last season.
"He came to us in pre-season and then we realised that with Andreas Pereira going to Valencia, we decided not to buy another player because we had Scott McTominay ready to step up.
"If, for you, promotion is that they train regularly with us, they have been promoted for a long time.
"The objective of having a squad that is not so big is exactly to be open for this.
"This week, for example, we didn't have a few players with injuries and small things we wanted to protect and didn't train with the team and made individual training, the kids trained with us on Thursday and before that."
United face a crunch period of matches after the clash against Huddersfield including a two-legged Champions League tie against Sevilla and Premier League games with top four rivals Chelsea and Liverpool.
Although Mourinho insisted United will not treat the competition lightly.
"Let's go step by step. The next one is the one that, on Saturday at 7.30pm, we are out of the FA Cup or we are in the quarter-final draw," he said.
"It is black or white. It's not grey. That is really important because it's a knockout match. We are going to face the game in the best possible way.
"Sevilla is half of a knock-out, so not so crucial as Huddersfield, but almost.
"We are going to try, we are going to try. The Champions League is more difficult than the Europa League, we all know that.
"And the FA Cup in this moment, I believe all the top teams, I think only Liverpool and Arsenal are out. A nice draw for Chelsea, for Man City, for Tottenham,
"Top teams are going to be in the quarter-final. Let's make sure we are there too, but even the FA Cup will be tough."
Join our new commenting forum
Join thought-provoking conversations, follow other Independent readers and see their replies