Manchester United transfer news: Zlatan Ibrahimovic could be too old, suggests Louis van Gaal
The Dutchman has overseen the exits of a number of senior players since arriving at Old Trafford in 2014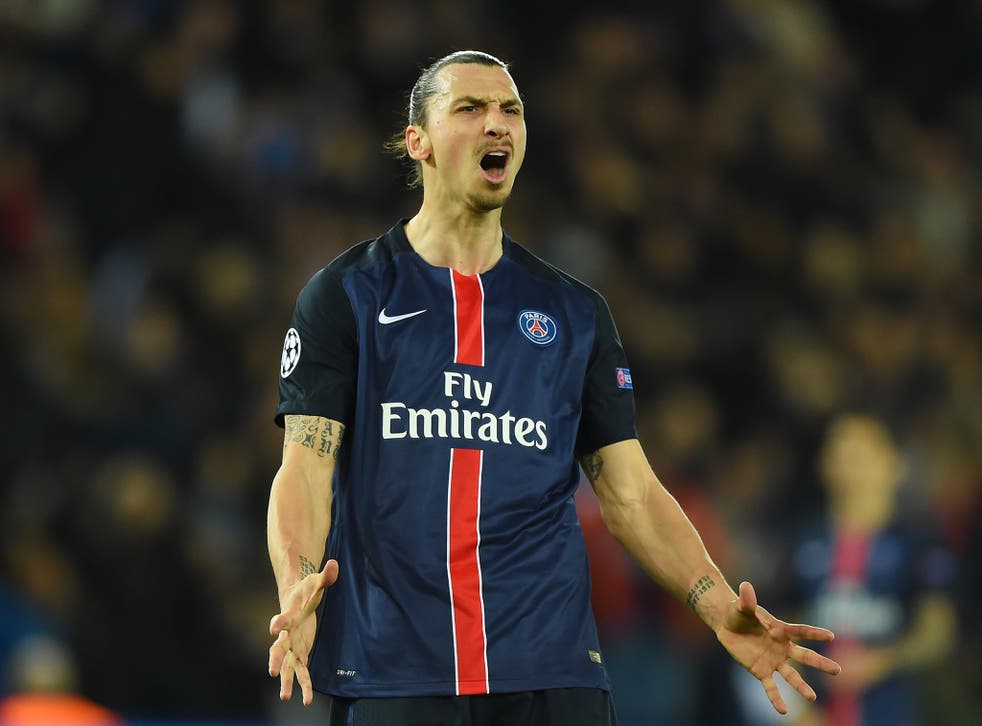 Louis van Gaal has suggested that he would turn down the chance to sign Zlatan Ibrahimovic for Manchester United because of the striker's age.
The 34-year-old Sweden international's contract with current club Paris Saint-Germain expires at the end of the season and, despite scoring 39 goals in 42 games across all competitions this season, his future remains unresolved.
Ibrahimovic has been linked with a move to a variety of Premier League clubs in recent months and has openly speculated that his next move could see him arrive in England's top flight.
Van Gaal, however, cast doubt on any potential move to Old Trafford while making reference to the number of players over the age of 33 that he has let go since arriving in the job two years ago.
"We need to improve our selection, because when I took over we had six or seven players above 33 years old. Nobody knows that anymore because now they are gone," he said, in an interview with Swedish television station Viasat, in quotes picked up by The Guardian.
"But now we have a much younger team and still we need a much younger selection because we need creative players in attack and also fast players.
"I like [our] own youth players more because they already know the culture in Manchester United, and that is also the philosophy for example of Ajax or Barcelona and also Bayern Munich."
"Paris Saint-Germain is Zlatan and that is fantastic," he added, when asked directly about Ibrahimovic. "When a manager like me, who favours the team [above the individual], is saying that, that is a compliment for him."
"You never know? I cannot say anything about that subject," Van Gaal initially added, in response to a question on whether Ligue 1's top scorer was a realistic target.
The 64-year-old coach was then pressed on the matter and said: "He's already 34 and I just spoke about the age [of the players] I let go [from United]."
Ibrahimovic will be in the north-west of England next week for the second leg of his side's Champions League quarter-final against Manchester City, having scored and missed a penalty in a 2-2 first leg draw at the Parc des Princes on Wednesday.
The Paris Saint-Germain striker has previously described Van Gaal as "a pompous ass", in his autobiography I Am Zlatan. Last year, he said of the Dutchman's coaching style: "The way he is working is not the way I work.
Join our new commenting forum
Join thought-provoking conversations, follow other Independent readers and see their replies