Jose Mourinho has forensically analysed the Manchester United squad and knows exactly the players he wants this window
Mourinho always wins in his second season and identified as far back as March a list of 25 players the club could target this summer to make it happen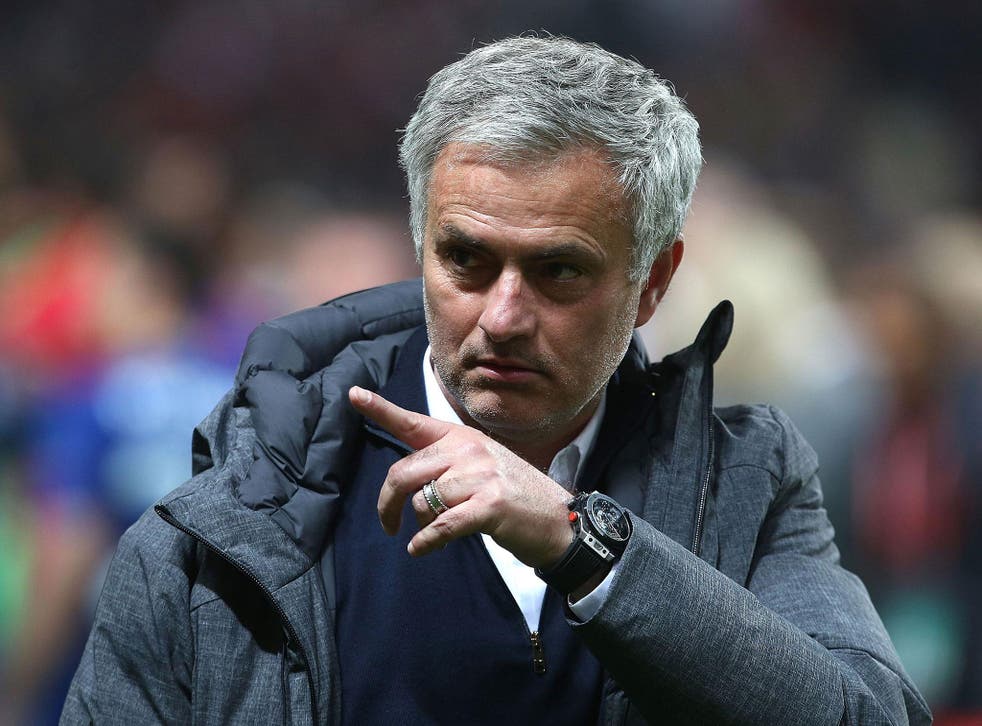 When Jose Mourinho first informed Manchester United executive vice-chairman Ed Woodward back in March of who he wanted this summer, it was not just his first choices the manager gave, but - club sources say - a list of around 25 names.
The thinking was to have a series of alternative options, to have absolutely every angle covered. Mourinho had by then of course looked over every angle of his squad, forensically deciding what was missing and what was required.
He now wants to display a similar decisiveness in the market itself and get the majority of the club's business done by early July, with the signings of Real Madrid's Alvaro Morata, Internazionale's Ivan Perisic and one defensive midfielder to go with Victor Lindelof of Benfica by the start of July. Then he can really get to work.
How Manchester United could line up next season

Show all 12
For all the debate about the United manager over the past season, this is one area of his approach that really can't be questioned, that has driven so much of his career.
It is also perhaps the strongest argument as to why a lot of last term can be dismissed, and why Old Trafford can have genuine optimism about 2017-18: Mourinho's second seasons are almost always his strongest, featuring his finest sides and best achievements, and a key factor in that is his exacting summer management.
The history is persuasive.
At FC Porto in 2003, he secured an unprecedented promise from the club president that they would for once not sell "one single player". At Internazionale in 2009, he got a little lucky in selling Zlatan Ibrahimovic for so much, but then maximised that money - and opportunity - by bringing in Samuel Eto'o, Diego Milito and Wesley Sneijder for a squad that was simply perfectly balanced.
At Real Madrid in 2011, Mourinho brought in more of his own men, but also came to a temporary entente with some of the club's untouchable players who previously hadn't been so open to him. At Chelsea in 2014, then, he made the series of signings that just completed and enhanced the core of the squad, just taking them on a level.
The results were resounding. Mourinho has won the title in every single one of his second seasons, and those campaigns have also seen his two Champions Leagues - in 2004 and 2010 - as well as one League Cup and one Italian cup to complete a treble.
There are obviously a few factors to this, such as the way the start of the second season tends to be when players by then fully understand the Portuguese's approach but are not yet burned out by the intensity of it, but that itself feeds into the fact that it is the optimum time for Mourinho to rearrange a squad and have that kind of impact that works best when his own mindset is at its freshest; when he sees things clearest.
Ajax vs Manchester United player ratings

Show all 22
"After one season," the Portuguese once said, "we can analyse in a cold way, look at 12 months, 60 matches."
It brings out one of his best qualities, that was seen this week with the publication of details from a guest lecture he gave at Lisbon's Faculdade de Motricidade Humana University that touched on United's Europa League final win over Ajax. It also further shows why he first made the jump from Bobby Robson's translator to trusted assistant, because he just had such an aptitude for meticulously spotting the flaws in a side, and where they could be hurt - or fixed.
Actually knowing what is needed is only one side of transfers, though. Mourinho also knows what needs to be done to get them through.
When his clubs have finally get close to a deal and a lot has seemed set with the selling side, he has often pushed transfers over the line with a personal intervention, proving exceptionally persuasive as he fills the players with the fire has generally defined his first two campaigns in jobs. Similarly, he also looks for signings who fit with that mentality, who can properly thrive in his side's intensity. The right personality can occasionally be more important than the right talent, and Mourinho makes sure to get to know them.
Summer transfer window: Likely deals and biggest rumours
Sources say it has already been much the same with Perisic and Morata, the latter having also known Mourinho from their time together at Real Madrid. The Croatian Perisic is said to be "desperate" to play for him.
Mourinho has usually been able to convince players of his vision, precisely because his vision for the team is so clear, and he can tell players exactly how they'll fit.
As with so much right now, the wonder is whether all of this will quite fit so neatly at United.
The Independent understands that one issue preventing the Portuguese from getting deals done at the speed he would like - and that precedes him at Old Trafford - is that selling clubs simply know how much United can pay, and will look to maximise all deals. It can make them more laborious processes. One source also spoke of how it wouldn't surprise him if someone like Andrea Belotti went elsewhere for less than Torino are demanding right now.
At the same time, Mourinho may prove hugely persuasive when players get to talk to him, but it is not an exaggeration to say that he isn't quite the top draw in the market he was around 2009. Antoine Griezmann and Romelu Lukaku have obviously turned United down for other reasons, and they are not the only ones this summer to have weighed up the possibility, but it does reflect that things have turned a bit. He is no longer a manager they all want to work for. One target in the last few years, for example, is said to have read Diego Torres' book on the Portuguese, 'The Special One'.
Manchester United summer transfer targets

Show all 8
In Mourinho's defence, some at United do feel that a touch too much time was spent chasing Griezmann, and that more could have been done to pursue other targets. It is the other aspect hanging over this window. United are a club that have almost built their commercial approach on bringing in a 'star' every summer, and it means that a move for James Rodriguez or Gareth Bale should not be ruled out.
Anyone like that, however, would be a luxury, someone that adds the sparkle. Mourinho wants all his specifics first. He wants every angle covered.
Join our new commenting forum
Join thought-provoking conversations, follow other Independent readers and see their replies