Everton ready to double Marco Silva's wages in an attempt to persuade him to quit Watford mid-season
But any prospective deal will still depend on a compensation package between the clubs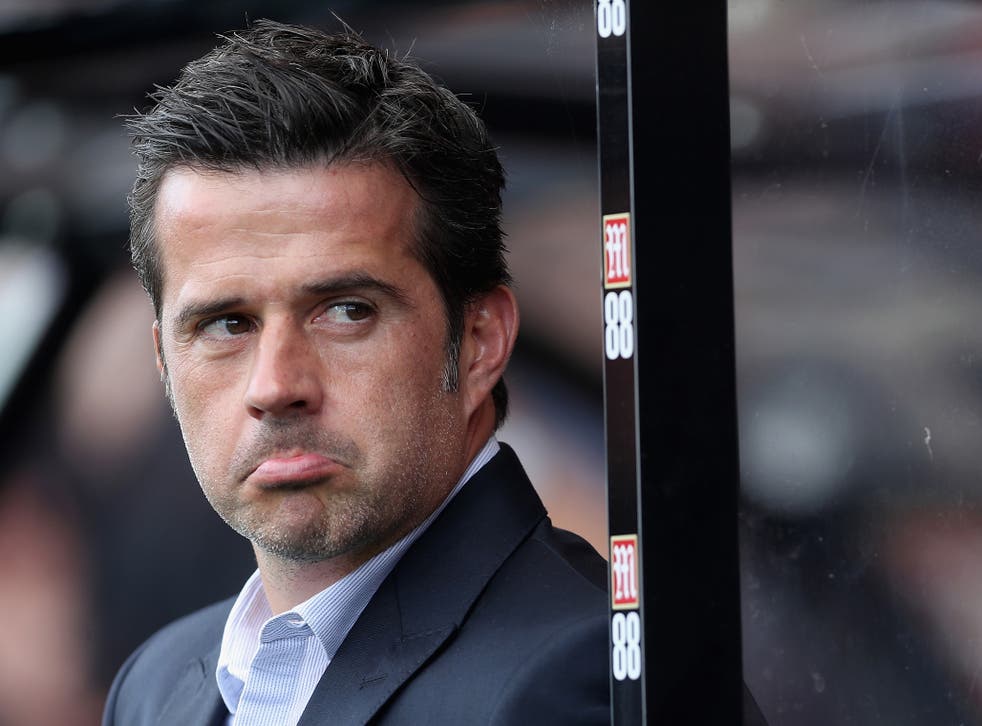 Everton are willing to double Marco Silva's wages and give him a considerable January transfer fund to try and persuade the highly-rated Watford manager to join Goodison Park in mid-season.
However any prospective deal will still depend on a compensation package that convinces the Vicarage Road hierarchy to let the 40-year-old go.
The Merseyside club's major shareholder Farhad Moshiri now sees Silva as the best possible candidate for the job and, having already made a tentative enquiry that suggested Everton would pay up to £8.5m that Watford dismissed out of hand, it is understood he is willing to back going even higher. Watford are in a position of strength because there is no release clause in the contract.
While Silva himself is said to be conscious of potential perceptions where he to leave another job so quickly and doesn't want to rock the boat, having only joined Watford in the summer, sources say he is hugely tempted by this opportunity and would like the move.
Everton themselves feel they can clinch that with an offer that would double his wages and promise ample scope to do business in the January window - especially as the club needs a striker - although no concrete discussions have yet taken place, since Watford are currently completely unwilling to let their manager go.
He has so far taken them to ninth in the Premier League in a much-admired start to the season.
Register for free to continue reading
Registration is a free and easy way to support our truly independent journalism
By registering, you will also enjoy limited access to Premium articles, exclusive newsletters, commenting, and virtual events with our leading journalists
Already have an account? sign in
Register for free to continue reading
Registration is a free and easy way to support our truly independent journalism
By registering, you will also enjoy limited access to Premium articles, exclusive newsletters, commenting, and virtual events with our leading journalists
Already have an account? sign in
Join our new commenting forum
Join thought-provoking conversations, follow other Independent readers and see their replies