Chelsea couldn't stop Nemanja Matic moving to Manchester United admits Thibaut Courtois
The midfielder's fine start at Old Trafford has only put further focus on a surprising decision, especially as the champions themselves have recently struggled for balance in midfield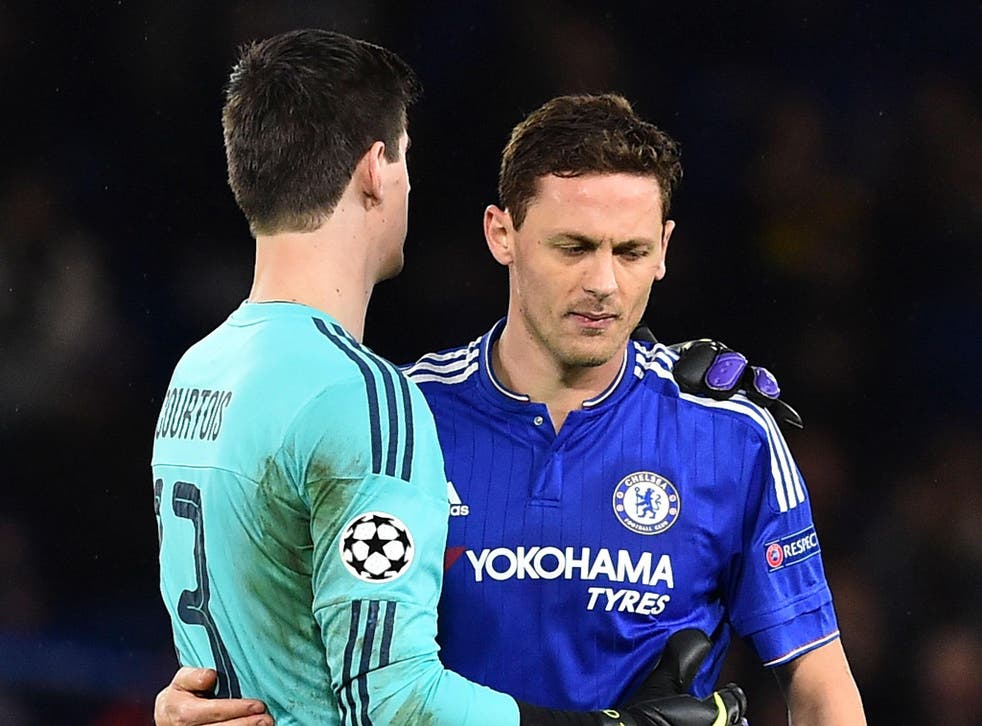 Thibaut Courtois says that Nemanja Matic was so determined to join Manchester United in the summer that it would have been too difficult for Chelsea to keep him.
The Serbian midfielder's fine start at Old Trafford has only put further focus on a surprising decision, especially as the Premier League champions themselves have recently struggled for balance in midfield, ahead of a crunch meeting with United at Stamford Bridge this Sunday following Tuesday's 3-0 Champions League defeat to Roma.
It is understood that Matic very early last summer made up his mind to join up with former boss Jose Mourinho, with Chelsea eventually sanctioning a £35m move.
Champions League 2017/18 contenders

Show all 15
Asked whether the players were surprised at that, Courtois said: "That's not my decision to make. Those are questions you need to ask to the people who made that happen. If a player nowadays wants to go to a team, then he has – I don't want to say the power – but if he has a strong will to leave and join another team then it is hard for the club.
"You cannot just ignore him and say 'you cannot leave' because then you have a disappointed player who won't play at his best. So obviously for us you give a player to another big team, but they are choices that are made in football and we have some quality midfielder, so I hope we can show on Sunday that we are better."
Courtois evaded a question on whether Chelsea have missed Matic.
"I don't know. We know Nemanja's qualities, he is someone who last year gave us the balance as well. He decided to go to another team, so we won't live in the past. Our midfield is very good, we have very strong players so I don't know if we miss him. But if you have two injuries in midfield, then, of course, you can say yeah we miss Nemanja because he is another quality player and he is doing well in Manchester."
Join our new commenting forum
Join thought-provoking conversations, follow other Independent readers and see their replies