Rafa Benitez ready to break Newcastle's transfer record for a striker this summer
Benitez was forced to shop in the bargain basement when he was looking for a forward 12 months ago and doesn't want to do so again this summer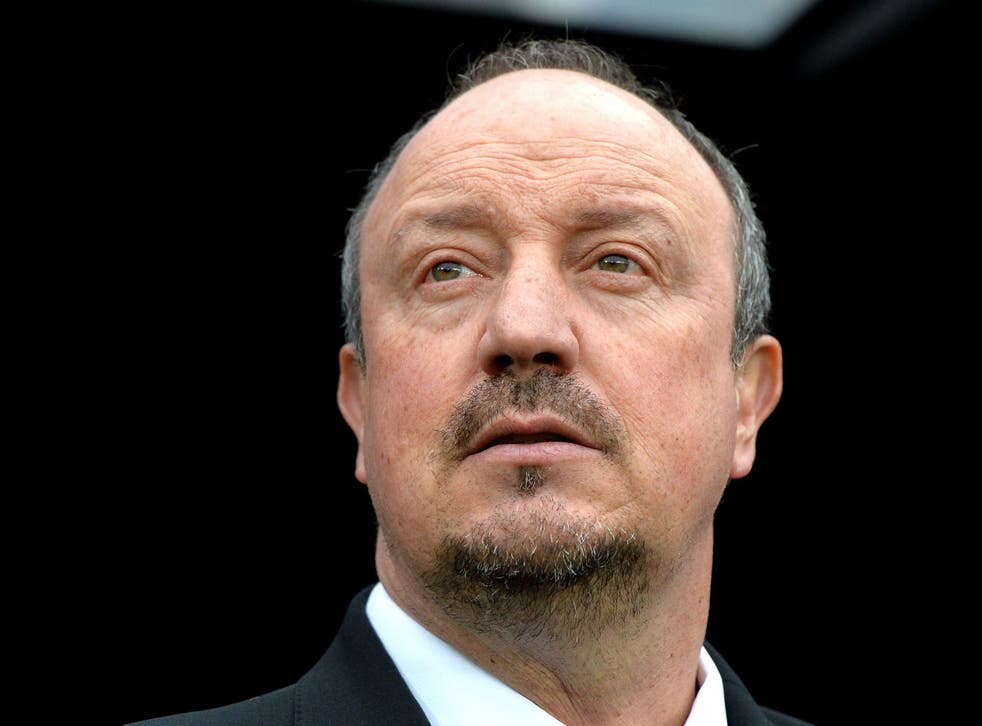 Rafael Benitez is ready to break Newcastle's transfer record this summer for a 15 goal-per-season striker.
The Magpies head into their penultimate game of the campaign at Tottenham on Wednesday evening having secured their top-flight status despite their leading scorer, Ayoze Perez, having managed only six Premier League goals.
Benitez was forced to shop in the bargain basement when he was looking for a striker 12 months ago with the club eventually paying just £5million for Stoke frontman Joselu, and he knows proven firepower costs more than that.
The Spaniard said: "If you want to bring a striker with a guarantee of more than 10-15 goals per season, you have to pay money for him for sure."
Asked if that would cost the club more than the £16million they paid Real Madrid for Michael Owen in 2005, Benitez replied: "In this market, yes."
Newcastle are currently trying to persuade Benitez to extend his stay at St James' Park as he prepares to enter the final year of his existing contract, and assurances over what he will have to spend and his freedom to do so are forming a key part of the ongoing discussions, which are complicated by the fact that the club remains up for sale.
However, he insists he has no problem working to a budget and would not smash the club's transfer record for the sake of it.
He said with a smile: "I have been unlucky because normally I like to coach players, to improve players, and that means sometimes that the owners don't spend too much.
"I was always concerned and taking care of the numbers. I was learning in England to work with a business plan - you have to have a realistic business plan and then if you know that, you have to work on that.
"Does that mean you have to break the record? If it is necessary, you can do it. But if it's not necessary, it's just to be sure you have the funds to compete."
Join our new commenting forum
Join thought-provoking conversations, follow other Independent readers and see their replies