Could Naby Keita and Alexis Sanchez sagas be the beginning of the end for the transfer market as we know it?
The astronomical Neymar move attracts all the attention, but other summer sagas could prove to be far more significant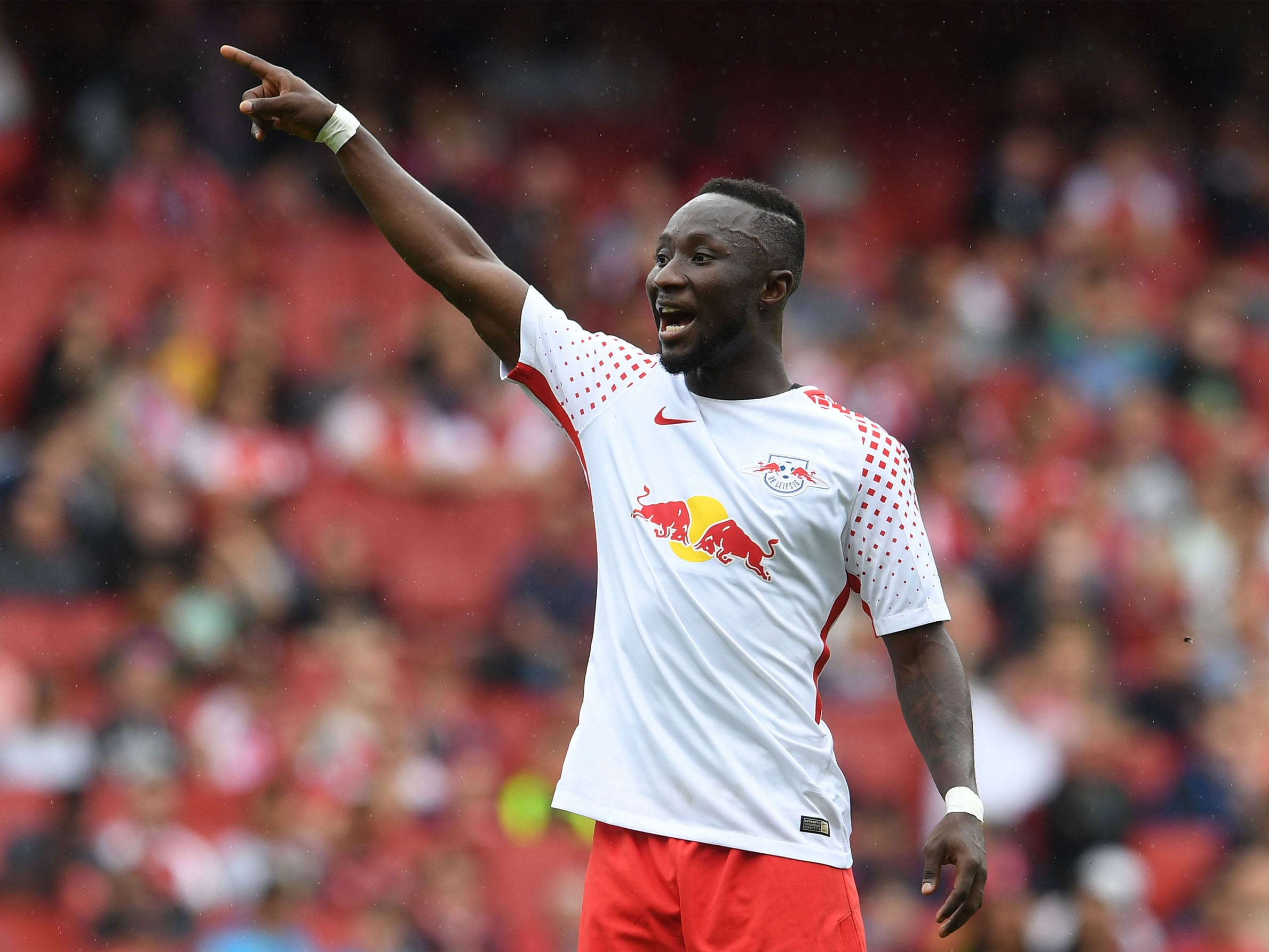 At a glance, the transfer market seems as ludicrous and grotesque as ever. The world record fee for a footballer is, after all, set to not only be broken but doubled, in what has been variously described as the most remarkable and repugnant deal in recent memory. Neymar's £198m move to Paris Saint-Germain has led to calls for stricter regulation, even for the abolition of the market. Yet look elsewhere and there are small signs that if anything, the market could one day abolish itself.
To take the most obvious example, look at Liverpool's attempt to sign Naby Keita from RB Leipzig. The player desired to leave, the buying club submitted credible offers within the region of his valuation and at that point, usually, a deal would have been negotiated. Instead, this time, the selling club rejected all offers out of hand, whatever the price. More importantly, they did so in the knowledge that the player will almost certainly leave the club in a year's time for just two-thirds of the fee he could command now.
Leipzig's stance on Keita, who has a £48m release clause that can be activated in 2018, means they have effectively accepted that they will lose out on more than £27m in order to keep a key player for another season. "It does not matter at all whether it's €75m or €100m," Ralf Rangnick, the club's sporting director, explained this week. "We have not developed for five years so that we can lose one of our best players in the first Champions League year. That would make no sense. We want to be successful in sports."
Five Liverpool alternatives to Naby Keita
Show all 5
Rangnick's last remark there seems such a simple and archaic point it could be dismissed as naive, but Leipzig are no fools. Thanks to energy drink manufacturer Red Bull's controversial but canny involvement, they know how the market works. Their sister club in Salzburg have made a habit of finding undervalued, talented young players and selling them on at significant profits. Keita was one such player and Liverpool need only look at their stand-out performer of last season to find another. Rangnick is not naive and his remarks signify a departure from a key principle of the transfer market: sell a player if a club offers more than he is worth.
Normally, a 488 per cent mark-up on an asset like Keita would be too tempting for Leipzig to resist. On this occasion though, they prioritised sporting incentives over financial ones. Could every club do this? Certainly not, with transfers providing a large share of the revenues at smaller outfits. Could most of those playing, like Leipzig, in the major leagues of European football do this? Increasingly so, given the diverse sources of income that they can rely upon. In some cases for these bigger clubs, running down a player's contract is simply the course of action that makes most sense.
Alexis Sanchez's future is more uncertain than Keita's at present, but parallels exist between Leipzig's stance and that shown by Arsenal. As we all know by now, Sanchez's contract expires next summer. If he stays at Arsenal for the forthcoming campaign, he will be able to leave on a free transfer. If he goes, most likely to Manchester City, Arsenal will have lost their best player but will be able to collect a fee, potentially in excess of £50m.
Arsene Wenger on the consequences of Neymar's reported transfer fee
When faced with a near-identical predicament in 2012, Arsenal cashed in and sold Robin van Persie to a Premier League rival. This time, that does not seem as likely. "My decision is clear - [Sanchez] will stay and he will respect that," Arsene Wenger declared on Thursday. "He will be here for this season and if we manage to do it for more seasons, we will do it as well." At this stage, Wenger cannot realistically expect Sanchez to recommit to Arsenal and must be contemplating him departing to a club of his choice for nothing next year. Still, he is willing to hold on to him regardless.
Maybe the guard of honour Van Persie received nine months' later as a title-winning top scorer is influencing Arsenal and Arsene's thinking. More likely, the thought of being without their most talented player in a pivotal season with less than a month to replace him is not that appealing. Nor is the fee on offer, which could be trumped by the financial benefits of a focussed and firing Sanchez helping Arsenal on the pitch.
Increasingly, clubs appear more prepared to forego millions in transfer fees in order to exercise the restraints that the system has traditionally allowed them to hold on their players. Cristiano Ronaldo was widely and fairly mocked for comparing himself to a slave when Manchester United were unwilling to sell him to Real Madrid in 2008, but his point about the lack of autonomy he and his fellow professionals have over their own futures was a defensible one. Contracted players are transferred at the behest of clubs and only then, as Keita, Sanchez and Southampton's Virgil van Dijk now know well. There is no 'freedom of movement', which is partly why the European Union threatened to abolish the transfer market at the turn of the century. FifPro, the leading players' union, filed legal action in 2015 with the hope of achieving the same ends.
Stand-offs between players and clubs are no new thing, of course. What's new is that more clubs are breaking with the convention of selling want-away players for acceptable fees and instead holding firm on contracts, resisting the market even when that means taking risks or losing out financially. If ambitious players in turn realise they potentially have more to gain by signing shorter-term contracts and are willing to accept the associated risk, the consequences could be interesting. This summer window will be remembered for the astronomical Neymar deal, but where this other trend leads us could be far more significant.
Join our commenting forum
Join thought-provoking conversations, follow other Independent readers and see their replies