Neymar's move from Barcelona to PSG is an era-defining transfer - it will alter the European footballing landscape forever
The world's best player will become the most expensive one too, but while Neymar's move signals PSG's arrival on the big stage it is a sorry reflection on the state of the club he leaves behind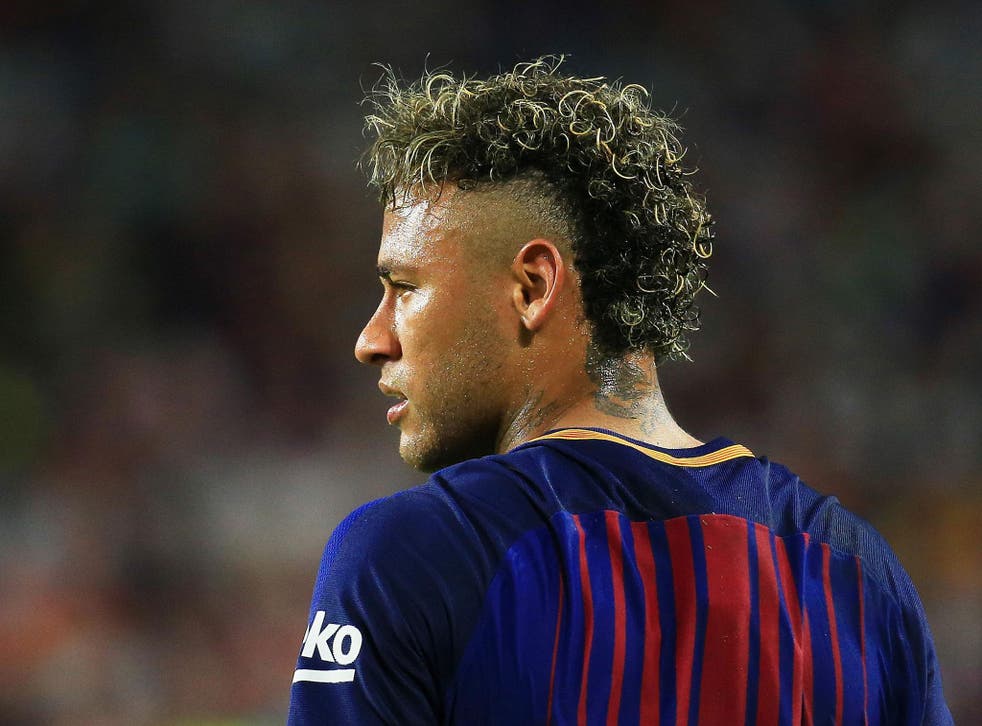 If you do not feel the earth move beneath your feet then you are simply not paying attention.
Neymar's move to Paris Saint-Germain is an era-defining transfer, a deal that most, including much of the Barcelona hierarchy, never thought would happen and now a clear signpost in the history of modern football.
We are already well along the path to financial absurdity. So much so, in fact, that we may have entered through its gates under darkness and, as the sun comes up on a world-record deal that will no doubt be eclipsed again inside a couple of years, we look around us and wonder where we are.
Neymar's career in pictures

Show all 12
Paris Saint-Germain can be excited about where they are. They have tried several different routes in their desperate quest to join Europe's superclub elite and have been foiled at every turn. They drained Serie A of some of its prime talent but fell flat, they signed veteran superstars, but got nowhere. Now they are signing a superstar in his prime for a world-record fee. They have arrived, for sure, but where?
PSG will now reassert their dominance in Ligue 1 after last year's slip, dutifully aided by those clubs that have so readily circled the wagons to keep the Parisians out of the continental elite. Manchester City, Chelsea, Real Madrid and others have picked off Monaco's young up-and-comers, priming PSG for a waltz to the French title and installing them as a sort of Bayern-on-Seine. Their financial might and playing squad should now be far too good for their rivals and the domestic trophies a formality. Europe is where they will measure themselves, as they had been in recent seasons, but now with not just hope but expectation that they will crack the semi-finals and final rather than leaving the party just as it gets going.
Neymar's career in numbers
There is something poetic too that this is Barcelona who are getting one in the eye. PSG were humiliated at the hands of the Azulgrana in European football's greatest-ever comeback last season. Barca then tried to take their best player away from them in the shape of Marco Verratti. Paris Saint-Germain have not only stood up to that challenge, they've fought back and they have taken an axe to the legs of their Catalan adversaries who, for their part, should have seen it coming.
PSG's Qatari owners have always had an in-built insecurity about how they were perceived by the biggest clubs in Europe and they are stubborn - and rich - enough to hold firm. They did precisely that when Atletico Madrid tried to nab veteran midfielder Thiago Motta off them last summer, a player on the wrong side of 30 who wasn't even a key cog for them anymore but who was forced to stay with no negotiation. When it came to Verratti, the response was always more likely to be nuclear and, for Barcelona, this does feel like they simply didn't see the Parisians coming.
What does it mean for them? Well, it means another season where Real Madrid have strengthened and they have got weaker. Barca saw Madrid win La Liga for the first time in six years last season but they may need to get used to it. Not only are Madrid getting stronger but they're getting younger. Even if Florentino Perez failed in securing Gianluigi Donnarumma and goes on to miss out on Kylian Mbappé, the strategy is clear and Madrid want to buy up all of Europe's best young players.
They can afford to do so because their present is so secure. With Cristiano Ronaldo, Gareth Bale, Karim Benzema, Luka Modric, Toni Kroos and company, it is only natural to spend all your time recruiting for the future and simply enjoy the present. Domestically they have done that brilliantly by acquiring the likes of Marco Asensio on the cheap and the calibre of squad-building in the capital right now makes Barca look amateur.
The Nou Camp club is wracked by internal politics and Pep Segura has a lot to do in his new, senior role. The pipeline from La Masia to the first team is blocked as Madrid's academy flourishes, Barca have bought poorly while Madrid recruited wisely and cheaply and, simply put, Barcelona have less money to spend.
When you have less money to spend you need to spend it wisely. They've not done that in recent seasons and they don't look like doing so this summer either. A fruitless chase of Hector Bellerin has its own sequel in the shape of Marco Verratti and Philippe Coutinho may be the third instalment in a blockbuster series. When a club like Barcelona can't secure its top targets, it usually speaks more to incompetence than anything else.
Perhaps the forgotten man here, in the centre of this whirlwind of money, revenge and empire-building, is Neymar, who will be the face and heart of his new team but becomes a superstar in an uncomfortable place. Anything short of Champions League success will see his move deemed a failure and he has now committed to spending the peak of his career in a league that is still considered by players, agents and coaches to be second tier.
While it has always seemed he was learning well in Messi's shadow and that he would one day step out of it, this decision appears to be recognition that with the Argentinean's new deal, that might never happen at Barcelona. It also appears to be motivated by truckloads of money but that is neither here nor there in a game that is already a slave to finances.
But the most important part of it all is this: for stretches of the last two seasons, Neymar has been the best player on the planet, outperforming his teammate Messi and outperforming Cristiano Ronaldo. He is a footballing sensation, and has always been the most likely to break the aforementioned duo's Ballon d'Oropoly.
In a vacuum, potentially the best player on the planet becoming the most expensive player in football makes all the sense in the world, given how rarely these sorts of deals happen.
But it's just about the only thing in this whole saga that it is easy to make sense of. A transfer that will cause seismic shifts and change the European game.
Join our new commenting forum
Join thought-provoking conversations, follow other Independent readers and see their replies