Why didn't Manchester United go for Neymar? Inside story of the Glazers, PSG and why world record deal was never on
The club obviously has the money and, just as importantly, executive vice-chairman Ed Woodward obviously has interest so why not now, when it might actually have been on?
Miguel Delaney
Chief Football Writer
Thursday 03 August 2017 08:00 Comments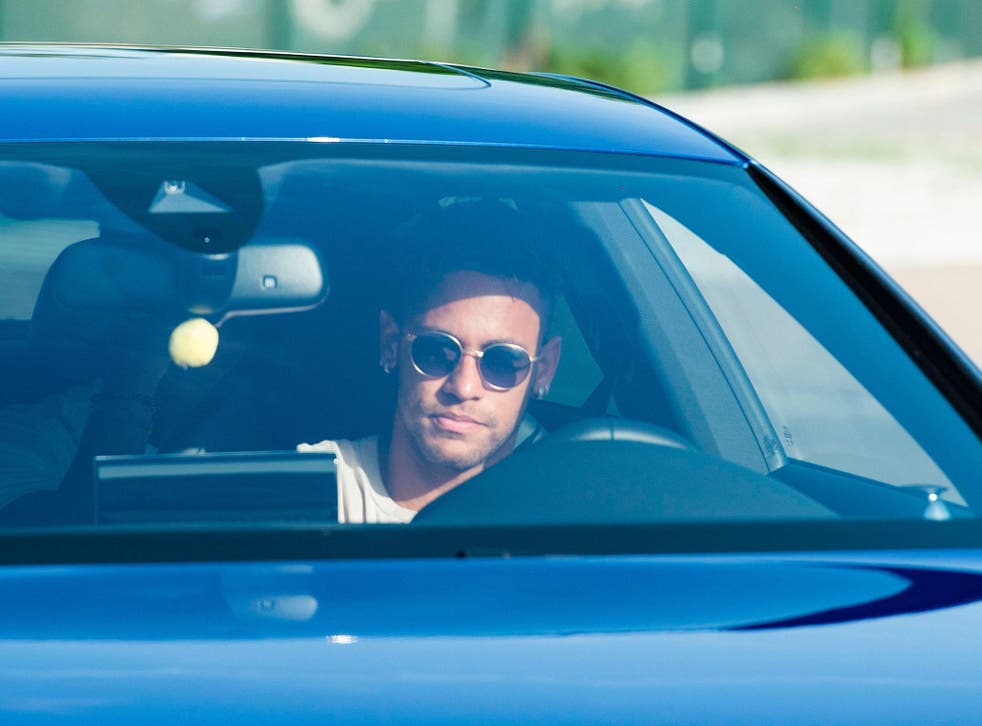 Neymar's impending move from Barcelona to Paris Saint-Germain has left many figures at the top end of football asking a lot of questions about the transfer, and one of the biggest related to England. If the Brazilian superstar really was gettable this summer, why didn't anyone from the wealthiest league in the world get him, specifically Manchester United?
The club obviously has the money and, just as importantly, executive vice-chairman Ed Woodward obviously has the interest. Obsessed with bringing "stars" to the club, he has intensely investigated a move for Neymar before, so why not now - when it might actually have been on?
That very previous interest, however, is one reason why United didn't go back in this summer. Old Trafford sources say the club were among many in the European game who felt this entire saga was little more than a ploy for a new contract, and were wary of getting played as they have been with Sergio Ramos before. United applied a similar attitude to Cristiano Ronaldo this summer.
PSG's probable starting XI with Neymar

Show all 11
As one agent who works closely with big continental clubs also told The Independent, there are a few in football who don't really trust Neymar's "money-mad" entourage, and it does remain possible this was all a big game of brinksmanship that has backed them into a corner that they don't really want to be in.
If it isn't and Neymar was genuinely gettable, however, it does raise the argument that United may have missed out on him due to mere wariness, but it's again not that simple.
The Brazilian camp's links to Paris Saint-Germain go much deeper, the history between them goes much further back, and there are simply more connections. Neymar himself also has a series of international teammates in the French club's squad, so it is a more natural move from that perspective, not to mention the lifestyle.
Summer transfer window 2017: Latest rumours
Paris appeals to his entourage much more than Manchester, and there is also the feeling that he himself now wants to be the main man at any future club he goes to; the focal point. That mightn't have been quite so possible at United, given how Paul Pogba is already seen as an influential figure in the dressing room. By contrast, Neymar will be given free rein at PSG.
It would also be a mistake right now to think that United's millions would give them free rein in terms of spending. As some of Jose Mourinho's public comments this summer have suggested, and as some of their struggles in tough negotiations like those for Alvaro Morata and Ivan Perisic had indicated, there is a feeling around Old Trafford that the Glazer owners have tightened transfer funds a little.
There's also the fact United's general policy is not to activate release clauses, due to the various complications, and that they are relatively unmoving on their payment structures.
PSG, despite initially trying to manoeuvre the situation so Barcelona might negotiate, don't have the same reluctance. There are also said to be bigger reasons at play as to why they are so much pushier on the deal, not least that they are owned by Qatar Sports Investments, and that the political situation in the Middle East right now involves a lot of proxy statements of clout.
It is just one other reason why United were never this summer going to make a statement like signing Neymar.
Register for free to continue reading
Registration is a free and easy way to support our truly independent journalism
By registering, you will also enjoy limited access to Premium articles, exclusive newsletters, commenting, and virtual events with our leading journalists
Already have an account? sign in
Join our new commenting forum
Join thought-provoking conversations, follow other Independent readers and see their replies