Oscar future at Chelsea uncertain, with Liverpool and Juventus 'monitoring' situation
The Brazilian could leave Stamford Bridge this summer
Simon Rice
Thursday 16 April 2015 11:46 Comments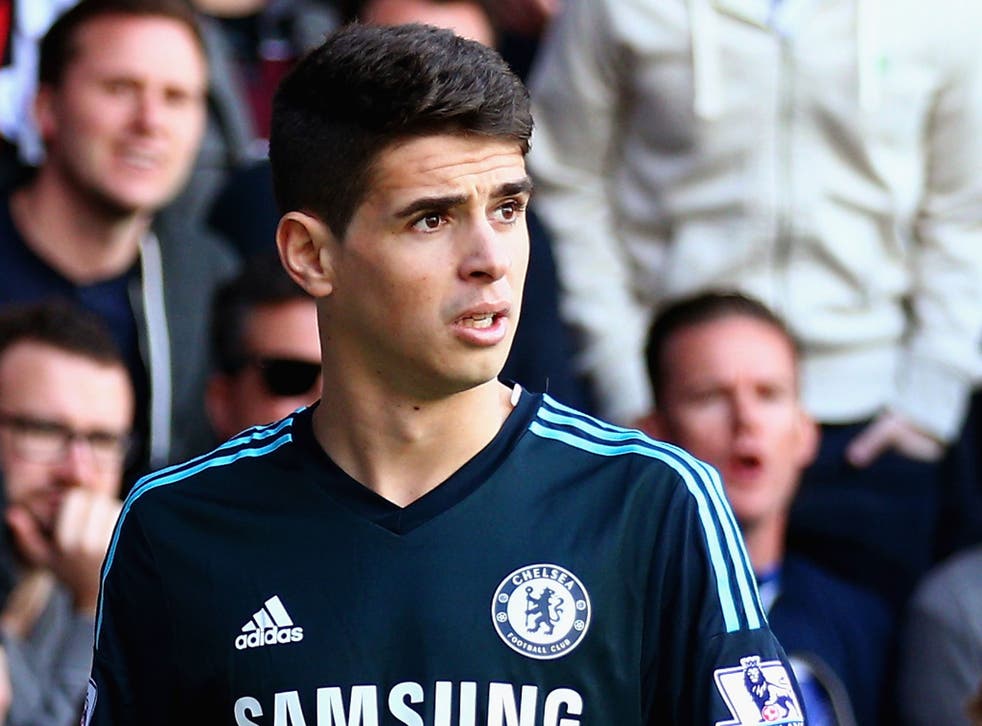 Liverpool, PSG and Juventus are reportedly circling over Stamford Bridge, waiting to learn if Oscar will be offered up for sale by Chelsea this summer.
Speculation is mounting that the Brazil international will be allowed to depart following a few below-par performances and less than ringing endorsements from Jose Mourinho. It's understood that the Blues want to invest in their squad again this summer, but in order to do so they must raise funds and Oscar is seen as a perhaps the most effective way of doing so. The 23-year-old, signed for £19.35m, would generate a healthy profit.
Liverpool are desperate to make further additions to their squad as they look to mount another challenge for the title, whilst PSG have made clear their interest in the past. Meanwhile Brazil coach Carlos Dunga has told Juventus manager Massimiliano Allegri that Oscar would make an excellent addition to his Serie A side. "I tell Allegri that Oscar is strong and also a good lad," he said. "A forward line with him, Carlos Tevez and Alvaro Morata would drive any coach crazy."
Chelsea are known admirers of Juventus midfielder Paul Pogba, raising the possibility of a swap deal.
After Chelsea's recent unconvincing 2-1 win over Stoke City, Mourinho fuelled speculation over a possible departure for Oscar with a cryptic analysis of the Brazilian's performance.
"I don't think he had a bad performance, I just think he was not good enough, which is a huge difference," he said; far from a stern defence.
It was a strange statement from the manager - if he truly rated the player would he not have conceded that he just had an off day? The "huge difference" appears to be between a good player having an off day and a player who is not up to the mark.
Register for free to continue reading
Registration is a free and easy way to support our truly independent journalism
By registering, you will also enjoy limited access to Premium articles, exclusive newsletters, commenting, and virtual events with our leading journalists
Already have an account? sign in
Join our new commenting forum
Join thought-provoking conversations, follow other Independent readers and see their replies