Paulo Dybala will leave Juventus for Manchester United, City or Chelsea, according to super-agent
But he has ruled out a move to Barcelona after staying in Turin this summer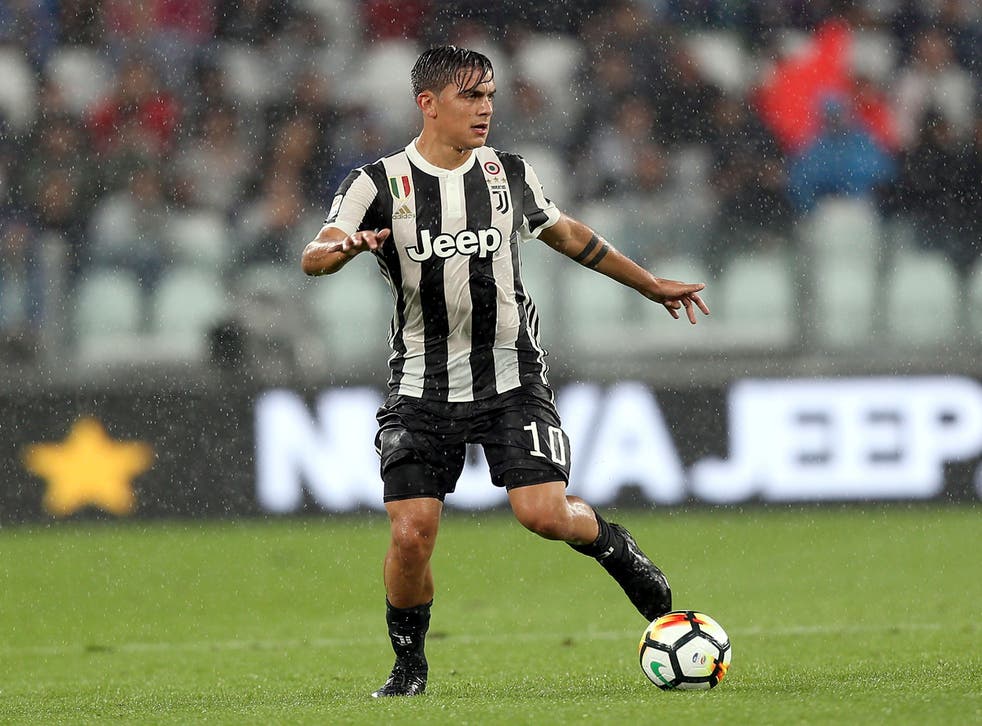 Paulo Dybala will leave Juventus and is likely to end up in the Premier League, at one of Manchester United, City or Chelsea, according to super-agent Mino Raiola.
The Argentine was linked with a move away from the Turin club during the summer and was tipped to be Neymar's successor at Barcelona, following the Brazilian's £200m move to Paris Saint-Germain.
However, Barca signed Ousmane Dembele from Borussia Dortmund instead and Dybala's loyalty was rewarded with Juve's historic No 10 shirt, which he has so far scored in five times in only three games this season.
Raiola does not represent Dybala but has strong links with Manchester United having secured moves there for clients Paul Pogba, Zlatan Ibrahimovic, Henrikh Mkhitaryan and Romelu Lukaku and believes Old Trafford is a likely destination for him.
He told Italian radio station RaiSport: "I think Dybala will eventually leave Juve.
"He has to go to a team where he gets into a project that is already suitable for him.
"For him it is difficult now to enter a reformed Barcelona, but he would do well at Real Madrid, Manchester United, Manchester City or Chelsea."
Dybala scored off the bench on the weekend to help Juventus to a 3-0 win over Chievo, leading to manager Massimo Allegri backing him to become as good as Cristiano Ronaldo and Lionel Messi – but insisted his future was with the Old Lady.
"Dybala is improving a great deal and has everything it takes to become, along with Neymar after Cristiano Ronaldo and Leo Messi, one of the best players in the world," Allegri said.
"His future is with Juventus and I am very happy with that."
Join our new commenting forum
Join thought-provoking conversations, follow other Independent readers and see their replies