Petr Cech to Arsenal: Goalkeeper would be 'worth 12 to 15 points' for Gunners, says Chelsea captain John Terry
'Nobody wants to see him leave'
Sam Wallace
Wednesday 24 June 2015 13:57 Comments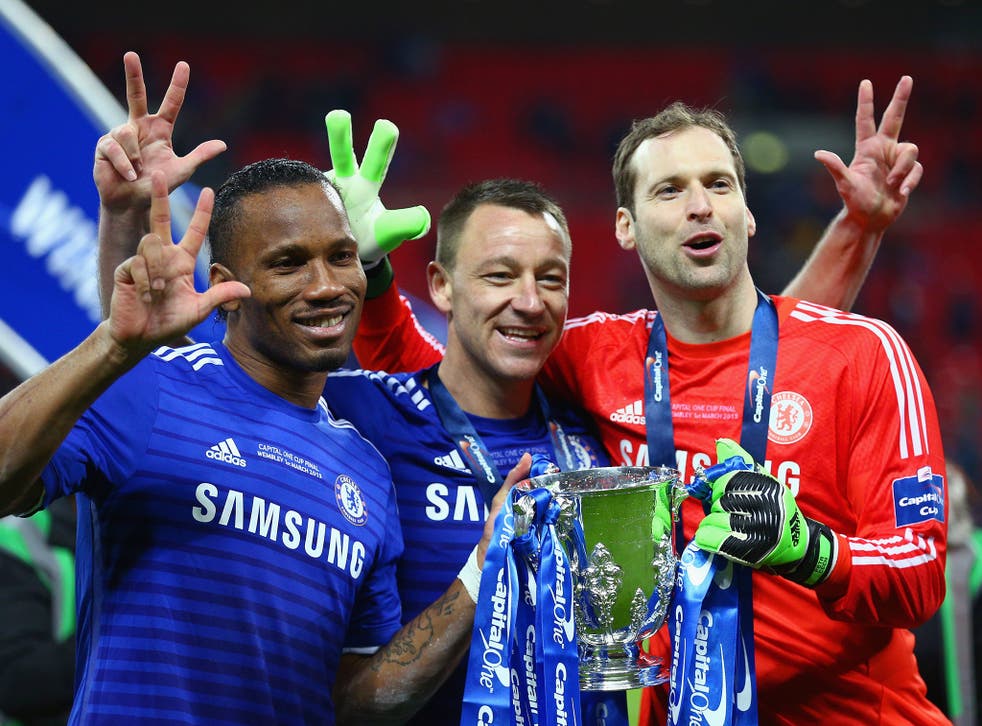 John Terry has warned that Petr Cech could be worth "12 to 15 points a season" to Arsenal if Chelsea's long-serving goalkeeper finally signs for their London rivals.
The transfer has been long in the making, although both clubs denied yesterday that there was any final deal in place yet. Cech, 33, has one year left on his contract, and though there has been interest from Paris Saint-Germain, he wants to join Arsenal.
Terry was speaking in China where he is on a promotional tour. He said: "I am sure if he [Cech] does leave the club, which nobody wants to see, but we understand he wants to play football, he is going to be sorely missed. He will improve whatever side he goes to."
"There is obviously talk of Arsenal signing Petr and if they do, that will strengthen them for sure. He will save them 12 to 15 points a season."
Terry told TalkSport that Chelsea had to strengthen despite winning the league. "To be top of the league the whole way through the season was an exceptional thing to do, but you can't kind of dwell on that. We have to start concentrating on next season and try to improve on that again.
"When you win the league, you know teams go and spend money to buy the best.Manchester City were a little way off this year and will strengthen. I feel Arsenal and Manchester United are going to be very strong as well.
"We all know once you win it, everyone wants to beat you the following year. It will be even harder for us to win the league again."
Register for free to continue reading
Registration is a free and easy way to support our truly independent journalism
By registering, you will also enjoy limited access to Premium articles, exclusive newsletters, commenting, and virtual events with our leading journalists
Already have an account? sign in
Register for free to continue reading
Registration is a free and easy way to support our truly independent journalism
By registering, you will also enjoy limited access to Premium articles, exclusive newsletters, commenting, and virtual events with our leading journalists
Already have an account? sign in
Join our new commenting forum
Join thought-provoking conversations, follow other Independent readers and see their replies