Liverpool transfer news: Reds poised to 'step up pursuit' of Christian Pulisic as Philippe Coutinho is ruled out
With Liverpool facing a number of absences for the coming month, the club are allegedly refocusing their interest on Borussia Dortmund's young talent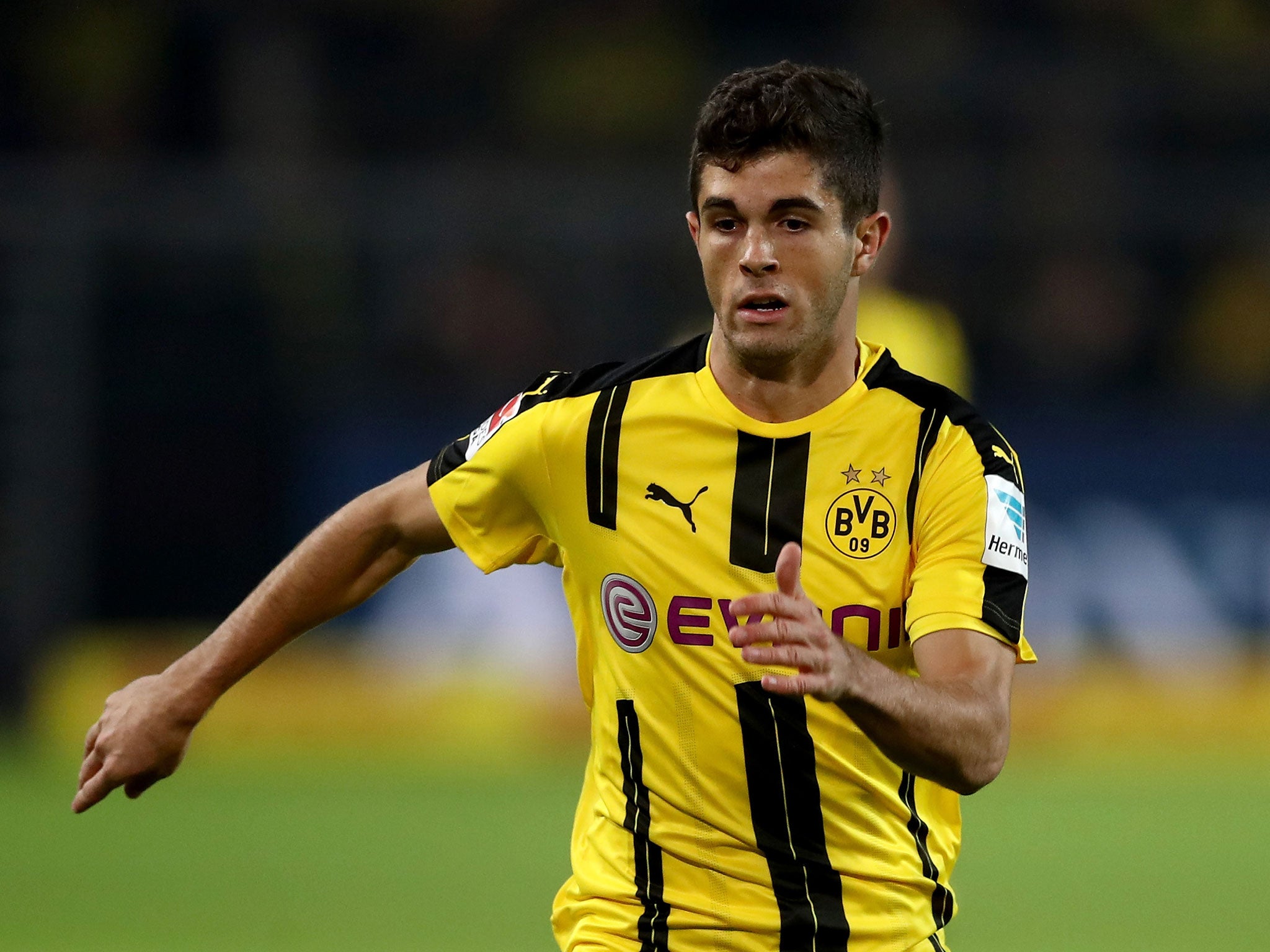 Liverpool are reportedly set to step up their pursuit of Borussia Dortmund's Christian Pulisic now that Philippe Coutinho has been ruled out for up to six weeks.
The Brazilian underwent a scan on Monday to confirm the full extent of the ankle injury he sustained during the side's 2-0 win over Sunderland on Saturday.
Coupled with the long-term injury of Danny Ings and Sadio Mane's absence due to the Africa Cup of Nations, the Reds are now looking to add to their attacking options as the side prepare for what will be a difficult Christmas period.
The Reds made an alleged £11m bid for Pulisic during the summer but the offer was turned by Dortmund.
But Liverpool's current predicament has forced the club's hand to search for cover though it's understood that an offer close to £25m would be needed for Dortmund to even consider selling, the Daily Mail reports.
The 18-year-old has featured in 14 games for the Bundesliga team this season and has established himself as one of Dortmund's key players.
Understandably, the club do not want to sell the young talent but Pulisic has previously outlined a desire to play in England, where he lived for a year when he was seven.
"A lot of people don't realise but it really brought on my passion for the game," the American said. "After school every day, I was just out for hours in the park, playing with my schoolmates.
"That's really where my love for the game started to come alive and that was a big part of my development.
"There were so many players that just showed so much skill and confidence in their games. I just loved the English style."
Join our commenting forum
Join thought-provoking conversations, follow other Independent readers and see their replies