'Precision and development' will define a transfer window like no other
Welcome to the first player arms race in the Covid-19 era
Melissa Reddy
Senior Football Correspondent
Friday 04 September 2020 13:47 Comments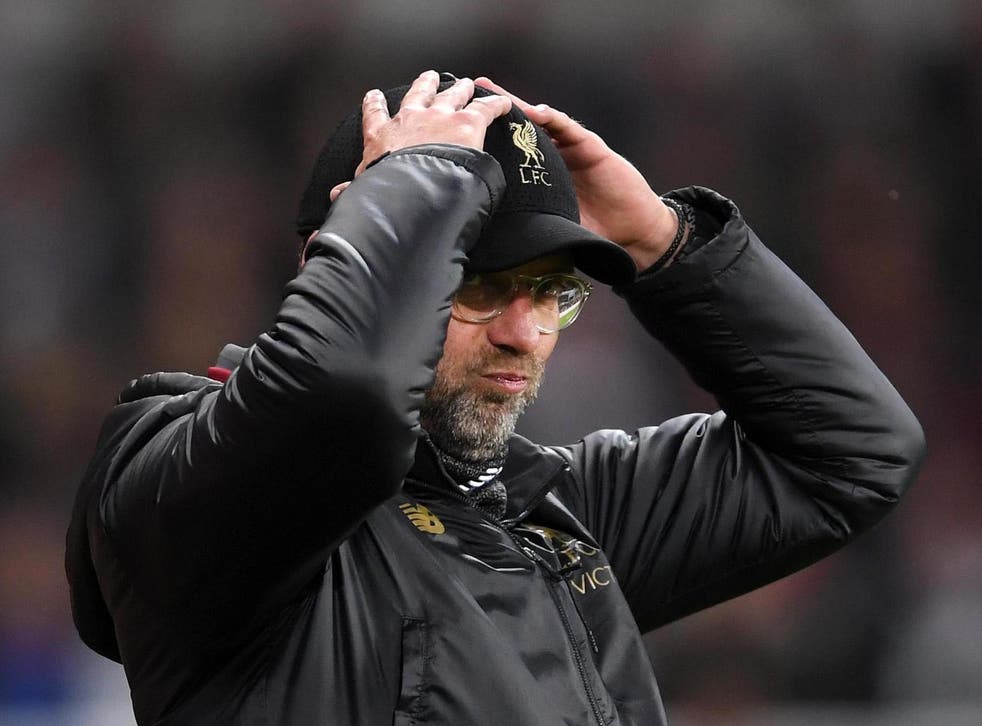 The uncertain financial landscape, timing of the window and increased options on the market will see the majority of the clubs use a measured and youth-focused approach...
Victor Orta, Leeds United's director of football, called it a strange market.
Liverpool's Premier League-winning manager, Jurgen Klopp, admitted they're having to think five more times about what the club can and can't do trading-wise.
Neither, though, fully capture a transfer window like no other as well as a recruitment staffer at a top European club, who says "we are going in naked, needing to cover bare areas in the squad, but with no idea how much money is coming in."
Welcome to the first player arms race in the Covid-19 era. Chelsea may have a bazooka – the reasons for which are excellently explained in this Swiss Ramble thread – and Manchester City have the might to break the bank and the internet for Leo Messi, but most other clubs are walking around with a water pistol.
"There is very little money around," Bayern Munich CEO Karl-Heinz Rummenigge said. "A rich owner is not enough. He must be very rich."
The financial uncertainty around income due to the global pandemic, following the unprecedented losses because of it, is the largest factor shaping this weird transfer world, but it is not the only instructive element.
"This is a very difficult window to navigate, not only due to the lack of solidity with money, but also how far into the new season and year it goes," says recruitment expert David Webb.
Over a two-decade career, in which he is credited for discovering Wilfried Zaha, been in charge of talent identification at Tottenham and Southampton, functioned as a head of football operations at Huddersfield and a technical director at Ostersunds, he has never known a market where arriving at the right decisions can be so make and break.
"Clubs have no choice but to be more precise with their recruitment," Webb says. "With the finance not being so strong, your depth of analysis really has to shine through. While every transfer is a risk that you try and mitigate, you're gambling at a whole new level now all with the uncertainty.
"There will be more prudent thinking. There are very much talks going on around Europe to the effect of: 'Do we actually need to strengthen in three or four positions? Or can we manage with fixing one or two positions and bring through the two top academy players?'
"That kind of mix aids development, finances and squad integration with a short period between games. We'll still see big deals and some clubs taking some punts to play catch-up, but precision and bringing through young talent will definitely be what frames this window for the majority."
With the season kicking off in eight days' time, a scan around the completed deals tells a story. Chelsea are obviously outliers, but there are only two other clubs to make a signing of £30million-plus: Manchester United (Donny van de Beek) and City (Nathan Ake).
In the bracket below, there have been four recruits of £20m and over: Timothy Castagne (Leicester), Gabriel (Arsenal), Rodrigo (Leeds) and Ferran Torres (City).
"With the main window closing on 5 October, I think some clubs will see being patient as their best bet because they'll hope to clear some of their fringe players and react to whatever else is happening in the market," says Webb.
"You have a situation now where many are reluctant to bring new faces in when they can't ship others out. A bloated squad is not good for the budget and especially not during these financial times. But the downfall of that is you're at the mercy of market forces.
"Clubs will know that you're desperate to trim the squad and will undervalue your players, but also that you've left it late to buy and they can raise fees. The desperation stage is never a good time to do business. It's always best if you can get your business done early, even in the current times."
Players in the final year of their contracts is another interesting element for Webb. Being able to agree a pre-contract in January, which is only two months away from the end of the window, has emboldened teams to wait for valuation drops as weeks progress, or work on a deal now on a free for then.
"The climate has changed the situation massively because there's a lot more players available now with clubs not handing out new deals or wanting to accept offers. When you get to a situation where players of a significant quality are free or in their final year and after a new challenge, then nine times out of 10 they will already have something solid sort of lined up.
"If you look at Ryan Fraser, for example, who has been free and available for a while now, you'd think the likes of a Newcastle or Crystal Palace would have already got that tied up quickly, but they're having to be more reserved and measured.
"I think there's going to have to be an adaptive approach from players in terms of their demands because it might be not as high as it could have been under normal conditions. And clubs are in a little bit of a stronger position because there's more options on the market."
There is also the element of waiting for the right time and circumstance to make a move even when a deal looks financially reasonable.
"Look at the situation with Thiago and Gini Wijnaldum," Webb says. "Bayern know they're losing the player and want to cash in. Liverpool like him, but have a lot of midfielders.
"Now you have Barcelona under Ronald Koeman who is a big fan of Gini – it's potentially a case of one in and one out for Liverpool, but when? They look fairly relaxed about the situation and ready to react if or when they need to."
Register for free to continue reading
Registration is a free and easy way to support our truly independent journalism
By registering, you will also enjoy limited access to Premium articles, exclusive newsletters, commenting, and virtual events with our leading journalists
Already have an account? sign in
Join our new commenting forum
Join thought-provoking conversations, follow other Independent readers and see their replies