Real Madrid pushing Manchester United for £78m as Alvaro Morata transfer rumbles into next week
The Old Trafford club had hoped to tie up the Spanish international before this weekend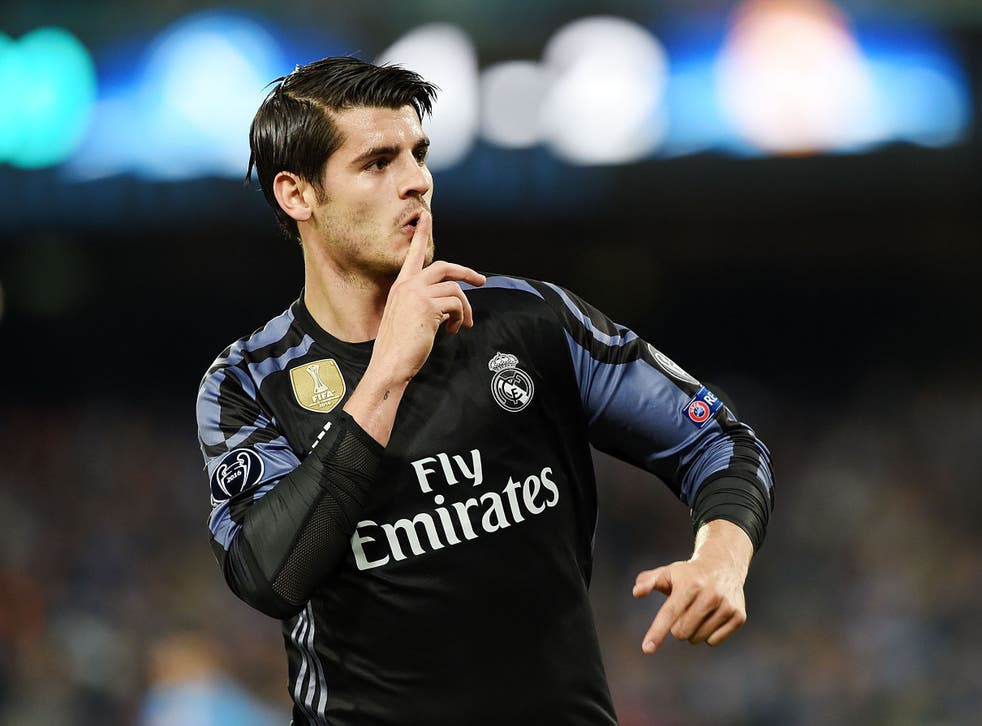 Real Madrid are insisting on a fee of €90m - just over £78m - from Manchester United for Alvaro Morata as the transfer of the striker is set to rumble on into another week.
Although the vast majority of the details of a "hugely attractive package" have been agreed between the Premier League club and the player, and they had even hoped to get the deal done as early as Tuesday of this week, there is not yet a final agreement with Madrid.
It had been thought that United could get the deal done for a price of just over £60m or €75m, but the European champions are currently unwilling to countenance going so low.
Sources close to the Bernabeu club's hierarchy say that, with James Rodriguez already certain to leave the cub the summer - where United are also an option - they don't have an particular desire to sell Morata, and that all the urgency comes on the part of the player and United. As such, president Florentino Perez has set a price of €90m - around £78m - and is perfectly willing to hold out on it.
That means the transfer will at least go into next week, especially since Morata's wedding to Italian model Alice Campello is in Venice on Saturday. The couple - who met during the 24-year-old's spell at Juventus - had hoped to celebrate it with the bonus news of his transfer, but now must wait until United and Real come to an agreement.
Join our new commenting forum
Join thought-provoking conversations, follow other Independent readers and see their replies