Riyad Mahrez needs to 'clear his head' before making Leicester return, says Claude Puel
Mahrez will miss a second straight game for Leicester, Puel confirmed on Friday, after being subject to interest from Pep Guardiola's City earlier this week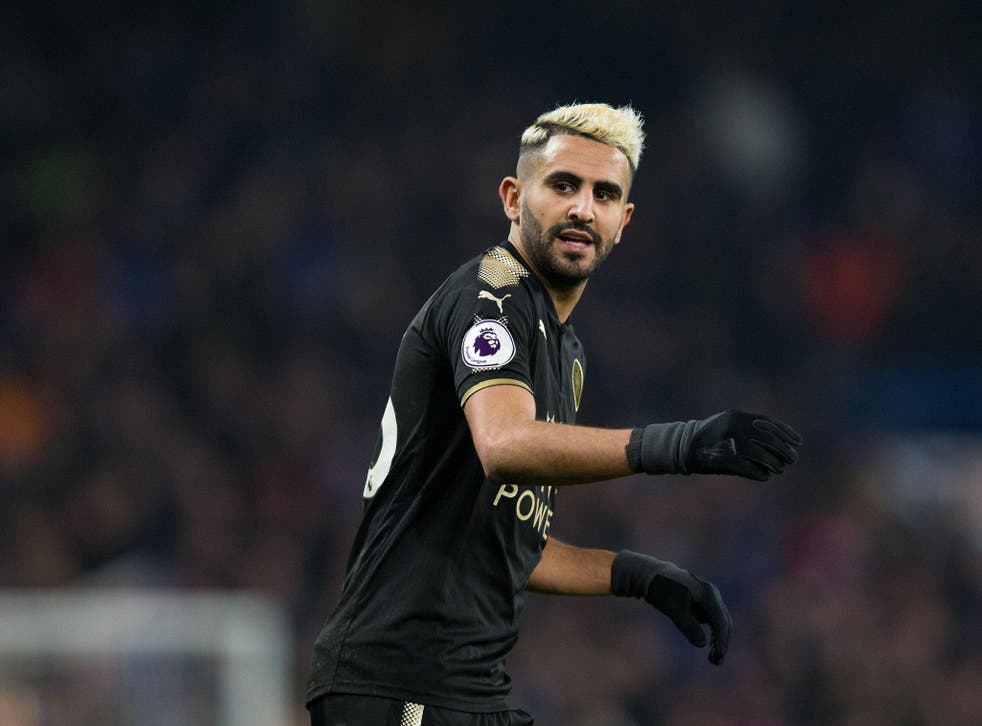 Claude Puel has said that Riyad Mahrez needs to "clear his head" before returning to the fray at Leicester City after failing to force through a late January transfer to Manchester City.
Mahrez will miss a second straight game for Leicester, Puel confirmed on Friday, after being subject to interest from Pep Guardiola's City. The Algerian handed in a transfer request earlier this week – his second within the space of six months – as City attempted to prise him away from the Foxes for an alleged £65m.
The 26-year-old is said to have been left "disappointed" by Leicester's refusal to do business with City and has now missed the club's last three training sessions.
Speaking ahead of Leicester's fixture against Swansea on Saturday, Puel said Mahrez will be assessed once he "clears his head".
"Riyad will not be available for this game," the Frenchman admitted. "I hope for Riyad he can clear his head and he can come back with us because he's a valuable player for us, crucial in our play. We need to stay united after all this.
"It's a difficult situation. We have to manage this with calm. We cannot change the situation - the transfer window is finished. Like professionals, we have to keep our focus.
"His teammates wait for Riyad to come back. They're friends."
Puel added: "I understand his disappointment. It was an opportunity for him. He plays for Leicester, he gives a lot good things. He can also have a good ambition with us. Riyad, after some time, can come back with us."
Goalkeeper Kasper Schmeichel made it clear after Leicester's 2-1 defeat at Everton that his teammates would have to deal with the situation in a professional manner.
"If he returns he returns and we have to take it from there," he said.
"I haven't really given it too much thought. Riyad hasn't been here and I don't know what the situation is. I don't really know what is going on.
"It was one of those things and that's football. Transfer deadline day has become a big event now.
"We have to be professional and get on with it. Whatever happens happens and we have to deal with it from there."
Join our new commenting forum
Join thought-provoking conversations, follow other Independent readers and see their replies