Sergio Ramos to Manchester United: Red Devils upbeat over deal for Real Madrid defender despite failure of £32m opening bid
The Spaniard has not gone public himself, but his interest in a move to Old Trafford has been made known, at his own request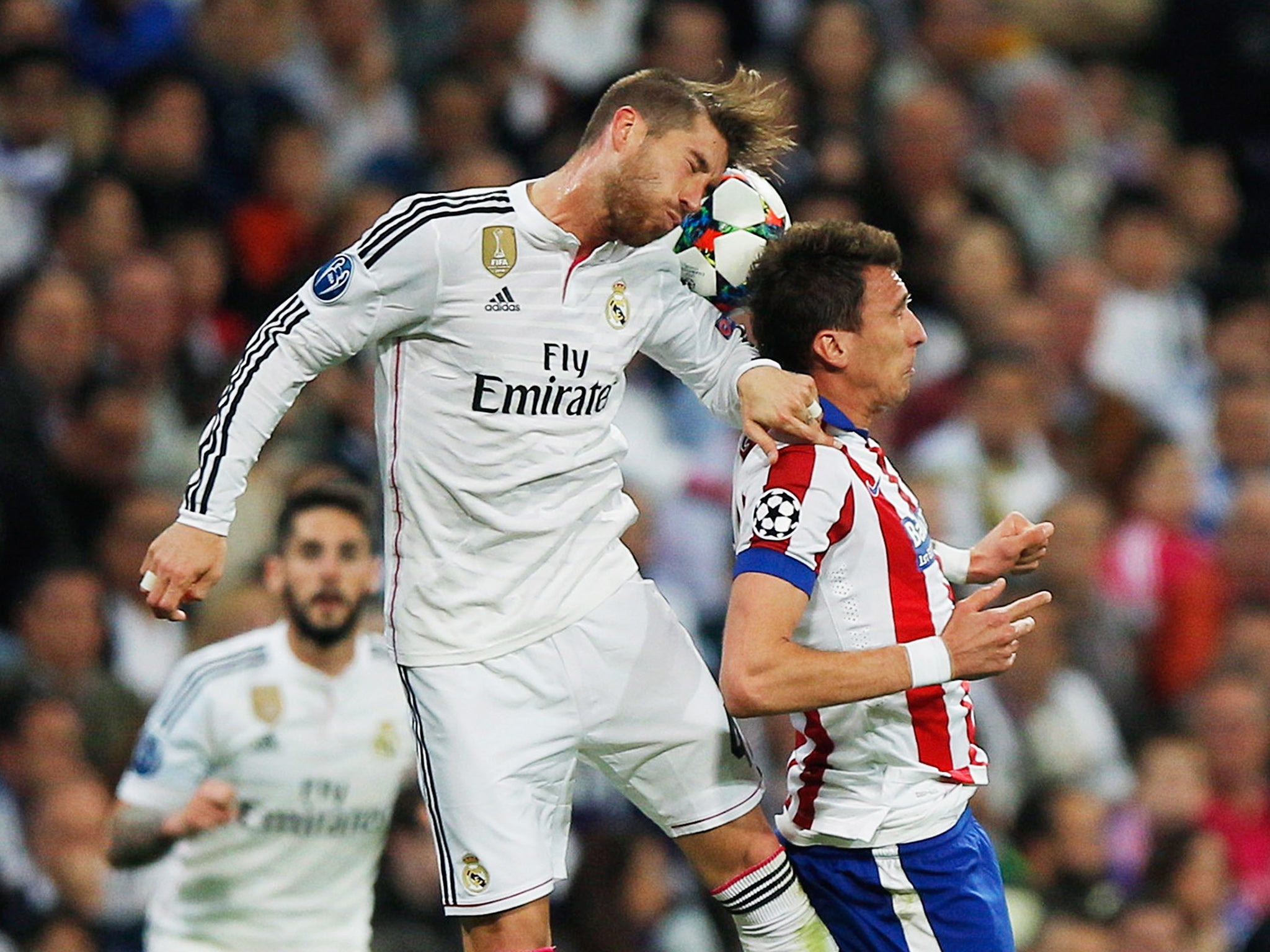 Manchester United have been encouraged by Sergio Ramos agreeing to their request to make his desire to leave Real Madrid public, despite an opening £32m bid for the defender being rejected out of hand.
It is thought that United wanted Ramos to be open about his request for rival clubs' bids for him, in order to protect the Premier League club against accusations that they have been used by the 29-year-old as a device to get a new contract at Real. The defender has not gone public himself – despite suggestions he might issue a statement – but his interest in United has been made known, at his own request.
Privately, United will know that such developments offer no guarantees. The boot was on the other foot when Wayne Rooney issued a statement saying he would not sign a new United contract in 2010 – and let it be known that he was unhappy in 2013. But he signed new deals on both occasions and stayed.
The Old Trafford club would probably feel greater security if Ramos were to go public himself. There is a genuine feeling at United that the club are not being played by the Madrid defender, though, and a sense of enthusiasm among supporters that the club are opening the bidding for a Real player this time – rather than waiting for the Spaniards to arrive and hand-pick their prize assets, as they did Cristiano Ronaldo and David Beckham.
So far, no bid had been received by United for goalkeeper David De Gea from Real. Ramos is thought to be anxious for progress in the next two weeks – to prevent him being dragged into the Spanish club's long-haul pre-season tour with his future still unclear.
If the situation remains unresolved, Ramos could find himself flying to Australia on 11 July – facing Roma and Manchester City that month – then heading on to China where Madrid play a further two games, against Internazionale in Guangzhou and Milan in Shanghai.
It is the Spanish side's first visit to China for four years and the last thing president Florentino Perez will want in the series of choreographed media appearances there is a disgruntled Ramos in the frame – and all of the attendant negative publicity. Neither does new coach Rafael Benitez want his first weeks in charge to be consumed by a media storm around Ramos.
Reports in the AS newspaper, which is close to the Ramos camp, said United had offered the defender a salary of €55m net (£39m) over five years, which could see the Spain centre-half finish his career playing at Old Trafford.
The nature of the offer would see Ramos earn £8.5m in his first season in England. A sliding scale would lead his annual wage to decrease by £356,000 to leave the Spanish defender earning £7.1m a season.
In a further sign that De Gea's move to Madrid is moving closer, the United goalkeeper's six-bedroom house in Altrincham has been listed for sale at £2.75m.
Join our commenting forum
Join thought-provoking conversations, follow other Independent readers and see their replies