How Tottenham's approach to transfers will be different to the rest of the top six this summer
Spurs have done nothing in the window since the season ended nearly two months ago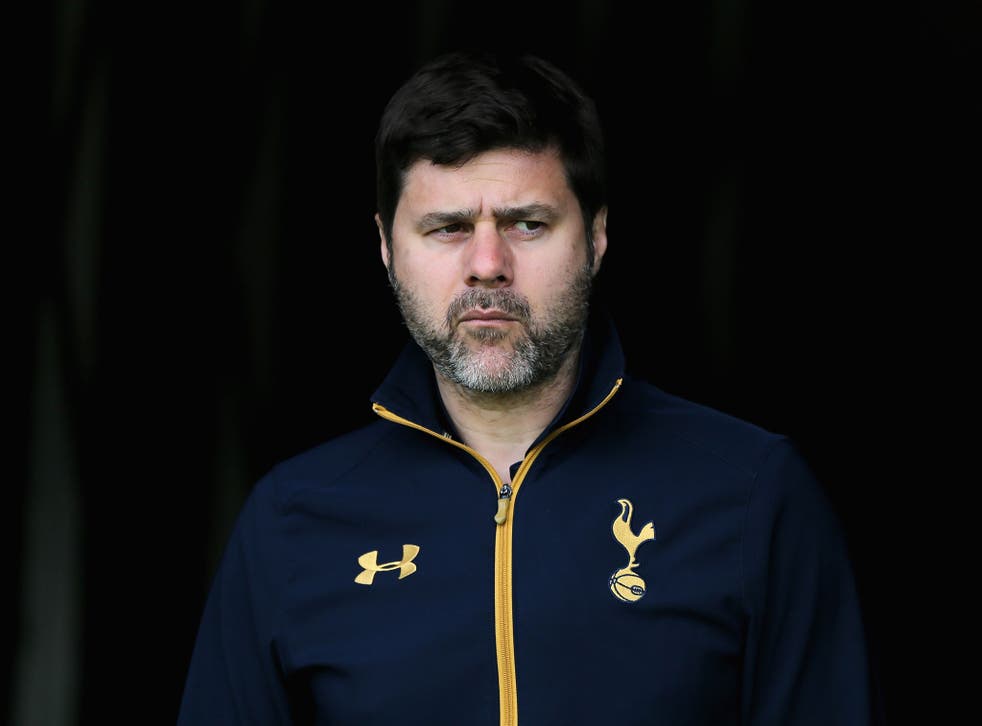 How do you improve a machine that is already performing far better than anyone ever expected? That is the dilemma facing Daniel Levy and Mauricio Pochettino this summer as they think, yet again, about how to get even more from their Tottenham Hotspur team next season.
Most teams spend their summers buying players they hope will make them better, not least in the Premier League, where buying players is almost every team's solution to every problem. But not at Spurs. Their season ended almost two months ago and yet they have still signed no-one. The only other team to do that little business is Crystal Palace, who went one month without a manager and have still signed Ruben Loftus-Cheek on loan.
Tottenham have been remarkably cautious so far, even now, at one of the crucial summers in their history. They have just recorded their best league finish since 1963, having put two consecutive title challenges together for the first time since Bill Nicholson was in charge. This time next year they will move into their brand new stadium, with all the opportunities that means for growth, expansion and success.
Tottenham summer transfer targets

Show all 8
So why not go and spend big on players to take Spurs to the next level, to keep pace with Manchester City, Manchester United and Chelsea? Because that it not how it works at Spurs.
The first reason is that Pochettino has built a team whose strengths are holistic. All of these players have been playing for him for years now. Each of them is a perfect fit for his job, and they all understand how the whole philosophy is meant to work. They are a far more advanced model than most Premier League sides, which is why they overachieve on what they spend.
What this means is that it is not always easy for individuals to come in and slot into the system. Tottenham made four big signings last summer: Moussa Sissoko, Vincent Janssen and Georges Kevin N'Koudou barely made an impression between them. Victor Wanyama, who had worked with Pochettino at Southampton, fitted straight back in and was a resounding success.
So if Spurs are to sign new players this summer then they will need to be very good to be worth buying. There is a theory that top quality in attacking positions could push them over the edge into a trophy-winning side. But quality is expensive. Spurs were interested in Monaco's Thomas Lemar at the start of the window but learned that he would want more in salary than almost any other Tottenham player, so they pulled out without making a bid. Arsenal are still in for him.
Then there is the issue of money. Again, Spurs are standing out from their Premier League rivals in their refusal to pay over the odds for players. The fact that they did exactly that to land Sissoko on deadline night last summer, only to see him struggle, will reinforce that reluctance. Even with third-choice goalkeeper Pau Lopez, they could have signed him for €7million earlier this year, bit didn't, and started this summer offering €2m instead. He started his pre-season back at Espanyol.
Which does not mean that there will be no incomings this window. If, as is expected, Kyle Walker is eventually sold to Manchester City for the best part of £50m, they will need a new right-back to compete with Kieran Trippier. Spurs are very keen on Ricardo Pereira of Porto, a winger who has learned to play right-back on loan at Nice. But if they want him they will have to pay his €25m release clause.
Tottenham's new stadium: Now and in the future

Show all 22
Levy believes that the best value is found at the end of the window and he has the receipts from Luka Modric, Dimitar Berbatov and Gareth Bale to prove it. The Sissoko deal proved to be a mistake but Everton are still expecting Spurs to come back in for Ross Barkley at the end of August.
All of which means that there will be additions at Tottenham this summer, they will not ask the same players to produce a third miracle in a row. But they will likely be replacements, squad players or bargains. Serious disruption is not worth the cost or the risk.
Register for free to continue reading
Registration is a free and easy way to support our truly independent journalism
By registering, you will also enjoy limited access to Premium articles, exclusive newsletters, commenting, and virtual events with our leading journalists
Already have an account? sign in
Register for free to continue reading
Registration is a free and easy way to support our truly independent journalism
By registering, you will also enjoy limited access to Premium articles, exclusive newsletters, commenting, and virtual events with our leading journalists
Already have an account? sign in
Join our new commenting forum
Join thought-provoking conversations, follow other Independent readers and see their replies