Transfer news: Cristiano Ronaldo 'angry' about Mesut Ozil's departure from Real Madrid despite Gareth Bale signing
Portuguese star has told international team-mates that the German knew his moves in front of goal and the sale is bad news for his Real Madrid future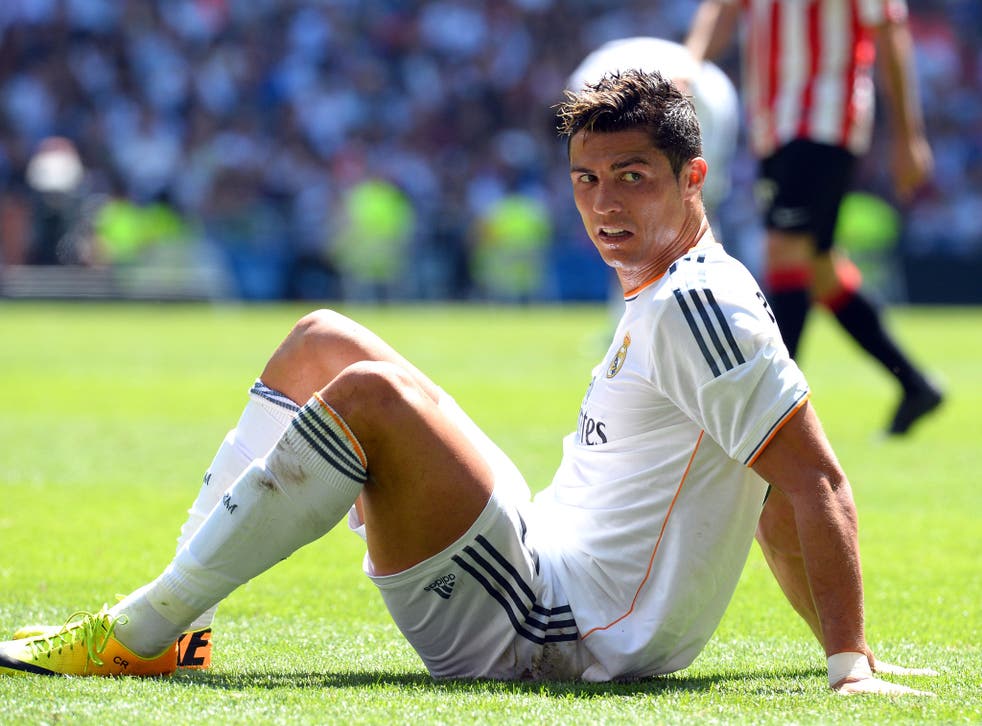 Real Madrid star Cristiano Ronaldo has declared his anger at the deadline day sale of Mesut Ozil to Arsenal, despite the addition of world-record signing Gareth Bale.
Ozil joined the Gunners for £42.5m with the deal being confirmed with just an hour till the transfer deadline, and his departure has already caused a number of Real players to speak out over the move.
Sergio Ramos, Isco and Alvaro Arbeloa has spoken of their shock and surprise at the 24-year-old's sale, but reports in Spain suggest Ronaldo has expressed his anger that his former team-mate was forced out of the club.
Spanish newspaper AS reported Ronaldo as telling his Portugal team-mates: "The sale of Ozil is very bad news for me.
"He was the player who best knew my moves in front of goal... I'm angry about Özil leaving."
Ozil has assisted the most goals in Europe since he joined Real in 2010, laying on 47 key passes for his team-mates that sees him sit top of the charts alongside Barcelona's Lionel Messi.
Real have claimed that they allowed Ozil to leave because it was his wish, but the real reason is believed to be the club needing the funds from the sale to start repaying loans they took out to fund Bale's €100m transfer.
Ronaldo admitted this time last year that he was "sad" with life at Real Madrid, triggering speculation that a return to former club Manchester United was on the cards.
Despite seeming to settle down in Spain, Ronaldo is yet to extend his contract, which has less than two-years left to run, and his admission of his anger could lift spirits further at Old Trafford that the 28-year-old could return sooner rather than later.
Ozil was a well-liked figure in the Real squad even during the dressing room split which occurred under Jose Mourinho, with the German maintaining friends on both sides of the split.
Spanish defender Sergio Ramos supported Ozil when he was hauled off at half-time by Mourinho in a match against Deportivo last season, putting on Ozil's number 10 shirt under his own in the hopes of unveiling it should he hit the back of the net.
Ramos took a swipe at the current Real coaching staff by claiming his close friend would've been the last player he would've sold, and he also posted a picture of himself with Ozil's last Real shirt on his official Twitter account.
"I've always had a real 'feeling' with him, and it's a shame," Ramos claimed. "He's a great footballer, unique.
"Ozil would be the very last player who I would sell from Real Madrid, if it was up to me. I don't understand this.
"But he has decided, and the club too. We have a great team and I hope it will be a big year [for us]."
Madrid's former sporting director, Jorge Valdano, has also said: 'If they gave me the choice I would put the Ozil-Angel Di Maria pairing before Bale. I would certainly put Ozil before Bale."
Valdano's comments come after angry Real fans chanted "Don't sell Ozil" during Bale's unveiling at the Santiago Bernabeu on Monday, but by thattime the deal was close to complete with the attacking midfielder undergoing a medical in Germany, where he was on international duty, alongside Arsenal forward Lukas Podolski.
Join our new commenting forum
Join thought-provoking conversations, follow other Independent readers and see their replies