Trying to value Gylfi Sigurdsson - why Everton's latest big money signing is worth nowhere near £45m
Everton have splashed the cash on the Icelandic international so we asked football recruitment analyst Ted Knutson to analyse whether he's worth the money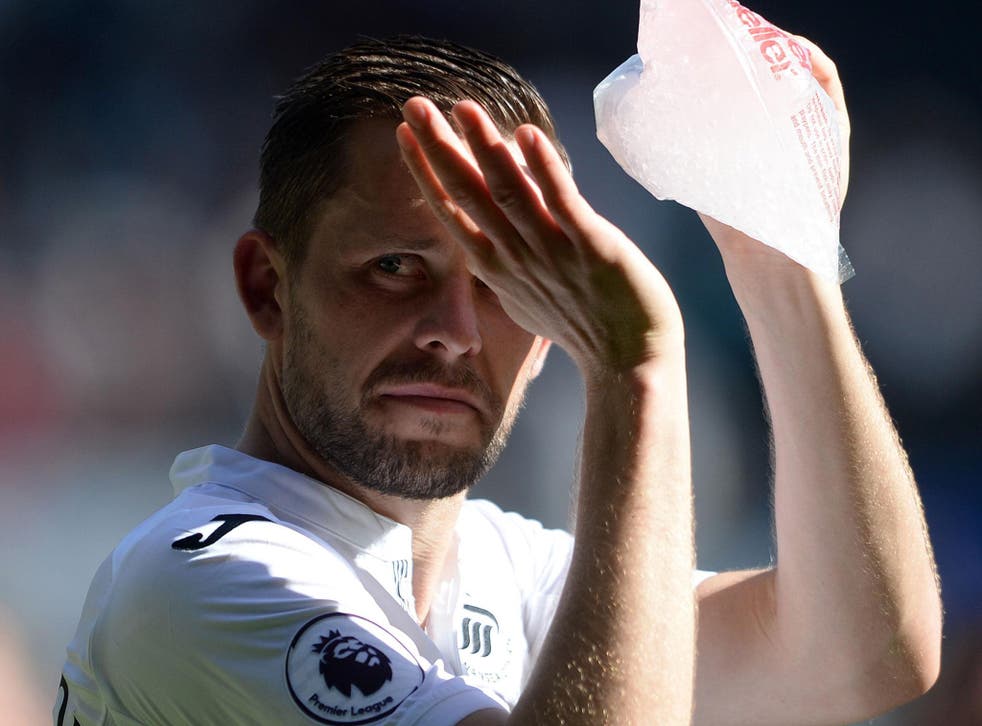 The Premier League transfer market is seeing a lot of inflated prices this summer, to the extent that it's becoming difficult to tell a good deal from a bad one. £42.5m for Bernardo Silva or £30m for Jordan Pickford. "Overpaying" seems to be the going rate for basically everyone not named Wayne Rooney.
In spite of this, I still managed a laugh of disbelief when I read that Swansea had turned down a £40m bid for their midfielder Gylfi Sigurdsson. Even now, £40m is a big figure for a midfielder outside the Champions League, but Swansea held out for more and now have got it with Everton set to pay £45m for the Icelandic international. Maybe I was missing something?
Checking Gylfi's stats, he scored nine goals last season and had 13 assists, excellent numbers for a midfielder. Three of the goals were from penalties, but no matter how you slice it, the assist total was excellent. What's weird though is how those assists came about.
How will Everton line up with Wayne Rooney?

Show all 11
I went back and watched film of all the assists. Eight of the 13 were from set pieces. Two of the goals were also from set pieces. Add the penalties back in, and out of 22 goals or assists, more than half came from dead ball situations. That's not a bad thing. Set pieces are an underexploited weapon for most clubs and arguably helped Chelsea win the title, and Sigurdsson has a great right-footed delivery. However, it also means the output doesn't justify the supposed asking price.
Even in an inflated market, for £40-50m you expect a midfield dynamo capable of defending and who carves open the opposition from open play. Gylfi doesn't do that.
Take out the dead ball stats, and the shine comes off. Defending has always been an afterthought in his game, and while he has flashes of brilliance - the backheel flick that created a goal against Burnley comes to mind - they don't happen often enough to merit a massive price tag. You end up with an attacking midfielder who doesn't defend much and had four goals and five assists in 38 appearances last season. Set-piece talent is easy to find, and Everton already have some excellent proponents - like new signing Sandro - in the building.
In Sigurdsson's favour, he has been remarkably durable during his time in South Wales, appearing in 32, 36, and all 38 games the last three seasons. On the other hand, his age is a consideration and works against a big price. He turns 28 in September, meaning a normal four-year contract will be almost entirely post-peak years.
Even with the Proven Premier League Player premium, which when you think of all the great players in the league that started outside of England seems more hopelessly naive than a mark of quality at this point, Sigurdsson's fee should probably be around half of what Everton are paying. Compare that to the business Brighton did earlier in the summer for German deadball specialist Pascal Gross at €4m, and it still seems like a lot, but Gylfi does have talent, and he is well loved by Swans fans and coaches alike.
But £45m for Gylfi Sigurdsson? If Everton have paid that, we'll have to call it The Welsh Job, because it would be the transfer heist of the century.
Register for free to continue reading
Registration is a free and easy way to support our truly independent journalism
By registering, you will also enjoy limited access to Premium articles, exclusive newsletters, commenting, and virtual events with our leading journalists
Already have an account? sign in
Register for free to continue reading
Registration is a free and easy way to support our truly independent journalism
By registering, you will also enjoy limited access to Premium articles, exclusive newsletters, commenting, and virtual events with our leading journalists
Already have an account? sign in
Join our new commenting forum
Join thought-provoking conversations, follow other Independent readers and see their replies