Joe Hart open to Manchester United move if Real Madrid sign David de Gea
Hart would prefer to remain in the North-West should he leave City and it is understood he would relish the opportunity of exchanging the Etihad Stadium for Old Trafford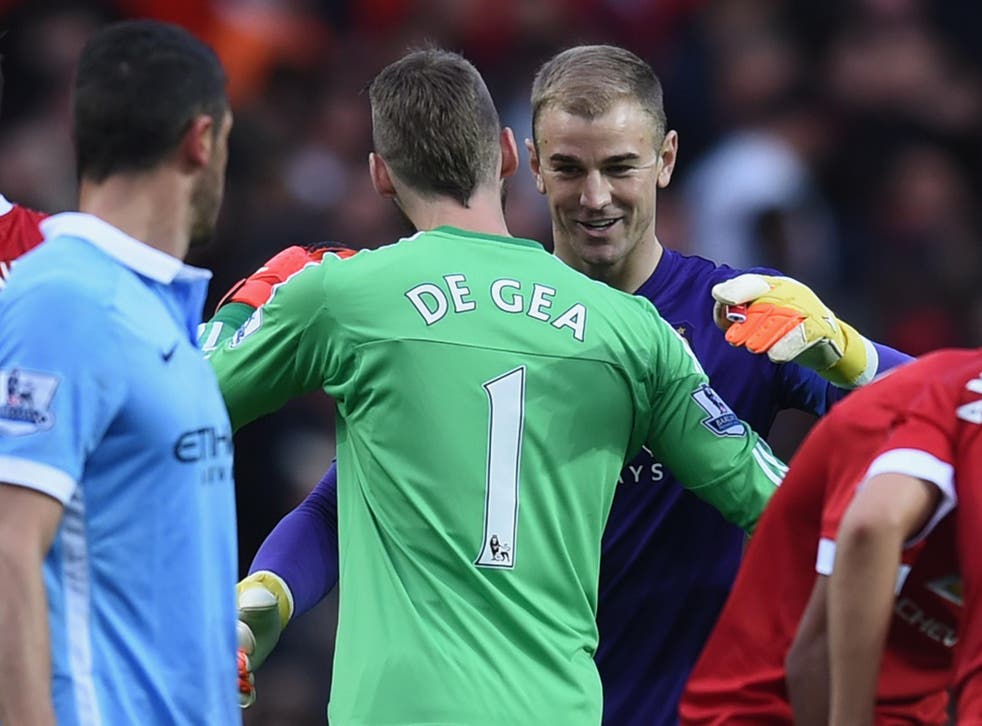 Joe Hart would be a candidate to join Manchester United should the club be unable to prevent David de Gea's move to Real Madrid.
The 30-year-old England goalkeeper, whose loan spell with Torino will expire next month, would relish the opportunity of exchanging the Etihad Stadium for Old Trafford.
Sir Alex Ferguson remarked that failing to sign Hart when he was offered him by his first club, Shrewsbury, for £100,000 remains one of his deepest regrets in the transfer market. Ferguson called him 'the best English goalkeeper of the last 20 years'.
Hart has let it be known that he would prefer to remain in the North-West, where he has lived since joining Manchester City from Shrewsbury in 2006. He returned to Manchester on Easter Sunday to celebrate his 30th birthday alongside Kasper Schmeichel, Jamie Vardy and Kevin de Bruyne.
Although there have been very few direct transfers across Manchester – Carlos Tevez and Owen Hargreaves were out of contract when they moved from Old Trafford to the Etihad Stadium – Hart would have no compunction in switching sides. There is a part of him that would relish the opportunity of proving Pep Guardiola wrong.
A move to Everton, who are the bookmakers' favourites to sign him permanently, would also allow Hart to continue to live in Cheshire with his wife, Kimberley and two-year-old son, Harlow.
Who could replace David De Gea at United?

Show all 12
Despite winning two league titles with Manchester City, he is still said to be angered by his treatment by Pep Guardiola, whose inability to properly replace him has been one of the key reasons for their trophy-less season.
The fee Torino have been quoted by Manchester City is £15m. His salary is said to be £120,000 a week and Torino, who are ninth in Serie A can afford neither.
The problem may not be whether Hart wants to play for Manchester United but whether he is good enough or if there is a vacancy.
His form for Torino (six clean sheets in 32 games) has not been much different from his replacement, Claudio Bravo's at Manchester City – eight clean sheets in 29 matches, not including last night's goalless draw in the Manchester derby that saw him stretchered off with a calf injury.
None of Hart's shutouts has been against the eight sides above Torino in Serie A.
Hart's summer is likely to depend on whether Jose Mourinho, who shares an agent, Jorge Mendes, with De Gea sanctions his transfer to Real Madrid. The only certainty is that Everton for whom neither Joel Robles nor Maarten Stekelenburg has impressed are in the market for a new goalkeeper.
Join our new commenting forum
Join thought-provoking conversations, follow other Independent readers and see their replies