Transfer news: Juan Mata arrival can lift the entire Manchester United squad and fill them with confidence, claims Gary Neville
Neville admits David Moyes' side have been flat this season but feels Mata's addition could boost their confidence and return them to where they were six months ago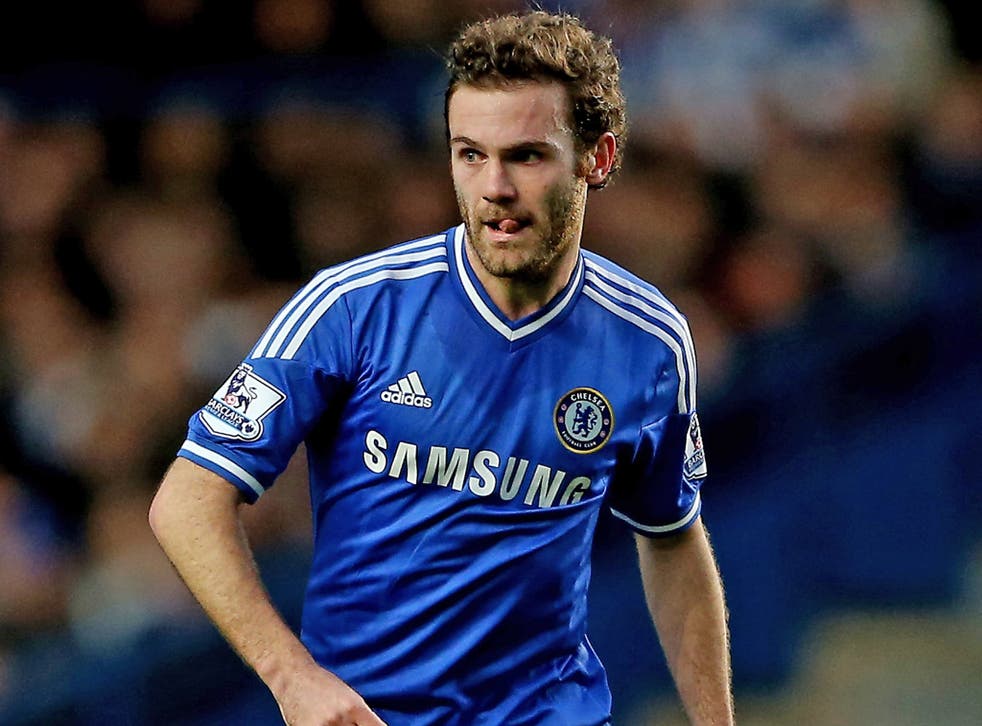 Juan Mata's arrival at Manchester United could lift the rest of the squad and generate the creativity they are clearly lacking, says former defender Gary Neville after the £37.1m capture of the Spanish midfielder.
United completed the club-record transfer on Saturday to kick the January transfer window into life, with Mata already targeting the Premier League title after completing his transfer from rivals Chelsea.
And speaking to Sky Sports News, Neville believes the 25-year-old's arrival will lift the rest of the squad from what has been a lacklustre first half of the season, with David Moyes' side lying in seventh place in the league table and already out of both domestic cup competitions.
"Hopefully Mata will have a big impact on the rest of the players because they seem flat, they've lost their confidence at times; creativity in the final third has been a problem," said Neville.
"They just need to do more; they are not achieving what they are capable of. They are fantastic players who were champions six months ago, so it doesn't just go overnight but the confidence has dipped and this could be the moment where it lifts everybody at the club.
"I don't think any of the newspapers - whilst they've obviously had a lot of attention on the manager and the club over the last few weeks - none of them are saying that David Moyes' tenure is under threat because they know the football club.
"Football has gone mad with managers in the last couple of years but David Moyes will get a good few years to be able to perform here and do his work and rightly so because it's a tough job.
"I don't think the team has done itself justice at the moment - there is a good group of players here who are capable of a lot more than they are achieving at this moment in time.
"But what Mata will do is provide a great element of creativity and they need that because at the moment they are not creating anywhere near enough in the final third."
Before the deal went through, Neville stressed that in his eyes, Mata was not the type of player that suited United's style of play nor what they needed to salvage their season.
However, he did admit that his talent was unquestionable, but he has questioned where Moyes will choose to play the Spain international once Wayne Rooney and Robin van Persie are fit to return.
"It will be intriguing to see where he fits in. You'd think that Rooney and van Persie are number one and number two up front so I'd think he's going to play off the side, to the right or left.
"Obviously, Januzaj has been playing right or left in the first parts of the season so I'd imagine that between them Ashley Young, Antonio Valencia and Shinji Kagawa it will be intriguing to see how he fits in but one thing is for certain - he will be in because he's a quality player.
"He's a fantastic player; he's technically excellent, creates goals, scores goals. My comments last week around it were the fact that he's not a typical Manchester United player in as much as Manchester United typically in wide areas have played with wingers.
"Mata is a different type of player who isn't going to be out wide and beating men and putting crosses in. But maybe a bit of change is good."
Mata could make his debut on Tuesday in the Premier League visit of Old Trafford, but he is more likely to wear the red of United on the weekend when Moyes' side travel to Stoke, due to his lack of match fitness having not played competitive football since New Year's Day.
Premier League transfer wants and needs: The big buys for this week

Show all 20
Register for free to continue reading
Registration is a free and easy way to support our truly independent journalism
By registering, you will also enjoy limited access to Premium articles, exclusive newsletters, commenting, and virtual events with our leading journalists
Already have an account? sign in
Register for free to continue reading
Registration is a free and easy way to support our truly independent journalism
By registering, you will also enjoy limited access to Premium articles, exclusive newsletters, commenting, and virtual events with our leading journalists
Already have an account? sign in
Join our new commenting forum
Join thought-provoking conversations, follow other Independent readers and see their replies