Transfer news: Leighton Baines wanted to leave Everton for Manchester United but was refused a transfer, reveals Toffees' coach Alan Stubbs
Left-back has asked to join David Moyes at Old Trafford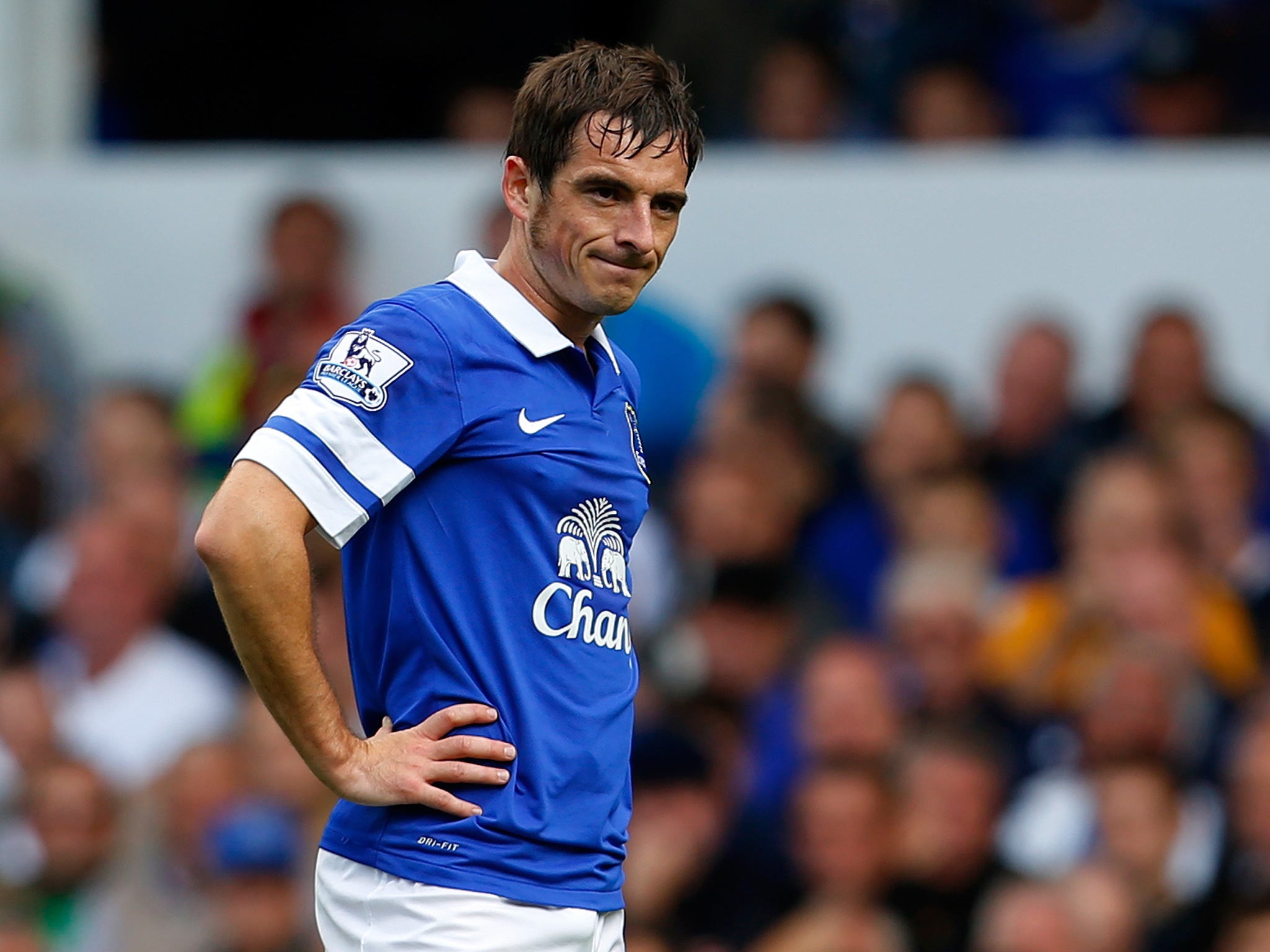 Everton coach Alan Stubbs has admitted that Leighton Baines wanted to leave the club for Manchester United this summer but was refused a transfer in the last weeks of the window.
Baines had a series of meetings with Roberto Martinez and the chairman Bill Kenwright asking for them to agree a deal with United. Originally David Moyes bid jointly for him and Marouane Fellaini but eventually the club split their offers in an attempt to force Kenwright's hand, finally offering £15m for the England left-back.
Stubbs was speaking at a Football Writers' Association event at the Museum of Liverpool last week, alongside Michael Owen and Merseyside football reporters.
The former Everton defender, now the club's Under-21s manager, said: "The way the transfer deadline goes, everyone looks at it and it got to a stage where we knew the Gareth Bale thing was going to happen. That was the big one, underlying from that there wasn't really an awful lot going on.
"Probably come seven o'clock on the night [2 September] at Everton the word from the training ground was that no one was going to go. Fellaini was staying. Bainesy was never really an option, the club had dug its heels in. Bainesy had obviously said he'd like to go.
"And then come nine o'clock suddenly we started to get linked with [Romelu] Lukaku and then the Fellaini thing was starting with negotiations with United. By the time it had finished we'd bought three in and they are great additions to the squad."
Join our commenting forum
Join thought-provoking conversations, follow other Independent readers and see their replies