Transfer news: Manchester United target Marco Reus unsure over Borussia Dortmund future
The German midfielder is reported to be a key summer target for United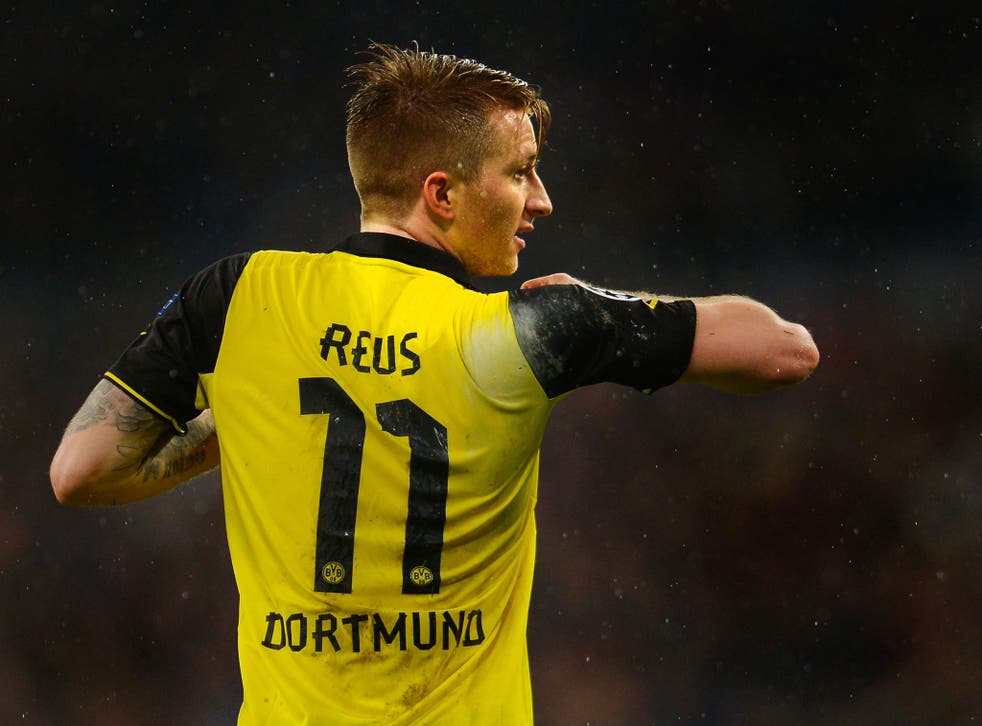 Marco Reus fuelled speculation over his possible move away from Borussia Dortmund after refusing to say if his future remains in Germany.
Reus is a target of Manchester United this summer with Louis van Gaal reportedly keen to secure the midfielder should the Dutchman be appointed as David Moyes' replacement.
The 24-year-old, who has been named in Germany's World Cup squad, has scored ten and assisted seven of Dortmund's last 24 goals.
For his contribution this season, Reus was named the club's Player of the Year by newspaper Ruhr Nachrichten and spoke about his future at ceremony.
He said: "It's like that in this business. Every player only has one career and wants to get the best out of it.
"You have to decide what's best for you. We'll see about that."
The attacking midfielder has been offered a new contract but the fact that he is yet to win a trophy with Dortmund would seemingly be a sticking point in contract talks.
"Every footballer has his goals and is dreaming of winning titles. At the end of your career, you want to be able to say that you've won many titles," he added.
Reus joined Dortmund from Borussia Mönchengladbach in 2012.
If the club is to lose him this summer, it would be another in a series of high-profile players to exit in recent years.
Robert Lewandowski is set to meet up again with ex-Dortmund teammate Mario Gotze at Bayern Munich next season. Shinji Kagawa, Lucas Barrios and Ivan Perisic, all of whom played key parts in Dortmund's league winning season in 2012, have all since left the club.
Join our new commenting forum
Join thought-provoking conversations, follow other Independent readers and see their replies