Transfer news: Marouane Fellaini will snub Arsenal in favour of Manchester United
The Everton midfielder has been linked with both clubs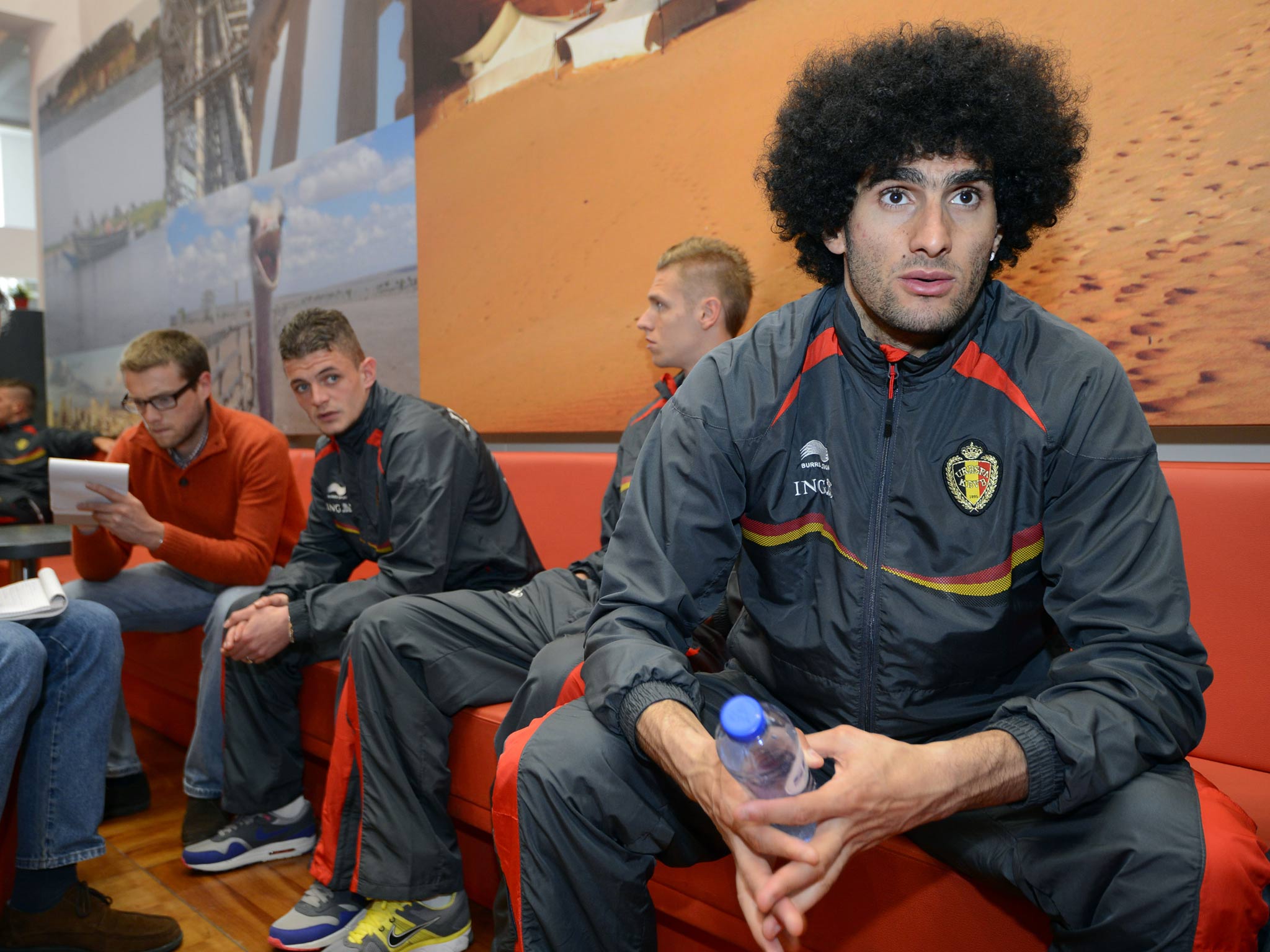 Everton midfielder Marouane Fellaini is ready to snub Arsenal in favour of a move to Manchester United.
According to the Evening Standard, the Belgium international has made moving to Old Trafford his first choice.
While both clubs have been linked with a move for the 25-year-old, neither have yet made an official approach to Everton. Fellaini has a release clause worth around £23.5m in his contract.
Both clubs are pursuing other targets first, with Arsenal looking at signing a top-class striker while United are bidding for Barcelona midfielder Cesc Fabregas.
Fellaini is aware that both clubs are interested in him but is having to play the waiting game even though his clause expires in less than a month.
However, should both clubs choose to match Everton's asking price, the presence of David Moyes — who brought him to England from Standard Liege — at United will tip the balance in their favour.
Significantly, Fellaini already lives in Manchester and is understood to be settled in the north west.
Moyes is determined to strengthen United's midfield and is trying to convince Barcelona to sell him Fabregas. An initial £26m bid has been rejected but the club are confident that they can lure the former Arsenal captain from the Nou Camp and are plotting another offer in excess of £30m.
Join our commenting forum
Join thought-provoking conversations, follow other Independent readers and see their replies