Wenger could turn to Upson to fill the void in his defence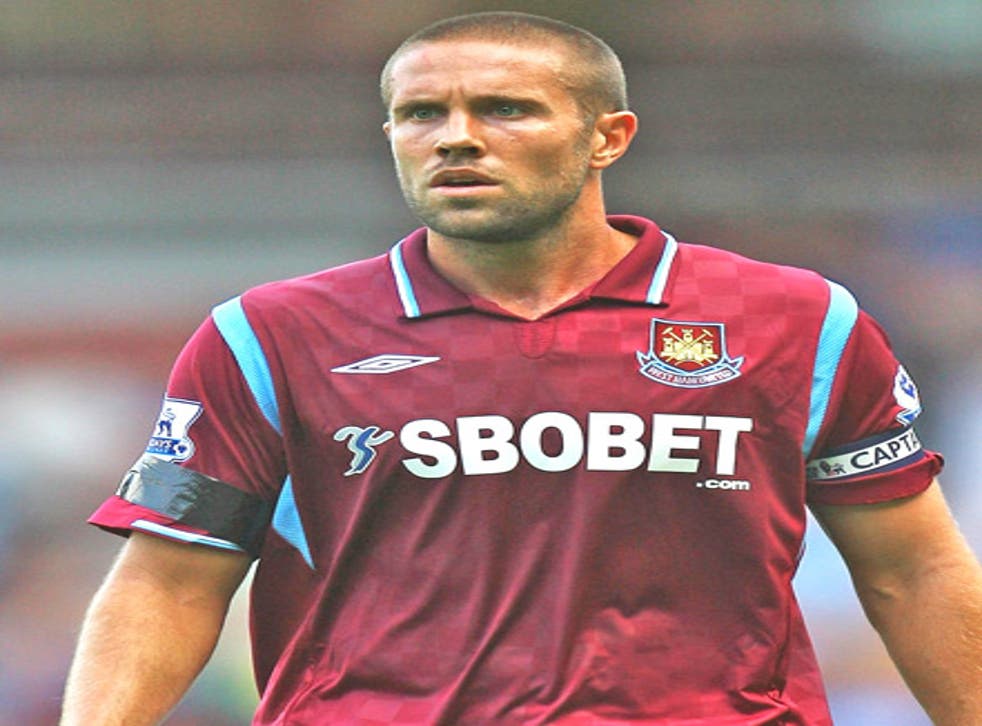 Arsene Wenger said yesterday that he is in the market for a new centre-back with Premier League experience this month and it is understood a move for the former Arsenal defender Matthew Upson is also under consideration.
It is understood that Wenger will look at a loan signing first but is weighing up a move for Upson, who is out of contract at West Ham in the summer and will not sign another deal. It is unlikely that Upson, 31, would sign for anything less than a two-year deal. However, with so little on the market at a fee Arsenal would be prepared to pay, Wenger's hand may be forced.
The Arsenal manager admitted that he is under pressure to sign a replacement who is "adapted to English football" and can hit the ground running, so great is his current need. It came after Wenger announced yet another set-back in the rehabilitation from injury of Thomas Vermaelen who has been out of action since August.
He is also without Sébastien Squillaci for a minimum of two weeks, which leaves him badly short of cover in a team that is challenging in all three domestic competitions and faces Barcelona in the knockout round of the Champions League. Arsenal face Ipswich Town tonight at Portman Road in the first leg of their Carling Cup semi-final tie.
Blackburn Rovers' unsettled captain Chris Samba and Bolton Wanderers' England international Gary Cahill are both thought to be beyond what Arsenal would be willing to pay. Having joined Arsenal at the age of 18, Upson was allowed to leave after 56 first-team appearances over six years in which he never managed to pin down a regular starting place.
Upson is known to be unimpressed at the state of West Ham under current manager Avram Grant and appears to have little intention of staying beyond this season. West Ham have resigned themselves to losing him in the summer and would resist attempts for him to leave now with them facing a relegation battle.
Wenger said in 2009: "I didn't stop him [Upson leaving Arsenal in 2003] because I knew he had qualities to play in the Premier League but he had players in front of him that stopped him. I knew he would [make it]. He had Premier League quality and had the potential to be international quality."
Yesterday Wenger said that Vermaelen's Achilles problem had left him "concerned". Wenger said: "We are consulting top specialists in the world at the moment. We will know more about him [today]. Unfortunately, I cannot give you any precise date. We are – at the moment, I concede, with that little setback with Thomas – in a situation where we will have to look around.
"We have always people in mind and we check out. We look everywhere. It's difficult to find at this period of the season but overall I feel we have so many games that it's very important to focus on the next game.
"If a solution turns up we have still solutions internally with [Ignasi] Miquel, with [Alex] Song who can play centre-back and with Squillaci who should come back very quickly. If we find somebody at the right level we will do it, if not we will continue like this."
As Arsenal are by far the strongest club left in the competition, the Carling Cup represents their best chance of a trophy this season and Wenger conceded his team were favourites tonight. He said: "The pressure is on Arsenal and they have nothing to lose. That is part of being at Arsenal, to deal with that, and I accept that completely."
Wenger also hinted he had considered a move for Ipswich's highly rated 17-year-old striker Connor Wickham. "There has always been paper talk but I don't think it would be right to come out on that before a game like that," he said. "We know him well, we have seen him many times. He is one of the players who can make a difference."
Register for free to continue reading
Registration is a free and easy way to support our truly independent journalism
By registering, you will also enjoy limited access to Premium articles, exclusive newsletters, commenting, and virtual events with our leading journalists
Already have an account? sign in
Register for free to continue reading
Registration is a free and easy way to support our truly independent journalism
By registering, you will also enjoy limited access to Premium articles, exclusive newsletters, commenting, and virtual events with our leading journalists
Already have an account? sign in
Join our new commenting forum
Join thought-provoking conversations, follow other Independent readers and see their replies