Wilfried Zaha dampens Tottenham transfer talk by stating his desire to stay at Crystal Palace
'I don't really see myself anywhere else' said the Ivorian of his hometown club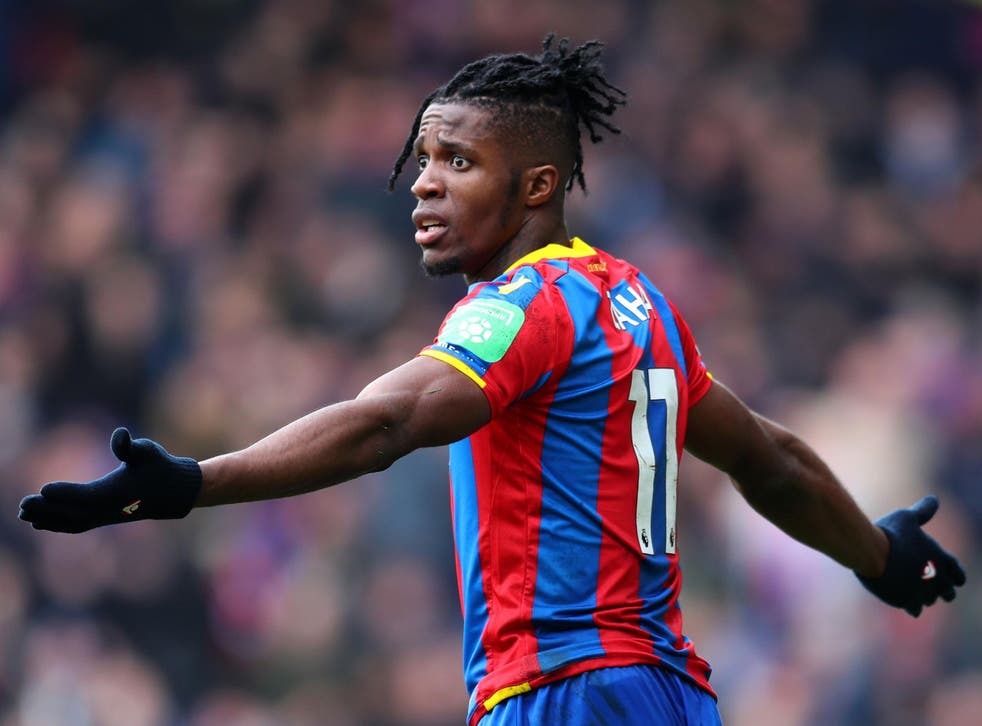 Wilfried Zaha has moved to calm speculation over his future following a string of match-winning displays.
Crystal Palace have lost every game the Ivorian winger has missed this season, and his dazzling displays have ensured that Tottenham - who bid for him in August 2016 - remain keen suitors.
But Zaha still has four years to run on the long-term contract he signed last year and speaking to the club's official website, he allayed the fears of fans who were concerned he wanted Champions League football.
"Crystal Palace is my home town and the support we have here is genuine support with families watching with their kids loving us as players so I don't really see myself anywhere else.
"I am enjoying my football here and just focused on us being a stable club and not having to listen to all the speculation about us getting relegated."
Zaha was given his international debut by Roy Hodgson and has played some of the best football of his career since the former England boss took over from Frank de Boer last autumn - a point not lost on the twinkle-toed forward.
"He has always had confidence in us and is always telling us that we are a good enough team but we need to produce the performances and we need to listen to what he says because he has been in this predicament before," Zaha explained.
"He has been in the game for so long that he has dealt with so many different type of players, he puts his arm round you when he needs to but when he has to tell you something that you are doing wrong he is not shy to do that either. This is what I like about him because if a player is not doing something right you need the manager to tell them rather than it coming from another player and l like the way he does that.
"We have talks and that is nice for because I like it when the manager puts his arm round you and makes you feel valued and that has made a difference to me."
Palace received further good news this week as their planning application for a stadium redevelopment that will increase the capacity of Selhurst Park to 34,000 was granted.
Register for free to continue reading
Registration is a free and easy way to support our truly independent journalism
By registering, you will also enjoy limited access to Premium articles, exclusive newsletters, commenting, and virtual events with our leading journalists
Already have an account? sign in
Register for free to continue reading
Registration is a free and easy way to support our truly independent journalism
By registering, you will also enjoy limited access to Premium articles, exclusive newsletters, commenting, and virtual events with our leading journalists
Already have an account? sign in
Join our new commenting forum
Join thought-provoking conversations, follow other Independent readers and see their replies