Zlatan Ibrahimovic to Manchester United: Striker completes free transfer on one-year contract
The 34-year-old was seen at United's Carrington training ground upon agreeing terms with the 20-time English champions after retiring from international football last week
Samuel Stevens
Friday 01 July 2016 17:45 Comments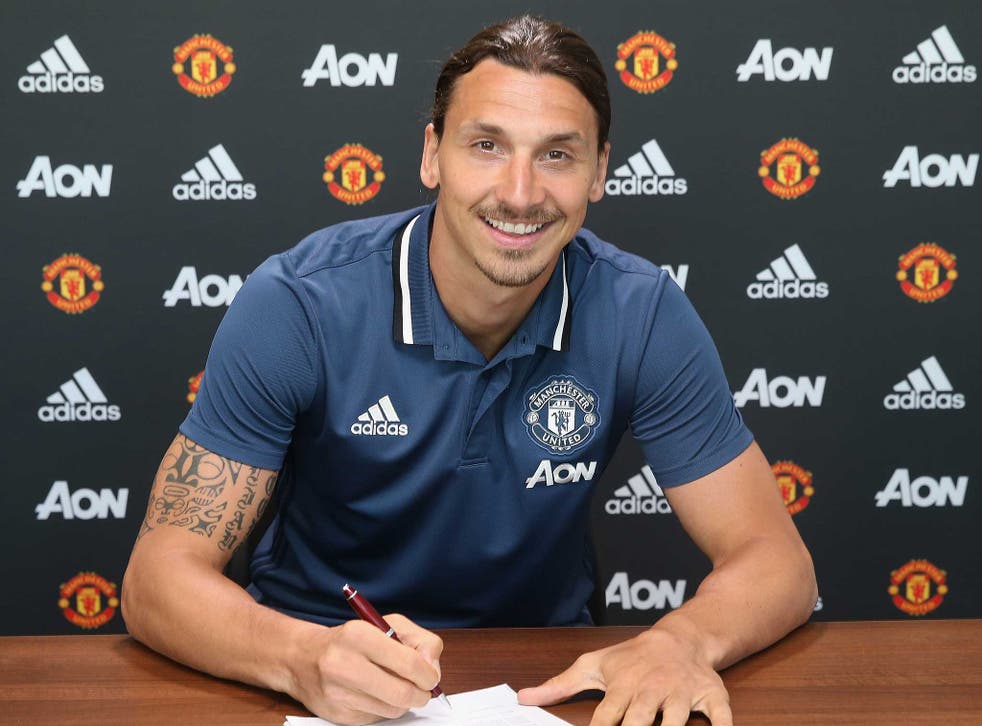 Manchester United have confirmed the long awaited signing of Zlatan Ibrahimović after the former Paris Saint-Germain striker completed a medical on Friday afternoon.
The 34-year-old has signed a one-year contract with the option for a second season and joins José Mourinho at Old Trafford after the pair worked together at Internazionale.
Ibrahimović, who retired from international football as Sweden crashed out of Euro 2016, travelled to Carrington this week to agree terms with the 20-time English champions.
The former Barcelona forward took it upon himself to end months of speculation on Thursday evening by posting a picture on his Instagram page of the United badge with a caption that said: "Time to let the world know. My next destination is @ManUtd."
The north west club have since followed suit by announcing the news on Twitter, posting a video of Ibrahimovic emerging from red mist to proclaim: "It's Zlatan time."
Ibrahimović said: "I am absolutely delighted to be joining Manchester United and am looking forward to playing in the Premier League. It goes without saying that I cannot wait to work with Jose Mourinho once again. He is a fantastic manager and I am ready for this new and exciting challenge.
"I have thoroughly enjoyed my career so far and have some great memories. I am now ready to create more special memories in England."
Watch: United announce Ibrahimović...
Mourinho, meanwhile, added: "Zlatan needs no introduction. The statistics speak for themselves. Ibra is one of the best strikers in the world and a player who always gives 100 per cent.
"He has won the most important league championships in the world of football, now he has the opportunity to play in the best league in the world and I know he will grasp this opportunity and will work hard to help the team win titles. I am certain that his talent will delight fans at Old Trafford next season and that his experience will be invaluable in helping to develop the younger players in the squad."
Zlatan signs for United...
Register for free to continue reading
Registration is a free and easy way to support our truly independent journalism
By registering, you will also enjoy limited access to Premium articles, exclusive newsletters, commenting, and virtual events with our leading journalists
Already have an account? sign in
Join our new commenting forum
Join thought-provoking conversations, follow other Independent readers and see their replies