Video: Sexist abuse hurled at Chelsea's female doctor during Old Trafford match
FA has now called for football fans to report any similar incidences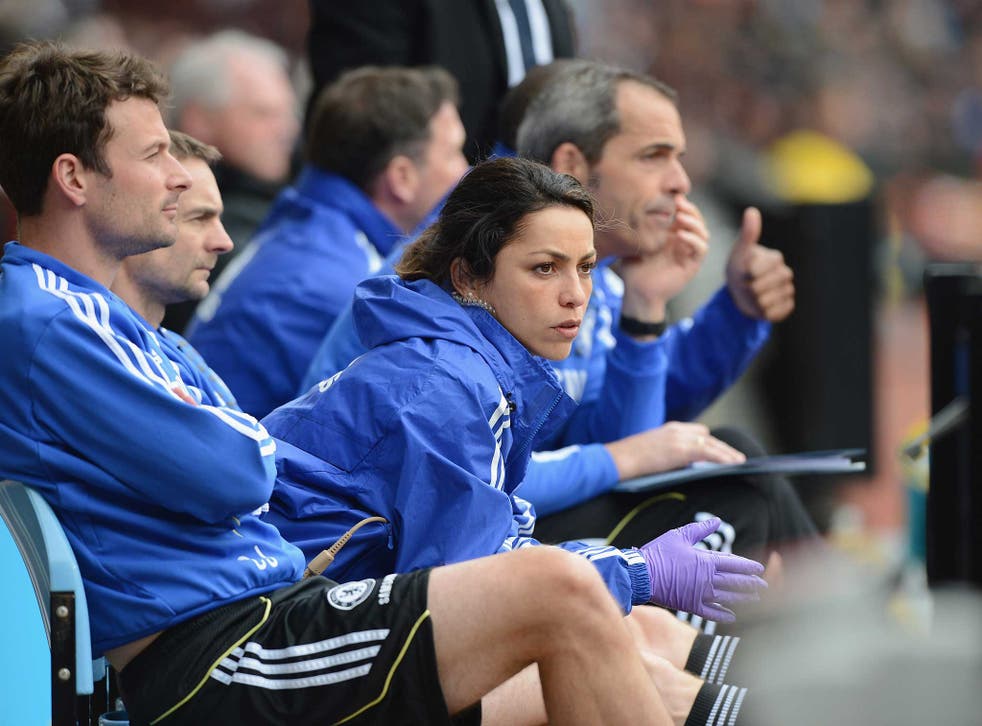 Footage has emerged of the sexist verbal abuse faced by a female Chelsea FC doctor from fans at Old Trafford.
In the clip Eva Carneiro can be seen walking along the side-lines at Old Trafford as Manchester United fans scream abusive slurs at her.
The video, which is believed to have been shot on a phone before it was uploaded to YouTube, shows fans shouting in unison: "Get your t*** out for the lads".
Another lone voice shouts down at the doctor: "Show us where you p*** from, you s***, show us your m****," to laughter.
Chelsea FC claim this recording is not the first incidence of sexist verbal abuse suffered by Dr Carneiro, who prior to joining the club worked with Team GB in the run-up to the Beijing Olympics.
"The issue of equality is one we take extremely seriously and we abhor discrimination in all its forms, including sexism. Such behaviour is unacceptable and we want it eradicated from the game," a Chelsea spokesperson told The Guardian.
Since the video has emerged the FA has issued a statement encouraging fans to come forward and report similar instances.
Dr Carneiro, in a talk at the Swedish FA Sports medicine conference last year, addressed sexism and medicine. "In every programme I've watched in my life, the female doctor is either hyper-sexualised or she's not present.
"This needs to change. Women are discouraged at a young age," she said, adding that young women needed to be encouraged into the industry and not put off by the work-life balance.
The Old Trafford video comes as campaigning group Women in Football found that two-thirds of women working in the football industry had been subjected to sexism.
The survey, taken last season, also found that of those women 89 per cent said they had not reported the sexual harassment for fear of it not being taken seriously.
Register for free to continue reading
Registration is a free and easy way to support our truly independent journalism
By registering, you will also enjoy limited access to Premium articles, exclusive newsletters, commenting, and virtual events with our leading journalists
Already have an account? sign in
Register for free to continue reading
Registration is a free and easy way to support our truly independent journalism
By registering, you will also enjoy limited access to Premium articles, exclusive newsletters, commenting, and virtual events with our leading journalists
Already have an account? sign in
Join our new commenting forum
Join thought-provoking conversations, follow other Independent readers and see their replies