England's Karen Carney speaks out against 'abhorrent' abuse and calls for authorities to take action
Carney was subject to rape and death threats in the wake of Chelsea's Champions League win over Fiorentina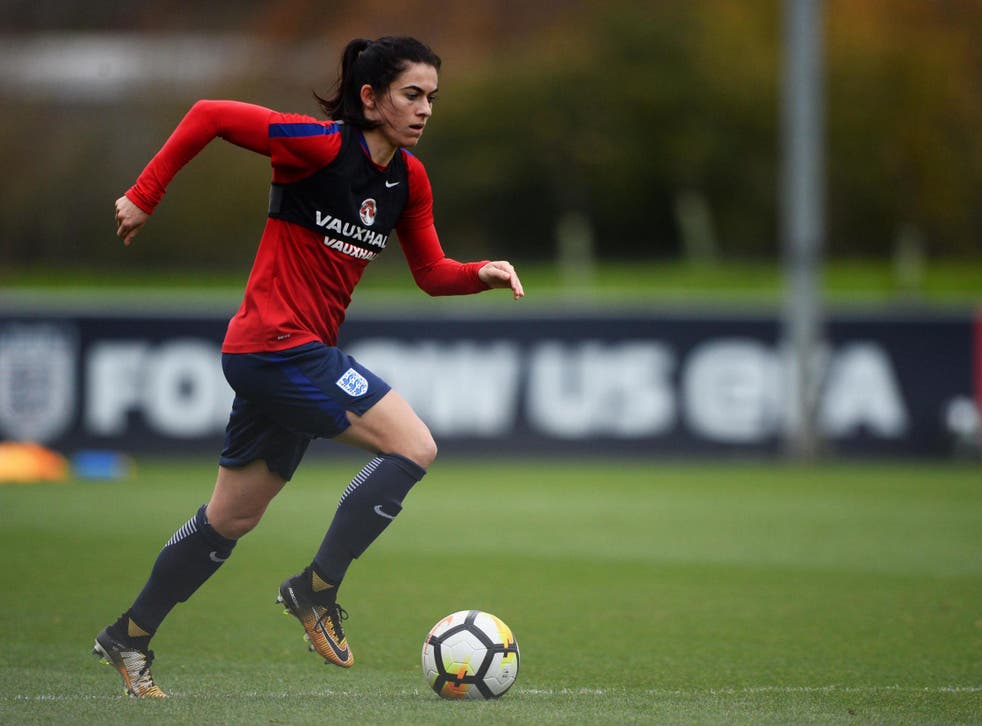 England international Karen Carney has spoken out against the "abhorrent" and "upsetting" abuse she received on Wednesday while calling for the relevant authorities to take action and "ensure this doesn't happen again".
Chelsea's Carney, capped 133 times for the national team, was subject to rape and death threats via Instagram in the wake of her side's Champions League win over Fiorentina.
The first of the messages, sent by user 'dzo09' on Wednesday evening, read: "How many chances you need to score in second half stupid bitches"
It was then followed by "I wish you cancer and leukaemia" then "and I hope someone will rape you to death".
The user was subsequently removed from Instagram.
Phil Neville, who condemned the abuse on his Instagram page, later revealed that a second of his England players, whose identity has not been disclosed, had received rape death and threats.
In a statement released on Friday, Carney addressed the abuse she and her teammates have faced while thanking those who have offered messages of support across the past 48 hours.
"I would like to take a moment to address the vile messages aimed at myself and my teammates on social media this week," she said.
"This kind of abuse is abhorrent, totally unacceptable and very upsetting. It was swiftly reported by the club as is standard practice. I now trust it will be dealt with by the correct authorities to ensure this doesn't happen again to either myself or anyone else.
"I would like to thank all those who have offered messages of support, including the fans, media and others within the game.
"I'd also like to thank Chelsea and the FA who were swift to report those responsible to both Instagram and the police.
"I'd now like to concentrate on preparing for our game against Birmingham on Sunday."
Both the FA and Neville, who described the messages as "absolutely disgraceful", have meanwhile urged police to tackle abuse directed at players via social media.
"The FA takes such matters extremely seriously," said an FA statement. "The abuse of players on social networking sites is a serious concern and we call on the police and social media organisations to do everything they can to help tackle this growing problem.
"We provide all our senior England players with training, guidance and support on the use of social media and treat our duty of care in this regard with the utmost importance."
A spokesperson for Instagram said: "We do not tolerate threatening or abusive behaviour, and the account that sent these messages has been removed from Instagram.
"We encourage anyone who sees content of this kind to report it via our in-app tools and our global team work 24/7 to review and remove anything that violates our Community Guidelines."
The Metropolitan Police said it "takes allegations of threatening and abusive behaviour very seriously" and encourages any victims of such crimes to contact police so an investigation can be carried out.
Join our new commenting forum
Join thought-provoking conversations, follow other Independent readers and see their replies