Tamsin Greenway: Why it's time to #ShowUp for women's sport
Tamsin Greenway is Head Coach and player for Superleague champions Wasps netball as well as a Sky pundit and mother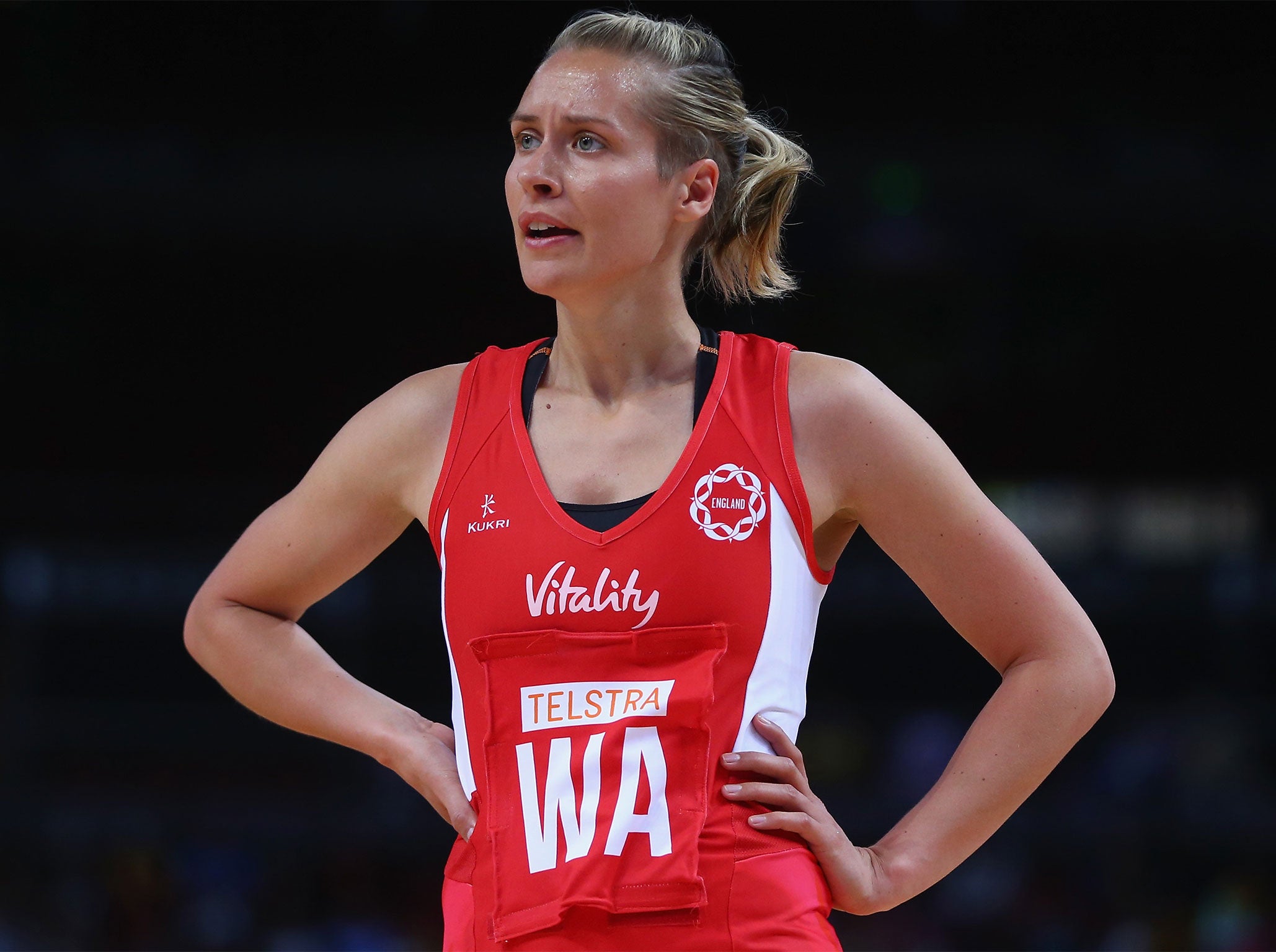 The last few years have seen so many great stories. From success at the Olympics to England's Cricket World Cup win to the amazing gold medal England Netball took at the Commonwealth Games.
I have had so many people, men and women, come up to me and say "wow that netball final was incredible". So many people were watching and following. Women's sport has, at various moments, been part of the national conversation.
#ThisGirlCan and other campaigns like it have also driven hundreds of thousands of women to participate in sport, to get active and involved.
These are great steps, but I still find myself thinking: how can we translate these moments of success into getting people to support women's sport more consistently?
That's where #ShowUp comes in.
We need to take the first steps to creating a change in culture that places women's sport at the heart of people's lives. My own five-year-old lives in a world where women's sport is cool and she loves it, but for her it's the norm. She supports netball an my team like others support mens football. That's what this campaign is about: starting a shift in our culture by saying "go and watch your local team, follow them and support them" and hopefully developing an environment in which people engage with women's sport in a much deeper way.
Women's sport has already been on an amazing journey. Sports across the board, from rugby to cricket to my own sport, netball, have enjoyed record viewing figures and engagement over the past year.
On a personal level for me, playing in front of 6,000 people in the 2016 nail-biting Netball Superleague final at the Copper Box was miles away from my first Netball Supercup final years ago in Blackpool, where we played in front of 50 people – mostly our families!
But there's still so much work to be done. Hundreds of thousands of women play sport every week, but the crossover into following, supporting and discussing it in a broader sense has yet to be realised.
The exposure that broadcasters like Sky Sports and organisations like the Women's Sport Trust have given us has been fantastic in driving viewing, awareness and participation. It gives us a great platform and base to use to help people to make that next step.
And change happens at a social level, through families and through friends. It's all about building that conversation. #ShowUp is about saying "come along and support" to families, to mothers and sons, fathers and daughters, brothers and sisters, to experience things first-hand.
After just one hour attending a netball match, you can notice the difference the atmosphere has on people in changing their perspective. We have hundreds of schoolkids coming along to watch netball, and it's fantastic to see the knock-on effect that can happen when they go home and tell their family, changing the way people think about women's sport and often causing families to bring their kids back again.
That's why Sky are giving away over 5000 tickets to women's sports events this summer– it's about getting people along to these events in the first place to see what they're like, to drive that conversation. And a change in that culture, in getting people to follow more regularly, boosts engagement and participation amongst people of all ages.
I was reading recently about the ways in which young girls become disengaged with sport – if they aren't involved in an active way by the age of 8 or 9 they can lose interest in following sport altogether. This is about taking an initial step towards building a culture in which that happens less. We need to help more people to engage with women's sport and support their kids in doing so.
Women's sport is on a journey and has made great strides – but there's still so far to go. Things will not change overnight, but #ShowUp is hopefully a first step in causing a shift in our culture.
Tamsin Greenway is an ambassador of the #ShowUp campaign. Sky Sports and the Women's Sport Trust are asking you to take to social media and let us know how you are going to show up, what are you attending or going to watch this summer? #ShowUp @SkySports @WomenSportTrust
Join our commenting forum
Join thought-provoking conversations, follow other Independent readers and see their replies