Zagreb celebrates Croatia taking the lead against England
If there is one Croatian who isn't happy they beat England to reach the World Cup final then it might be Nicola Kalinic
Nikola Kalinic has not had the best month of his life
As they slouched to the turf and broke down in tears, it was hard to think of anyone feeling worse than England's players, defeated by Croatia in a World Cup semi-final.
And then you remember Nikola Kalinic.
The AC Milan striker, once of Blackburn, was supposed to be vital back-up for Mario Mandzukic in Zlatko Dalic's squad but when he was called upon against Nigeria in the group stage at 2-0 up, he refused to come on.
England vs Croatia: Story of the game

Show all 190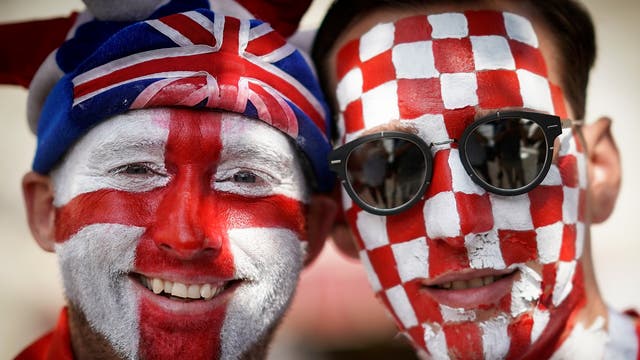 Kalinic, 30, said he had a back injury and thus couldn't play but the coach and medical teams did not believe him and the veteran forward was sent home from the tournament.
"During the Nigeria encounter, Kalinic was warming up and was supposed to come on in the second half," Dalic said at the time.
"However, he then stated that he wasn't ready to come on due to a back issue. The same thing happened during the Brazil friendly in England, as well as before the practice session on Sunday.
"I have calmly accepted that, and since I need my players fit and ready to play, I have made this decision."
Even a man short and with two-hour knockout games and penalty shootouts being thrown at them, Croatia continued on through and overcame England after extra-time to reach the World Cup final.
Kalinic will be watching on from home, you'd guess, but a penny for the thoughts of the man who turned his back (problem) on the smallest country to reach a World Cup final since Uruguay in 1950, a time when football was barely even the same sport as it is today.
Join our new commenting forum
Join thought-provoking conversations, follow other Independent readers and see their replies