Russia won bid to host 2018 World Cup by corruption, says David Cameron
England's bid was knocked out of Fifa's 2010 vote in the first round as Russia went on to secure the right to host the tournament which begins on 14 June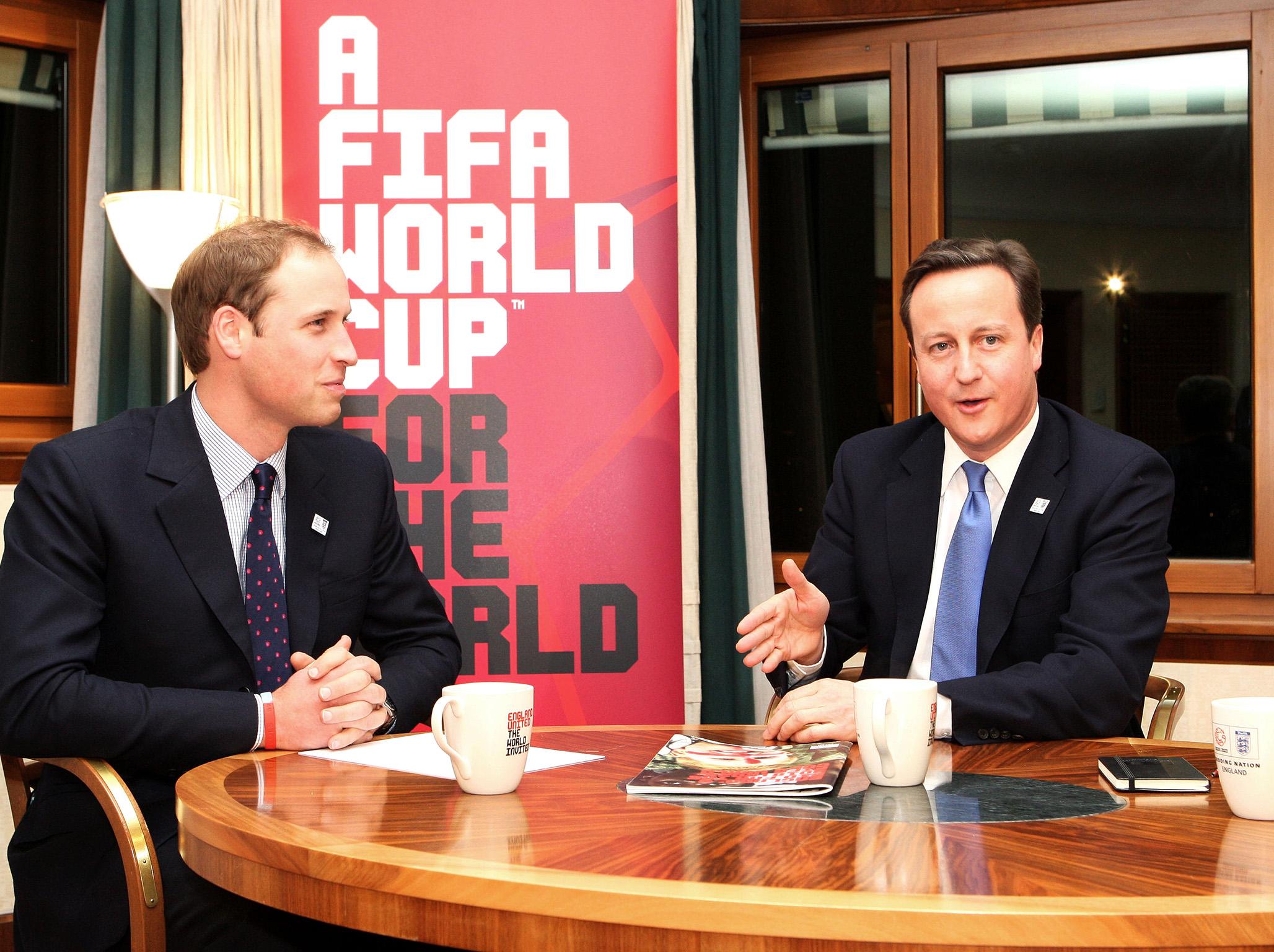 David Cameron has implied Russia won the 2018 World Cup bidding process by corrupt means, increasing the strain on Britain's already tense relationship with the Kremlin.
England's bid was knocked out of Fifa's 2010 vote in the first round, as Russia went on to secure the right to host the tournament for the first time, which begins on 14 June when Russia play Saudi Arabia in Moscow.
The former Prime Minister, who was speaking to the Chatham House foreign affairs think tank on Tuesday evening, said that his government's work in foreign affairs was hindered by dishonest politics.
"Corruption was the blockage to so many of the things that we wanted to achieve. We all wanted to help eradicate extreme poverty. Yet what stopped some of the poorest countries on our planet – like South Sudan or Burundi – turning aid money into food or healthcare or education? Answer: corruption.
"We wanted countries to help pull themselves out of poverty. Yet why are people in nations as far apart as Equatorial Guinea and Venezuela so poor when their countries are so rich with minerals? Answer: corruption.
"We wanted to lead the world in great sporting events that bring people together. Yet how did Russia end up winning the bid for the 2018 World Cup? I will let you fill in the blanks on that one."
Join our commenting forum
Join thought-provoking conversations, follow other Independent readers and see their replies