Welcome to Kaliningrad: Russia's westernmost city and the World Cup venue for England vs Belgium
Fans will also travel to Nizhny Novgorod and Volgograd, formerly Stalingrad, in the group stage
Oliver Carroll
Moscow
Friday 01 December 2017 21:52 Comments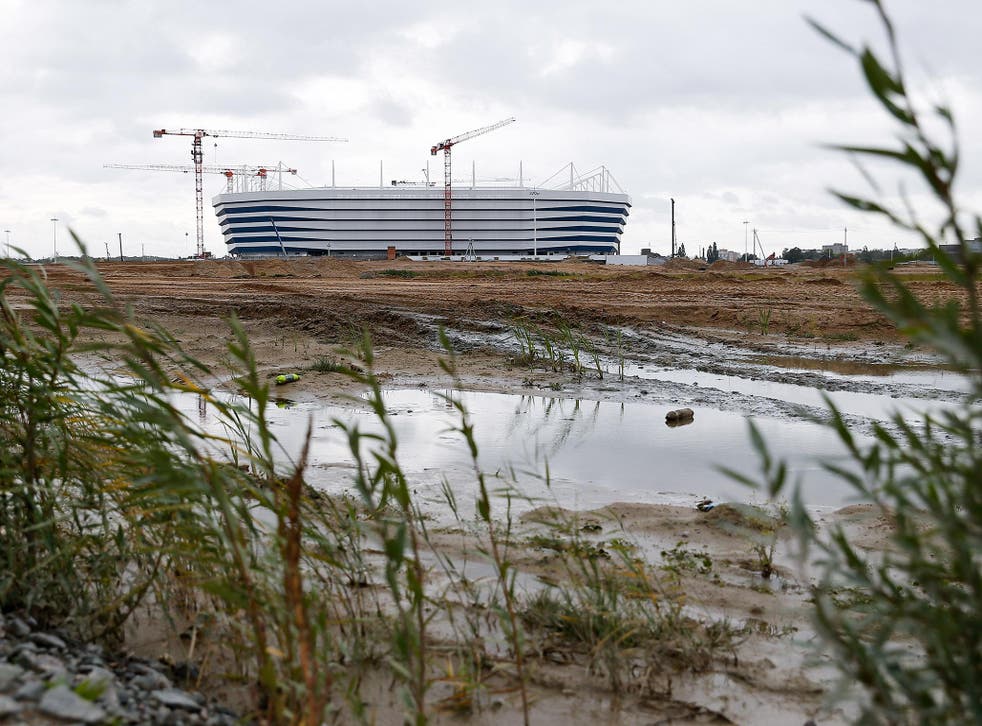 Kaliningrad, Russia's westernmost point, is an odd place. Within Russia, but without it, the region is surrounded on all sides by the European Union and Nato. Its proximity to Europe has brought with it both a freer spirit and a heavy military presence. Look closely — with a satellite, of course — and you might see a nuclear-capable Iskander missile system or two.
Once going by the German name Koningsburg, modern-day Kaliningrad wears its Europeanness keenly. The capital city has many Euro-style bars and its youth try to be westward-looking.
Until recently the border was fairly open too. That has got more difficult after Crimea, but those locals with Schengen visas continue to escape to Ikea and Lidl to stack up on sanctioned produce.
English visitors should not come here expecting to see Europe however. Old Koningsburg was bombed out of existence during the Second World War. Visually – be prepared for the most Soviet of cities.
The same can not be said for Nizhny Novgorod, a beautiful ancient city in central Russia, founded as early as 1221. The football stadium has been built at the heart of the city's magnificent 'strelka,' or arrowhead, at the confluence of the Oka and Volga rivers. The city is an important cultural hub, and the nightlife is vibrant. The casual visitor will probably leave very happy.
But Nizhny has many dark pages in its history. It was the birthplace of future deputy prime minister and opposition leader Boris Nemtsov, who was assassinated in 2015. Those with longer memories will remember the city as Gorky, a closed military city made famous by the exile of Soviet dissident Andrei Sakharov. Sakharov's hunger strike – broken only by force-feeding – was a major turning point in Gorbachev's chaotic final years.
Volgograd, the other city on the England list, is also more usually referred to via its Soviet name – Stalingrad. It was here that the German eastward advance was finally halted, and turned back. Half a million lost their lives in the greatest battle of the Second World War (or Great Patriotic War as it is known in Russia.) A helpful tip: avoid conversations about war in Russia. Especially when alcohol is involved. Another tip: If forced into conversation, never doubt that it was Russia that won the war.
Register for free to continue reading
Registration is a free and easy way to support our truly independent journalism
By registering, you will also enjoy limited access to Premium articles, exclusive newsletters, commenting, and virtual events with our leading journalists
Already have an account? sign in
Join our new commenting forum
Join thought-provoking conversations, follow other Independent readers and see their replies