World Cup 2018: England players will not walk off the pitch in event of racist abuse, says Gareth Southgate
Full-back Danny Rose has told his family not to travel to Russia as he fears for their safety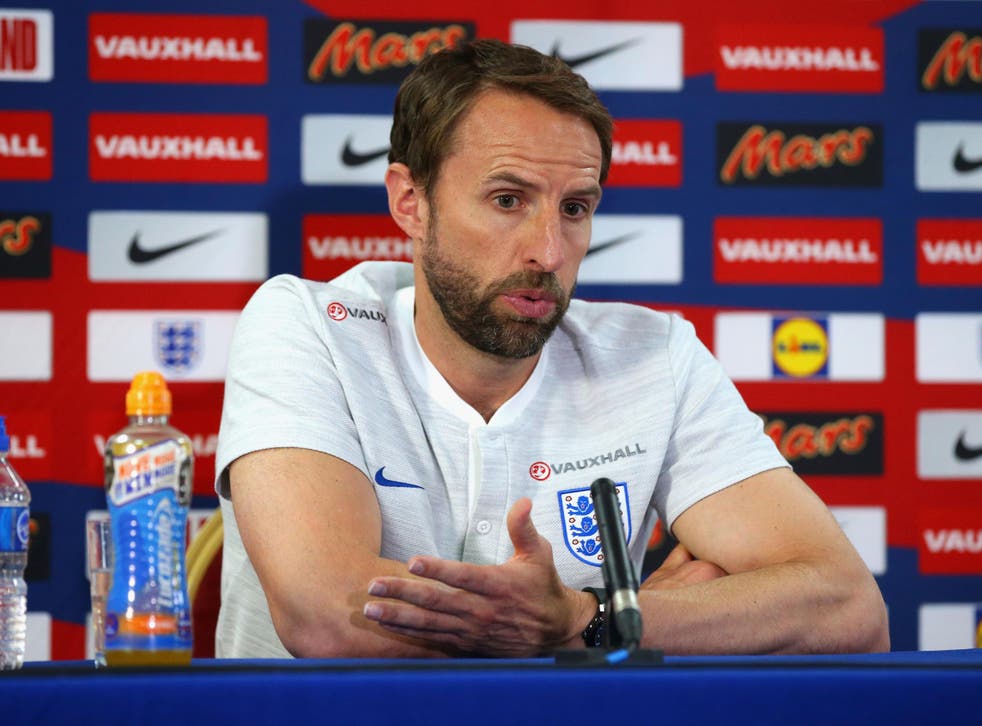 Gareth Southgate will not order his England players to walk off the pitch if they experience racist abuse while playing at the World Cup, but hopes his squad will help confront any issues that may arise in Russia.
Danny Rose, the England full-back, has described himself as "numb" to racism and claimed he has "no faith" in football authorities to tackle the issue ahead of the tournament this summer.
Rose, who has told his family not to travel to Russia to watch him play as he fears for their safety, was subjected to racist abuse while playing for England's Under-21s in Serbia in 2012.
England 23-man Nations League squad

Show all 23
The Tottenham Hotspur player was sent off for his reaction to the abuse after the final whistle and missed the first game of England's subsequent Under-21 European Championships campaign. Serbia were fined £65,000.
Russia, meanwhile, were most recently fined £22,000 after France's players were racially abused during an international friendly in March. Rose described that punishment as "disgusting" and "laughable" on Tuesday.
England held a meeting with the players earlier this week to discuss what might happen in the event that one of their number was racially abused.
"People in an idealistic world would say we should walk off the pitch but it seems the realities of that would be you'd be thrown out of the tournament," Southgate said, when asked what England's protocol was at the West Riding FA County Ground on Wednesday.

"I don't think the players want that. They've worked all their lives to get to a World Cup. So the idea is that we are able to raise the issues and confront the issues, but we want to play in the tournament. It's a very difficult and delicate balance for us to get right."
Southgate said that he understands why Rose will not to allow his family travel to Russia, though he was unaware of the full back's decision until news broke on Wednesday.
"I wasn't aware of the conversation he had had with his family. Everything else he has said he talked to us about because we had a meeting with the players a few nights ago," he said.
"For the benefit of the other players I asked him to share his experiences in Serbia. What was clear was that he felt let down by the authorities and that was sad to hear.
"He is part of our team and part of our family for the next few months so we intend to protect and support our players.
"No one knows what is going to happen in Russia but he felt there could be something his family experiences and he thought that might distract from his football."
Southgate added: "It is completely unacceptable. The players are clear on where I stand and the support they have from me. We don't want to have to talk about it, but it is important that we do."
Register for free to continue reading
Registration is a free and easy way to support our truly independent journalism
By registering, you will also enjoy limited access to Premium articles, exclusive newsletters, commenting, and virtual events with our leading journalists
Already have an account? sign in
Register for free to continue reading
Registration is a free and easy way to support our truly independent journalism
By registering, you will also enjoy limited access to Premium articles, exclusive newsletters, commenting, and virtual events with our leading journalists
Already have an account? sign in
Join our new commenting forum
Join thought-provoking conversations, follow other Independent readers and see their replies