World Cup 2018: Harry Kane is willing to be the leader England have so sorely lacked
It was only at St George's Park on Tuesday evening that Harry Kane publicly stepped into the role of England captain, sounding, looking and acting like a leader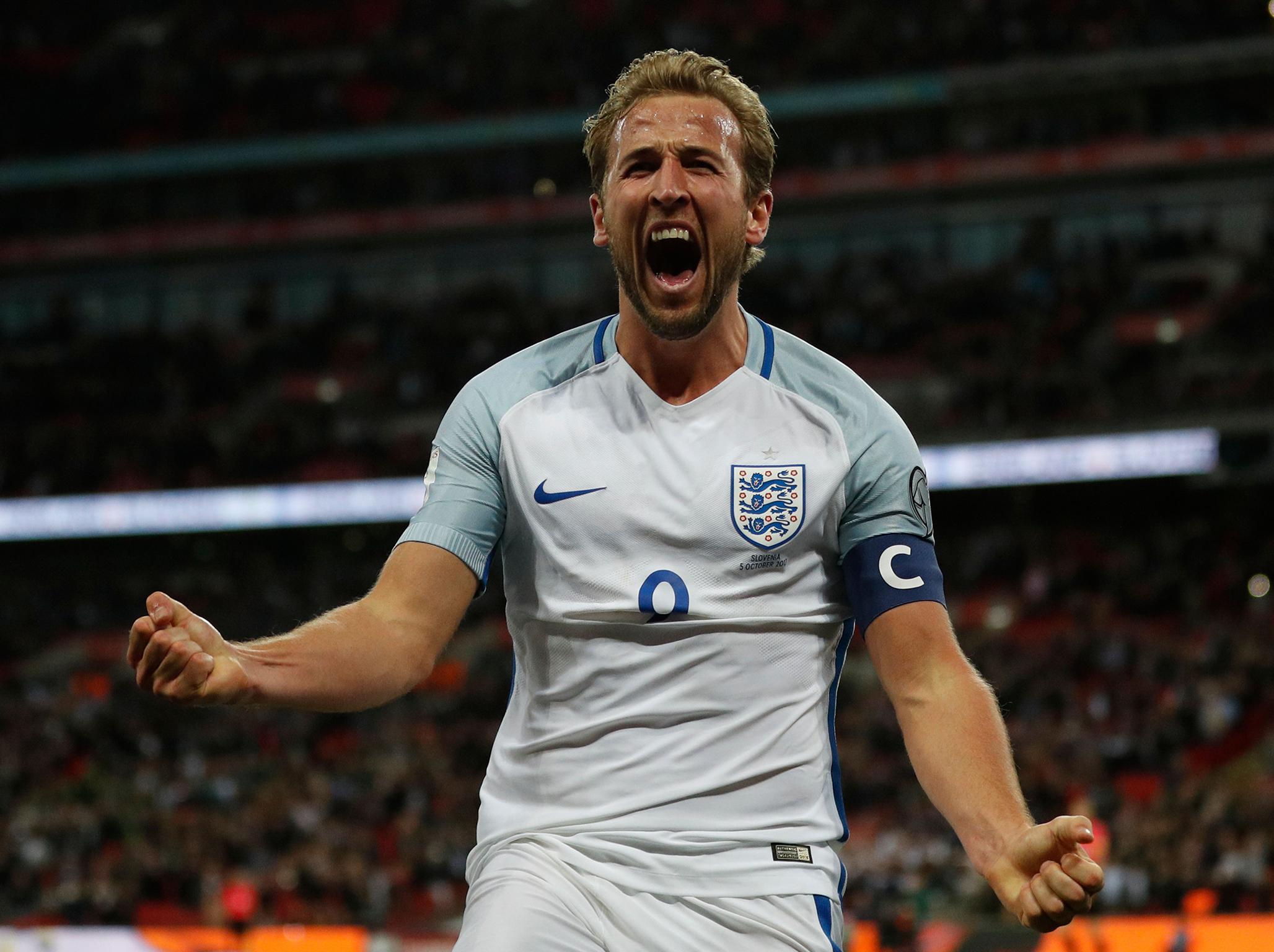 Harry Kane has been England captain in secret for two months, since Gareth Southgate told him at The Grove hotel in late March that he would be leading the team out in Russia. But it was only here at St George's Park on Tuesday evening that Kane publicly stepped into the role, sounding, looking and acting like the leader England have lacked in the last few years.
Southgate took over the team two years after the international retirement of Steven Gerrard, and then oversaw the final games Wayne Rooney played for his country. Since then there has been a lack of leadership in this group, with Southgate pointedly critical of the next generation for letting Rooney take too much responsibility on his own shoulders, especially during the 2014 World Cup and Euro 2016.
Kane, Eric Dier, Dele Alli, Jordan Henderson – the early 1990s generation – all went to France two years ago, but none of them did very much, still finding their feet in the top end of the senior game. Back then there still felt something slightly provisional about Kane. He had only been a first-choice player for Spurs for two years, he was not an automatic starter for England, and his most memorable contribution in France was the fact that he was ludicrously asked to take corners.
Two years on, there is nothing provisional or nascent about Kane any more. He has not just sustained his level, he has raised it, racking up 29 Premier League goals in 2016-17 and 30 this year, only missing out on a third straight Golden Boot because of the superhuman form of Mohamed Salah for Liverpool. Kane is still just 24, but he has the credibility and authority that can only be earned on the pitch.
This is why he now has the right to set the tone for the rest of the group. And he did so echoing a point he made as a Tottenham player recently, that our national attitude of criticism may hold back our football teams. That there is nothing wrong with unembarrassed ambition and hunger to win. "Our mentality, we're a bit afraid to say we want to win stuff, because we're afraid of the fans' or media's reaction," Kane said. "We go into our shells. I want us not to be afraid to say that we want to win it. We have to be brave."
That is the language of a leader, someone not afraid to put his neck on the line. Kane knows that there will be bad moments at the World Cup – imagine for a second if Tunisia score first in Volgograd – but he also backs himself to guide England out of them.
"I'm someone who likes a challenge, likes to prove people wrong," Kane said. "There are going to be difficult moments at a World Cup, times when we are 1-0 down or holding on to a lead. If you feel someone needs a push, or a lift, you have to be that person. You can't be afraid to talk or shout at each other to get people the best they can be. I think it comes to me naturally, I've been brought up that way. Working hard is the main thing, and if I see someone not doing that, I'll give them a push. This is the standard we set."
Kane has been the golden boy of English football for the last few years, but in recent months he has started to feel the sting of criticism and mockery, after a well-publicised dispute over the ownership of a goal scored against Stoke City. He has even been accused of being sensitive to that criticism, which he denied, insisting that criticism is still his fuel.
"I'm not sensitive at all," Kane said. "It drives me to do better, if anything. I'm a player who has had to prove people wrong my whole career to reach this level. The loan spells, trying to grow up and force my way into the Spurs team. It makes me want to work even harder. If that pressure comes, the only way I'll deal with it is to work even harder."
That is why, when asked for the sporting leader he has learned the most from, Kane mentioned someone who does not play football as we know it. Tom Brady, the New England Patriots quarter-back, winner of five Super Bowls, was famously written off as a youngster and picked in the sixth round of the 2000 NFL draft. This story has long been inspiration to Kane, and he brought it up again on Tuesday. For how Brady proved doubters wrong, but also how he leads his team under immense pressure.
"I'm a big Tom Brady fan," Kane said. "The way he drives his team, the way he works and conducts himself. Hopefully I can learn from that and have as long a career as he's had in the NFL."
Kane also mentioned Hugo Lloris – "calm and collected, isn't a screamer" – and then of course David Beckham, a man who knows more about the pressure of leading England than anyone else, having captained England to the 2002 and 2006 World Cups. Beckham and Kane are both from Chingford, both went to the same school, and Kane spoke glowingly about Beckham's own leadership style.
"David Beckham was a big role model of mine growing up," Kane said. "Probably not someone who shouts or screams, but he led by example on and off the team." Asked again about the man who followed the same path 18 years before, Kane did not duck away from the comparison, but embraced it. "We were from the same area in Chingford, and we went to the same school. Who knows? Maybe there's something in the water over there. I'm extremely proud of where I come from."
Early on Saturday morning Kane watched the Royal Wedding from his holiday in the Bahamas. "What a thing to be a part of. To see the Royal family, the wedding, and a former England captain there. The way the whole nation comes together at one time and supports them is amazing." That is what happens at World Cups too. Beckham went to three, and Kane is now to go to his first, knowing that as a senior player and leader of his generation, his time has come.
Join our commenting forum
Join thought-provoking conversations, follow other Independent readers and see their replies